MOBITEL
New and improved Mobitel Self-care Smart Phone App launched for customers
Always at the forefront of technology, Sri Lanka's National Mobile Service Provider, Mobitel, has enhanced its Mobitel Self-care App with many more advanced features to empower customers to better control their mobile connections. The Mobitel Self-care App is a free application that enables Mobitel customers to freely access information on their Mobitel accounts, products and services.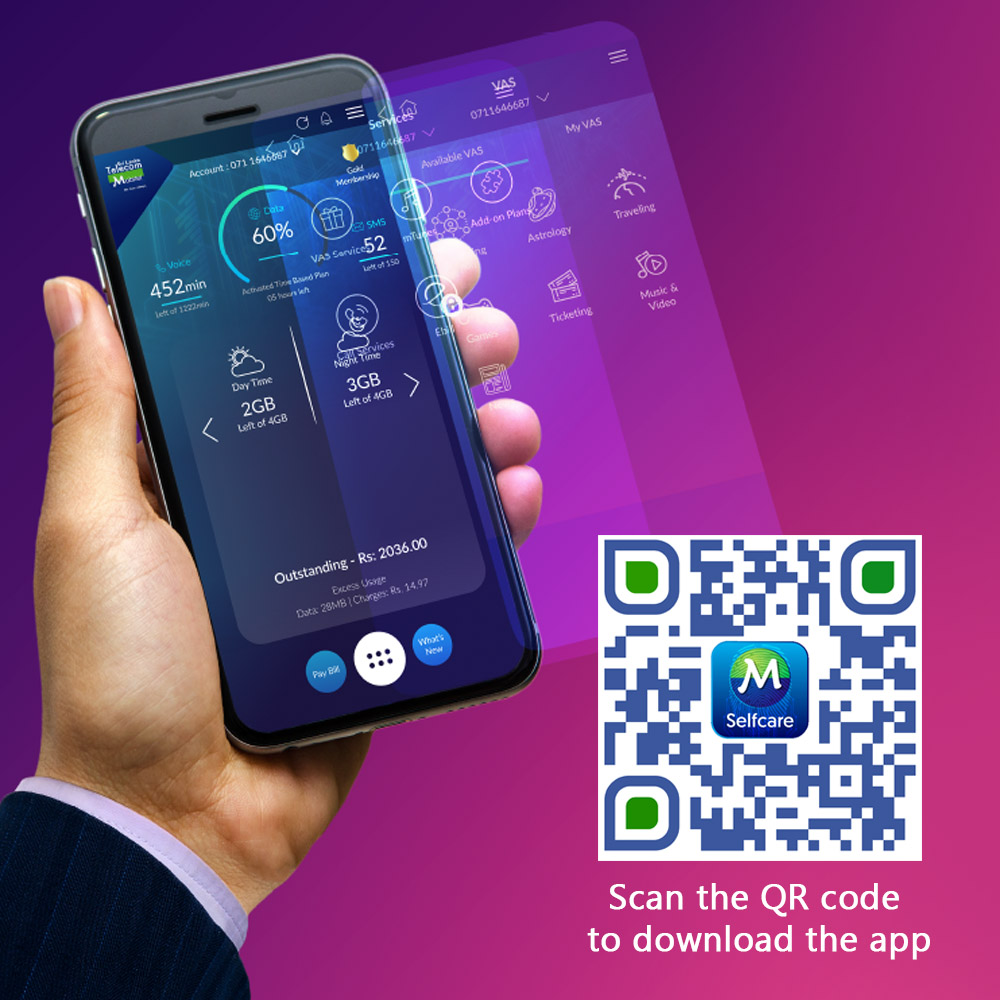 The inclusion of all-new and enhanced features such as interactive dashboards with usage statistics and one-touch activation for add-on plans, assists Mobitel customers to control their mobile connection with greater transparency. The enhanced Mobitel Self-care App even allows customers to add or remove certain digital services at their convenience, along with managing their voice and data roaming services. The App even allows customers to exercise control over payment options and much more.
The App is available in all three languages and gives the updated real time balances of the usage, including a host of attractive features. The Mobitel Self-care App can be downloaded in Android and IOS app stores. Mobitel is committed to infusing its products and services with the latest technology, inspiring it to improve the Self-care app further so that it gives its customers the luxury of controlling their mobile connection at their convenience.
As the National Mobile Service Provider, Mobitel has promised to care, share and deliver to its customers the latest in ICT technology and trends, thus, integrating new technological developments into its products and services in keeping with its motto, 'We care. Always.'