MOTOR INDUSTRY
SHORT TAKES
Compiled by Savithri Rodrigo 
Gahanath Pandithage
Yasendra Amerasinghe
Q: How are measures to tighten credit impacting the motor industry?
Gahanath Pandithage (GP): Over 99 percent of commercial vehicles and more than 90 percent of passenger vehicles are leased. When credit is tightened, it has a major impact on the number of vehicles sold. 
Yasendra Amerasinghe (YA): The imposition of a 200 percent cash margin requirement on vehicle imports in November last year crippled the industry with imports decreasing by 66 percent come January.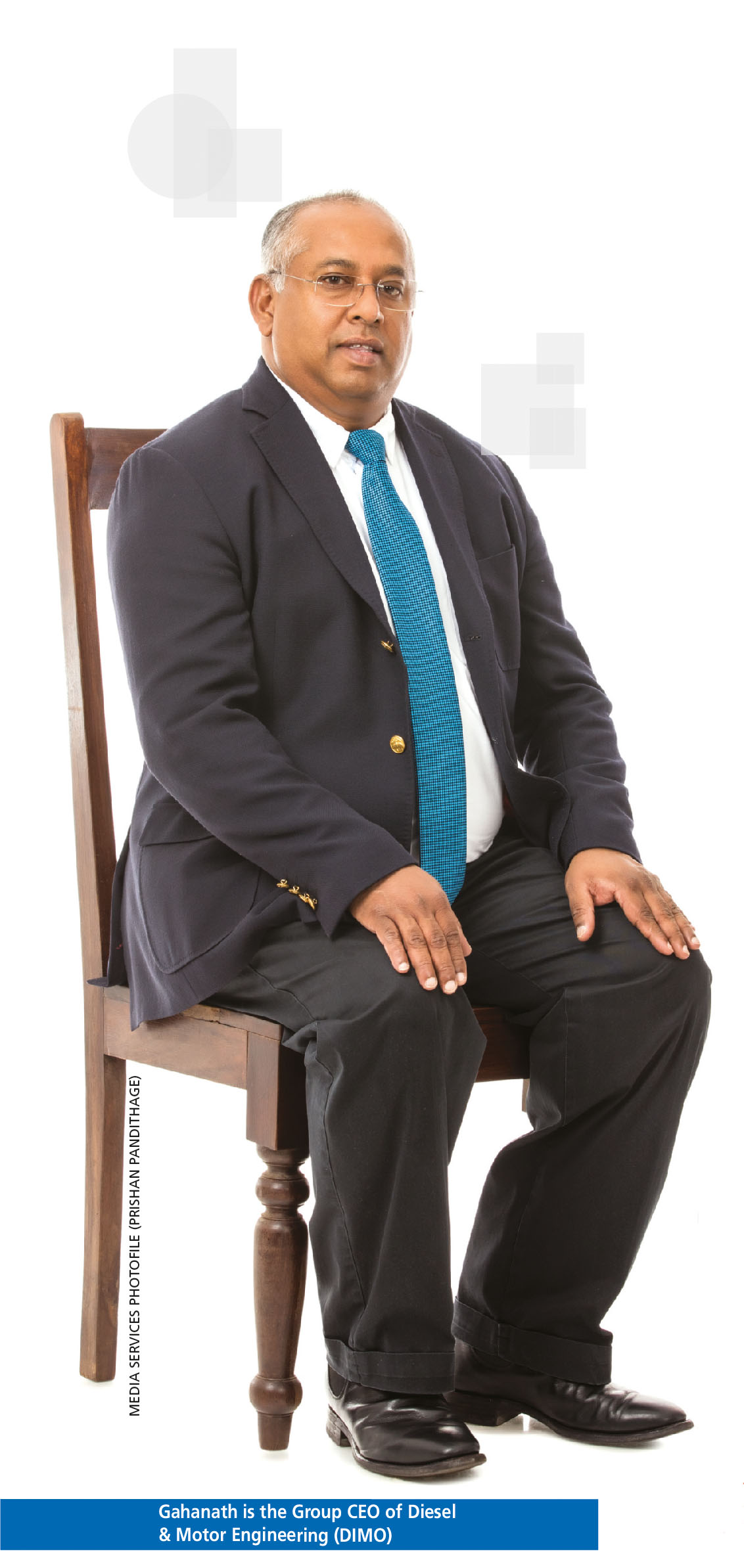 Q: Are you in favour of moves to assemble vehicles with used spare part imports?
GP  No, as vehicle safety depends on the assembly process. Vehicles assembled with used spare parts fall short of safety fundamentals while the wheel alignment, suspension and crumple zone will not be their best.
YA  Reassembling vehicles with used spare parts poses serious hazards in terms of safety and the environmental impacts while blatantly defrauding tax revenue. Vehicle manufacturers and distributors oppose this malpractice.
Q: Which source markets are proving to be the best for vehicle imports?
GP  The most successful country for vehicle exports is Germany not only in terms of Mercedes-Benz but also BMW, Audi, Volkswagen and Porsche. These top end vehicles manufactured in Germany are immensely popular across the world. 
YA  In terms of sales success, Japanese vehicles command a 41 percent market share. However, European vehicles have doubled their share while South Korea's has declined due to the unit rate structure favouring smaller engine capacities.
Q: Has there been a satisfactory uptick in demand for electric vehicles (EVs)?
GP  Yes, but it could be better. Charging infrastructure and plugs are important. The authorities must decide on this urgently and implement it. Then demand will emerge.
YA  Unfortunately, the lack of available models in our market and public charging infrastructure has stifled the demand for electric cars. Only 21 such units were sold in the first quarter of this year.
Q: Are you witnessing greater demand for smaller vehicles especially given the congestion in urban centres? 
GP  The trend is towards smaller vehicles but this won't curb congestion. A three wheeler requires the same road space as a motorcar. There should be concern about the safety of small cars. The 'quadricycle' that was introduced recently does not have proper safety features built into it. India, where it is manufactured, doesn't permit it to be registered – but Sri Lanka does.
YA  Our market has been dominated by the smallest category with the Maruti Suzuki being the most popular. Following the change in the tax structure in 2017 however, demand has shifted somewhat to the slightly larger Japanese 'box wagons.' Mini and small passenger vehicles account for about 60 percent of market share as observed vis-à-vis taxis.
Q: How are traditional vehicle sales faring with the availability of more eco-friendly options?
GP  Newer vehicles must have features similar to those required by Euro 4 emission standards. Vehicles that don't align with this norm cannot be imported, which is a positive. But this should be reflected in three wheelers and motorcycles as well. 
YA  Tax structure amendments have heralded smaller eco-friendly engines. Brand-new hybrid vehicle sales have increased exponentially but represent only 8.6 percent of the new car market. Larger engines including the ubiquitous Montero and Prado have been wiped out.

Q: How are larger establishments performing in the face of smaller entities importing secondhand vehicles? 
GP  Manufacturer authorised distributors are emphatic about conforming to safety and emission guidelines; have trained salespeople and after sales teams for repairs; ensure that parts are available and vehicles are valued at market price – and not under or over-invoiced; and pay government taxes. Grey importers may not do any of this. 
YA  It's not about being large or small but rather, a case of flexibility. Secondhand vehicles have no brand or product allegiance and can change model lineups overnight. Brand-new car distributors are restrained by their ties to manufacturers and can't change direction quickly. The state doesn't realise the long-term planning and forecasting of distributors – together with their principals – that goes into ensuring business sustainability.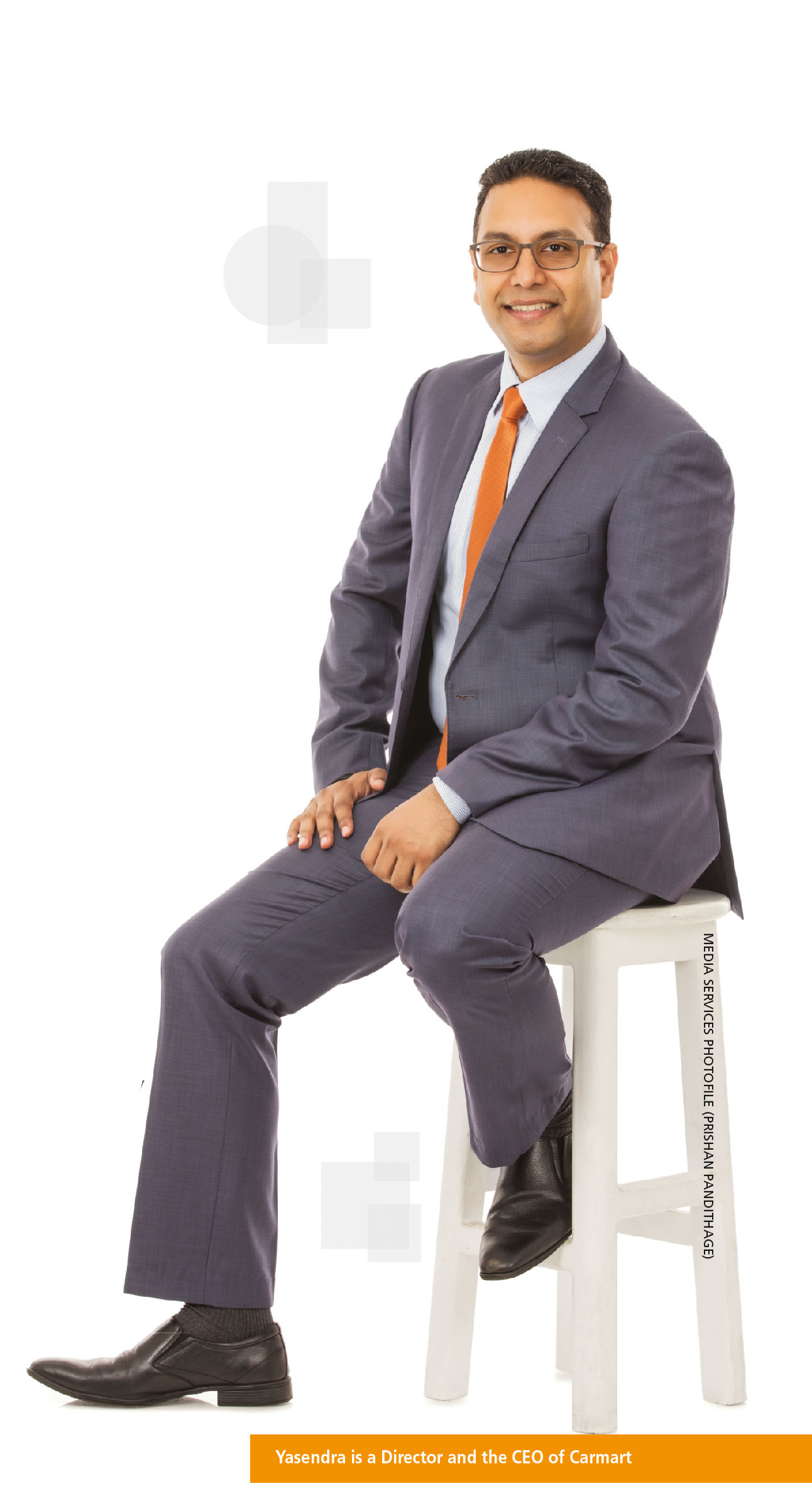 Q: Do you see more consistency in government fiscal policy for the motor industry? 
GP  There has never been any consistency in policy – government decisions always take us by surprise. As an industry, it is almost impossible to plan for the future – or even for a month.
YA  Unfortunately, ad hoc and inconsistent policies remain a bane. Despite assurances of policy being unchanged for long, revisions do occur – causing uncertainty and disruption in the industry.
Q: What amendments are needed in the import duty structure? 
GP  There needs to be a long-term policy. Maintain a level playing field for importers and don't shift the goalposts without providing adequate notice.
YA  Regulation governing minimum criteria and licensing for vehicle importers, the lack of which allows fly-by-night operators to exploit the system at the expense of lawful businesses. 
Q: Is enough being done to improve the country's road and highway infrastructure? 
GP  While the road network is acceptable, we must emphasise driving discipline. The traffic police, Department of Motor Traffic and Road Development Authority (RDA) play a major role. Government should increase traffic fines and introduce a points system tagged to driving licences. 
YA  Ambitious plans are in place to improve highway infrastructure in particular, which is vital for a country's economy to grow. However, we are far behind developing nations in the region including Vietnam.
Q: Are companies in the industry attracting top talent, in your opinion? 
GP  Yes, in the case of salespeople; but it is challenging to recruit after sales staff. This is why we launched the DIMO Academy for Technical Skills where school leavers can undertake a two-year course in mechatronics and gain employment in our workshops around the country.
YA  Not to the level they could be. Companies must focus on developing an exceptional culture to attract and retain top talent. Unfortunately, many companies in Sri Lanka and around the world are more process and policy driven than culture oriented.
Q: What are the key technological advancements to watch out for in the motor industry? 
GP  These include hydrogen fuel cell vehicles, EVs and automated driving systems.
YA  Autonomous vehicles will have a major impact on the world industry and economy.
Gahanath is the Group CEO of Diesel & Motor Engineering (DIMO)
Yasendra is a Director and the CEO of Carmart