MAGNANIMOUS MAGNATE
J. J. Ambani
Metropolitan Group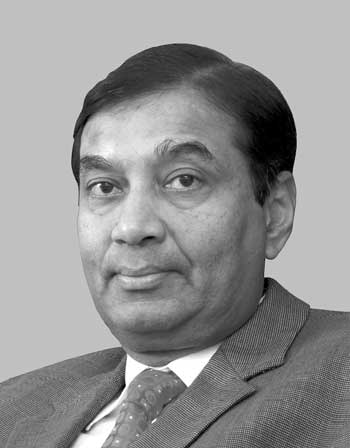 In an appreciation in the Sunday Times, a friend so tellingly wrote: "In the course of life, we meet people we would have liked to have met earlier or associated with longer than the time we shared with them. Jawaharlal Jamnadas Ambani, better known as 'JJ' to many, was one such person for me."
J. J. Ambani, the former Chairman of the Metropolitan Group, passed away in May 2021. His passing was felt by many, some of whom hardly knew him but whose lives he had touched. For Ambani was a magnanimous man… and he cared.
He cared enough and consistently about the wellbeing and lives of friends, colleagues, his staff and their families. It gave him a great deal of pleasure when people did well in life; and he did not grudge them their achievements when they did better than he had. Perhaps it is this generosity of spirit that ensured his own trajectory to become a magnate.
Ambani's career was not always smooth sailing but he took its peaks and troughs in his imitable style, ever counting his blessings. He did not flaunt his fortune nor lament his losses. He lived well but never with ostentation.
From humble beginnings in 1958, when his father J. S. Ambani quit his job as an accountant in a large conglomerate, and took the bold step into entrepreneurship and quest for a better typewriter, the Metropolitan Group came into being – and as fortune would have it, this coincided with the birth of one of his sons – J. J. Ambani.
The Metropolitan Group has come a long way from such beginnings as an office equipment supplier. Today, it is Sri Lanka's leading workplace solutions provider, and has diversified its portfolio into infrastructure, educational servicesand business process operations, and medical radiology equipment.
A longstanding benefactor of the National Olympic Committee (NOC) and the Commonwealth Games Association of Sri Lanka, he never sought to hold an official position in either entity but worked hard to bring an Olympic opportunity to our aspiring athletes.
When his illness was declared terminal, he once more drew on the magnanimity of his disposition and ensured that the businesses were properly transferred. His main concern, having divested himself of his business cares, was for his staff and ensuring their welfare – not of his own days of discomfort to come.
J. J. Ambani: quiet gestures of magnanimity.