LMD 100 Q&A
HATTON NATIONAL BANK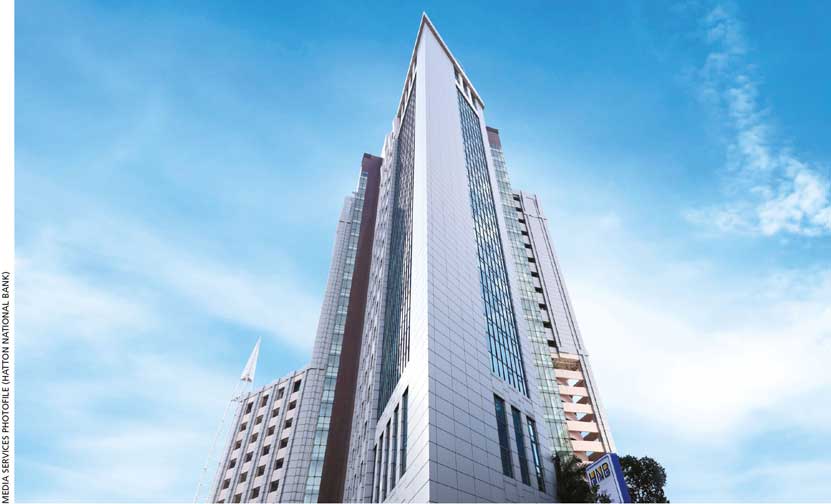 Q: Could you shed light on the banking sector's prospects in the post-COVID era?
A: The COVID-19 pandemic is not over yet and continues to evolve. In a post-COVID landscape with the scaling up of economic activity, we see opportunities for growth in many sectors including SMEs, exports, healthcare, pharmaceuticals, education, agriculture and renewable energy with a focus at the national level.
Despite the impact of the pandemic, the banking sector has recorded sound performance over the past two years, which we expect to continue. As debt moratoriums come to an end, asset quality may come under pressure. However, with most sectors operating at near capacity levels, we do not expect a significant impact on the sector's stability.

Q: What is your assessment of the state of business in the country given the multiple crises Sri Lanka faces?
A: Even prior to COVID-19, Sri Lanka was facing successive and unprecedented challenges, owing to extreme weather conditions fuelled by climate change. This challenging landscape continued to the tragic Easter Sunday attacks and eventually the pandemic. Throughout this ordeal, our nation has demonstrated remarkable resilience and adaptability.
Many businesses are on a path to recovery. Corporates as well as SMEs have embraced technology, and moved to digital platforms. The revival of tourism and related sectors will depend to a large extent on the global containment of the virus.
However, it has been encouraging to note the increase in tourist arrivals since October. The recovery of these stressed sectors and export growth would be vital for the sustainable development of Sri Lanka.
Q: How are innovation and technological change impacting the banking sector?
A: Technology has already disrupted our sector in myriad ways. Based on what we've observed in the global ecosystem, we're bound to witness the disruption of banking on an unprecedented scale, primarily due to technological advancements.
Even though we lag behind the level of sophistication seen in some Asian nations, Sri Lanka is certainly making significant progress.
The rise of e-commerce enabling national platforms like LANKAQR, shifting to digital signatures, studies on cryptocurrency, and continuous focus on changes happening around the globe and adopting these technologies will enable the country's sector to leapfrog.
At Hatton National Bank (HNB), this will continue to be a main focus area, evolving from the payment solutions – such as MOMO, SOLO and appiGo – and digital apps that we have introduced.
Q: In what ways has HNB's workplace culture contributed to its growth?
A: Our people are at the heart of our business. This strength as well as the 'One HNB' spirit have been most visible during the pandemic. Our teams worked long hours together, often risking their own health to ensure that customers were able to enjoy convenient, secure and reliable access to all essential banking services, as well as revive their businesses and livelihoods.
While technology, digitalisation and automation are crucial in optimising capabilities, it is ultimately people – viz. our team and customers – who make or break us. This type of thinking is very much in our DNA, exemplified by the phrase by which HNB is known to Sri Lankans – 'a partner in progress.'
Q: Could you elaborate on the bank's medium-term priorities given the prevailing business environment?
A: There are several plans in the pipeline for us. We are investing in and supporting national development by funding the economy's growth sectors, such as exports, agriculture, rural development, women entrepreneurship, renewable energy, and the sustainable development of micro and SME clients through capacity building.
The bank is also driven to continuously enhance its digital and technological capabilities – including through the integration of new systems and collaborating with fintechs – to help drive Sri Lanka into the digital age.
Moreover, the continuous improvement of processes to enhance productivity and cost efficiencies are important to us.
HNB also prioritises the reskilling and upskilling of staff, to provide best in class relationship management and advisory services in a digital era.
All these measures are taken to ensure business sustainability through a sound governance and risk management framework.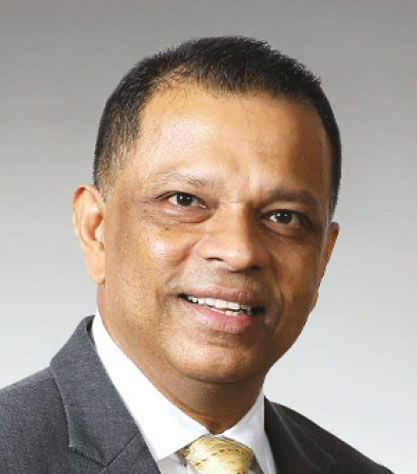 Jonathan Alles
Managing Director
CEO
Telephone 2462462 | Email hnbconnect@hnb.lk | Website www.hnb.net