LEADING BRANDS PROFILES
Softlogic Life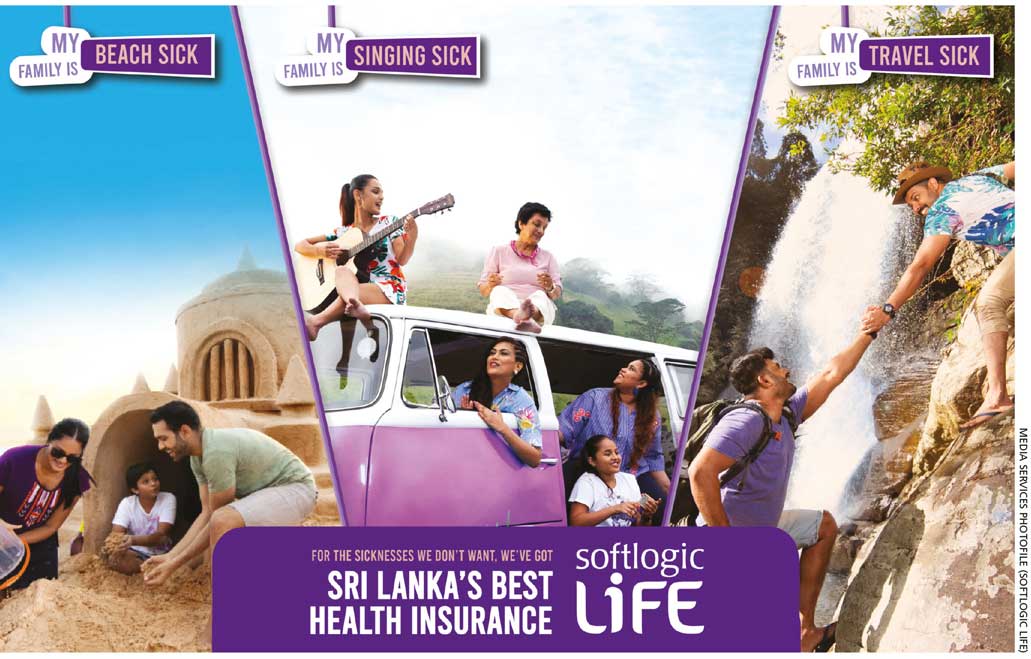 Q: How important is brand building in life insurance – and what did Softlogic Life do differently to bring about disruption in the sector?
A: Life insurance in Sri Lanka is still not organically bought. Therefore, a large amount of time and effort needs to be spent to convince potential customers to purchase life insurance.
Good brand recall and positive positioning enhances the propensity of acquisition be it through direct agents, customer conversions or digital means.
This is because whether customers grant agents meetings or click on advertisements solely depends on a brand's positioning in their mind. Therefore, it's prudent to say that brand building is extremely important in a sector such as life insurance.
Softlogic Life has simply chosen to drive its purpose of inspiring people to live life to the fullest. Compared to the usual practice of fear mongering through advertising, the company has strived to inspire people to enhance their wellness, fitness and nutrition.
We speak about the good life and pursuing passions through our Leda Leda campaign, and always looking at the positive side of things in all our communications. Furthermore, we ensure that our processes and people deliver that brand promise.
This is why in a short period of time, we have been able to achieve a differentiated and positive brand positioning in the life insurance sector, as well as become the fastest growing life insurer in the country.
Q: What is your assessment of the impact of the pandemic on brands and branding in general?
A: Every brand faced its own set of challenges. Some became opportunities for certain brands, catapulting them ahead; but brands that weren't ready with the necessary infrastructure as well as those that were not able to adapt to the change faced consequences.
Moreover, the entire world witnessed a drop in spending on advertising, as well as layoffs and salary cuts. Brands that stood for a greater purpose than merely product communications were able to recover more rapidly as memory structures were stronger. Additionally, brands that capitalised on limited resources to deliver relevant content using relevant platforms were able to remain closer to consumers.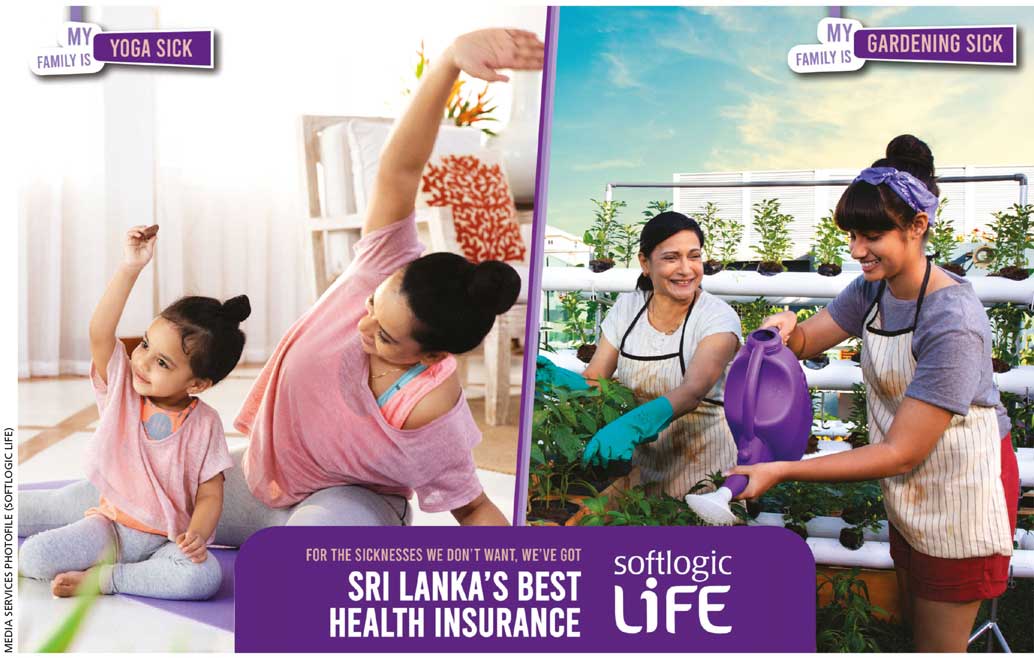 Q: In your view, is Softlogic Life a socially or environmentally conscious brand?
A: Softlogic Life's sole purpose is to enhance the quality of life of Sri Lankans. Every product, process, communication and CSR initiative – everything we do, in short – is to drive this purpose.
As a truly Sri Lankan brand that is part of a conglomerate with deep Sri Lankan roots, we believe that it is a brand's responsibility to drive the country forward.
And this means helping Sri Lanka realise its potential and also protecting what's ours for future generations.
Therefore, being socially and environmentally conscious is a way of life for us.
Q: Could you explain how the company builds brand loyalty through experiences?
A: Until a claim is initiated, insurance touch points with customers are extremely limited compared to other industries. Given that insurance interactions never arise at a positive moment in their lives, the experience we provide can make or break a customer relationship.
Insurance is meaningless if claims are delayed or not paid. With the use of technology, we make sure that claims are paid quicker than others – and that advanced processes ensure the right claims are honoured.
With a 24/7 customer care centre, we make sure the claiming process is convenient and smooth, and carried out with extreme care. Our selling process is well governed to ensure that the right product is sold the right way so that customers receive exactly what they want. It is based on a referral system that comes from satisfied customers.
As a result of these efforts, we have a retention rate of 83 percent and Net Promoter Score of 64 – among the highest in the sector.
Q: And last but not least, how do you view the role of marketing in creating brand value?
A: Every function in a company is imperative to business success but in truth, people don't really care how good you are as an organisation – all they want to know is what's in it for them.
Marketing is a great tool in driving brand purpose and value to people in a language they understand.
There is a reason that the leading brands in the world are driving brand love and not only awareness of their products. The right brand value is the estimation one has of a brand in his or her mind – and driving that value is a large part of the marketing role.
website: www.softlogiclife.lk