LEADING BRANDS PROFILES
Nawaloka Hospitals
Q: What is your take of Nawaloka Hospitals' significance as a brand?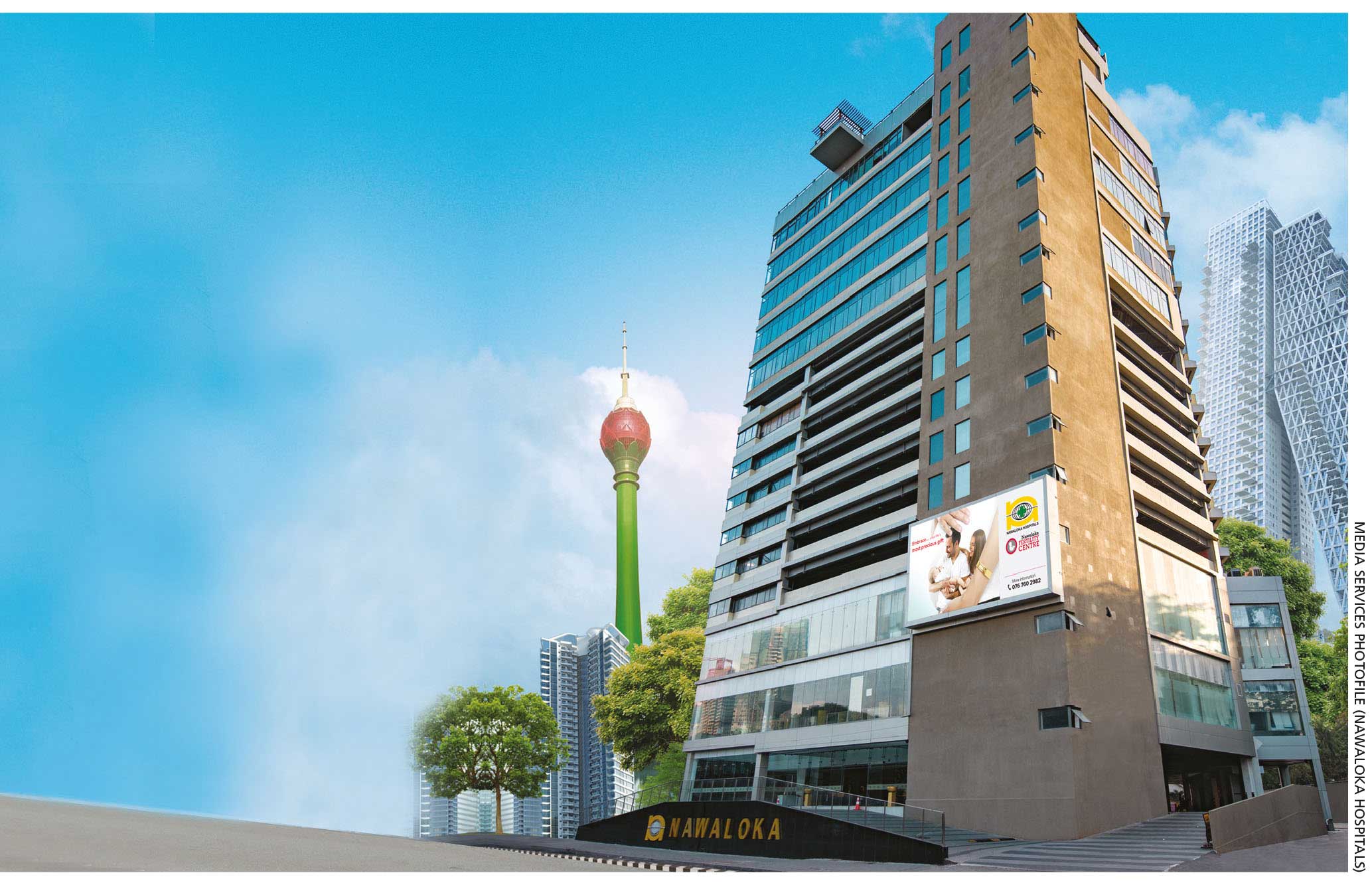 A: The vision of founder Deshamanya H. K. Dharmadasa, reinforced by the strength and determination of Chairman Dr. Jayantha Dharmadasa, set the foundation for Nawaloka Hospitals' journey.
It is one of the leading private hospitals in Sri Lanka, cherishing a memorable history of 36 years. Throughout its journey, the hospital has maintained immense growth momentum, achieving several notable accolades and milestones along the way.
As a pioneer in the healthcare sector, we constantly look to evolve in terms of the medical technologies that are provided to consultants, enabling them to treat patients more accurately and efficiently, and recording a higher rate of positive clinical outcomes.
Nawaloka Hospitals is best known for introducing MRI CT scan technology to the country. We also run the inaugural cardiac unit that performed a successful open bypass surgery with our cardiac catheterisation facilities earning a reputation for excellence over the years.
Additionally, we were the first to introduce the CT angiography machine to Sri Lanka's healthcare sector.
Among the hospital's investment portfolio is a 640 slice CT scanner – a powerful tool used to diagnose cardiovascular disease – as well as a neuro-navigation system that ensures accurate and swift diagnoses.
The COVID-19 pandemic offered Nawaloka Hospital the opportunity to showcase its concern for society. It is this intent that enabled the hospital to become an institution that facilitates a large portion of the country's PCR tests.
Furthermore, Nawaloka Hospitals was a pioneering force in introducing the drive through process for PCR and many other clinical tests.
I believe that growth with sustainability is inculcated in our philosophy.
Q: In your opinion, what is the main ingredient for success in the healthcare sector?
A: I believe the decisive factor that determines longevity in the healthcare sector is the reliability earned throughout an organisation's tenure.
Reliable and highly skilled nursing staff is the result of many years of progressive training, and this inspires confidence in consultants. It is this confidence in nursing care that enables doctors to bring in patients.
Moreover, Nawaloka Hospitals accommodates a full day operational resident consultant panel and a formidable channel practice islandwide.
I believe that we have earned the trust and respect of many generations. We have patients whose ancestry trusted the hospital with their lives in terms of treating critical illnesses, which is an indication that earning trust and reliability establishes lifelong loyalty.
With Colombo being the focal point of its operations, Nawaloka Hospital operates branches, diagnostic centres and regional labs islandwide. We're committed to ensuring the best clinical outcomes for our patients.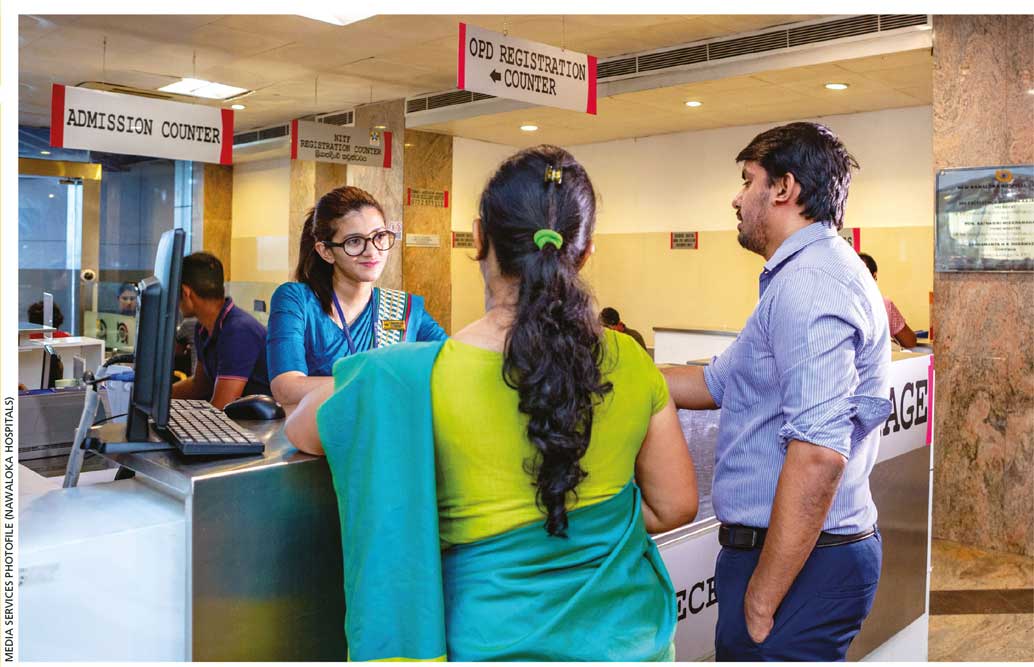 Q: How should companies approach brand investments as they look to accelerate business recovery, in your assessment?
A: I believe that ensuring everyone has access to concise and accurate information is pivotal. Lockdowns and restrictions have given the digital platform a new pedestal because everyone turned to the internet to satisfy their basic needs.
We use this platform to reach our demographic, educating them on the precautionary measures that need to be taken and increasing awareness on the steps taken by the hospital to keep them safe while attending to their medical needs.
Brand investments should align with customer requirements during a global crisis. A digital presence is mandatory since it connects brands to customers. Against this backdrop, brand recognition influences the public's decision when selecting a hospital for their care.
Nawaloka Hospitals has made necessary investments to improve sanitation facilities, and authorised the continuation of random PCR testing and screenings before patients are admitted. We do not wish to compromise our brand promises; and the safe environment that's created for patients is testimony to that commitment.
Q: And last but not least, what steps must organisations take to build brand loyalty through the customer experience?
A: Consistent quality and reliable customer service are influential drivers of brand loyalty. Individuals formulate opinions about brands based on experiences or word of mouth.
It is important to monitor experiences and feedback on social media, understand customer grievances and complaints, and adapt rectification protocols to ensure that these inconveniences aren't repeated.
website: www.nawaloka.com