LANKAPROPERTYWEB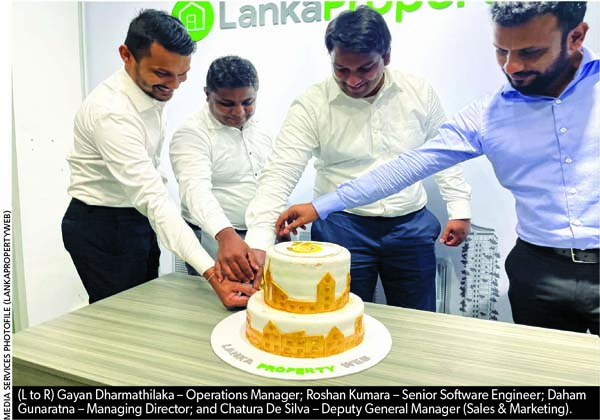 Q: What have been some of the defining moments in LankaPropertyWeb's (LPW) evolution?
A: The property portal lanka­propertyweb.com has been facilitating the purchase, sale and investment in property in Sri Lanka since 2007. This website receives over 500,000 monthly visits from more than 70 countries. In addition, LPW also operates two pro­perty web­sites – house.lk and idealhome.lk – to provide customers with end-to-end services for their dream homes.
The foreign direct investment received from Frontier Digital Ventures in Malaysia in 2015 remains one of the most sig­nificant milestones for LPW since it was one of only a few startups in Sri Lanka to receive foreign investment at that time.
Its property show known as the Lanka Property Show is now a calendar event and Sri Lanka's largest collection of real estate opportunities. The Lanka Property Show 2021 Virtual, organised for the first time in the South Asian region, eliminated geographical ba­rriers in the purchase of property and opened the market for Sri Lankan expats.
LPW also launched Sri Lanka's first and only House Price Index, which is a com­plete Property Buying Guide
on buying, selling and inves­ting in property on the island. There's also a mortgage loan calculator and a home loan comparison tool provided on the LPW website.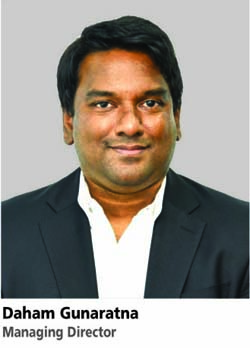 The company has signed MOUs with local commercial banks and non-banking finan­cial institutions to assist buyers in the process of getting their home loans approved.  The launch of a real estate invest­ment-centred page is another highlight that stands out as part of LPW's journey.
In 2018 LPW acquired Lamudi.lk – the #2 property portal and relaunched the website as house.lk.
In recognition of its services, LPW was awarded Best Web­site/Microsite 2016, Best Di­gi­tal Integrated Campaign 2017/18 and the Best Digital Integrated Campaign 2018/19 by SLT Zero One awards.
Q: How is your company adding value to the industry?
A: LPW assists investors and property sellers through its new research wing that is continuously engaged in gathering and releasing data related to real estate market trends in Sri Lanka. This information is made available to apartment developers, land developers and real estate agents, to set prices for their properties to suit market de­mand and earn an optimum return on their investments.
The Real Talk segment launched on LPW's official YouTube channel works with lawyers, investors and other property experts, sharing infor­mation that will help in the purchase, sale and investment in properties. Virtual training sessions were conducted for real estate agents to keep up with the advancing digital technology by hosting
trainings on virtual tours, online advertising and so on.
Q: What makes the LPW Property Show unique?
A: Launched in 2017, the Lanka Property Show is the largest collection of real estate in Sri Lanka. During the pandemic, LPW launched the first ever virtual real estate show in the South Asian region and attracted over 6,000 visitors from more than 10 countries. The programme facilitated real time interaction between LPW agents and
pro­perty developers to enable buyers gather information on properties.
Following the success of the first virtual property show, LPW launched the second virtual property show in 2021. In this second edition, besides more users listing and engaging in the event in real time, LPW also facilitated 3D walkthroughs of properties, webinars, 360 degree walk­throughs and more.
The show has become a one stop shop for property buyers to find their dream home and benefit from exclusive dis­counts offered as a result of the partnerships LPW has with developers, expressly for the property show.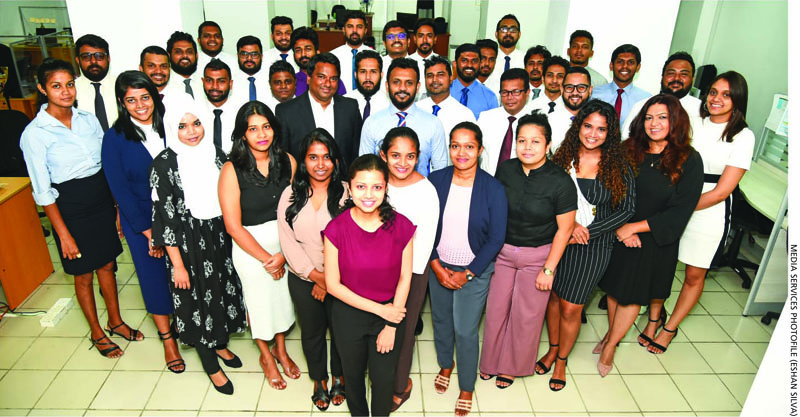 Q: What are the highlights of the physical and virtual property shows this year?
A: The Lanka Property Show is scheduled to be held on 25 and 26 June at The Kingsbury Colombo. Buyers can enjoy special discounts from deve­lopers and gain mortgage loan advice from bankers present at the event.
Customers will also be able to connect with developers at the venue and obtain all the detailed information they require to buy a property of their choice. The virtual property show will go live on the LPW website with
LPW agents connecting with customers online.
Q: What are your future plans for the company?
A: The mission at LPW is to make property finding and buying a stress free process and to educate the public on the trends, pitfalls, legalities etc. – when it comes to buying, renting or selling a property.
The web and mobile apps are being upgraded with enhanced user experience and features so that people can advertise their property with the assistance of the latest technology and improve their chances of selling or renting property.
The Property Buying Guide (PBG) will be enhanced to include a visual guide for people to gain vital infor­mation. It will also be further enhanced to address areas where people need more clarity and guidance in the buying and selling process.
LPW is also planning to take its successful property show overseas and attract expats who are keen to
invest in Sri Lanka.
– Compiled by Yamini Sequeira
Daham Gunaratna
Managing Director
Telephone 7167167
Email contactus@lankapropertyweb.com
Website www.lankapropertyweb.com