IN SRI LANKA, TRIUMPHS IN CRICKET AND NETBALL BRING JOY TO A NATION IN CRISIS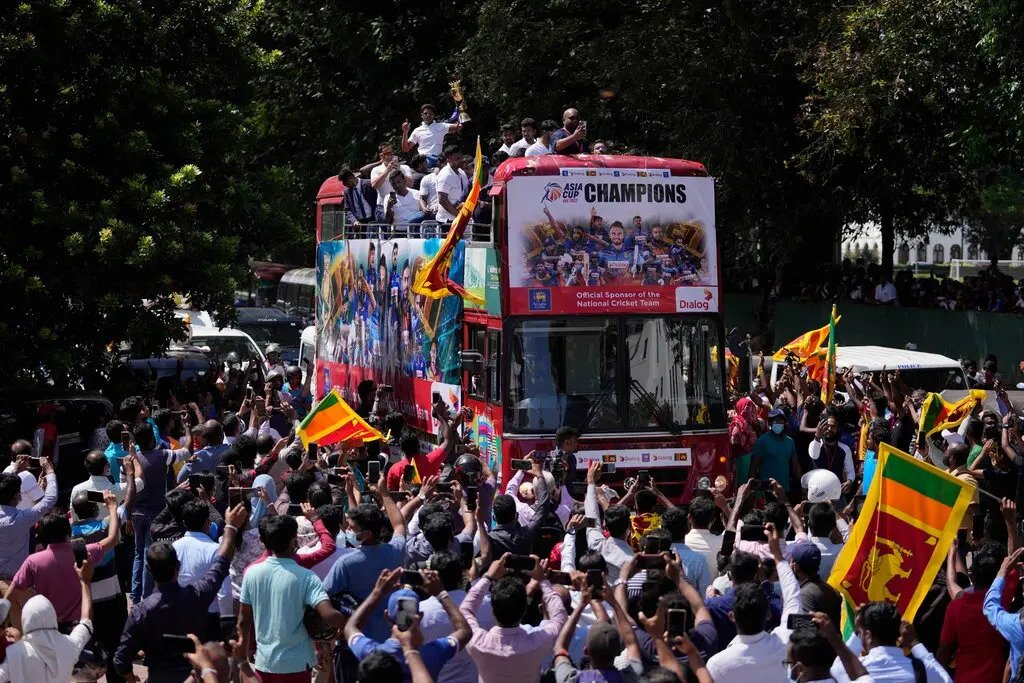 Source: The New York Times
The men's cricket team won the Asia Cup in the T20 format, hours after Sri Lanka won the equivalent championship in women's netball. Both teams were feted with a parade on Tuesday.
The streets of Sri Lanka's capital have been jammed with crowds in recent months, as rage over an economic meltdown led to protests that dethroned a long-ruling political dynasty.
Crowds were back in Colombo on Tuesday, but instead of railing against corruption, they were celebrating twin sporting triumphs.
Sri Lanka's men's cricket team captured the Asia Cup in the T20 format, the game's shortest version, on Sunday, taking the top spot for the first time in eight years by upsetting Pakistan in the final. Almost no one had expected that result from a tournament that was itself moved to the United Arab Emirates from Sri Lanka because of the country's political and economic crises.
In Singapore on Sunday, Sri Lanka also won the Asia Cup in women's netball, a game that is similar to basketball and, like cricket, came to South Asia through the influence of British colonial authorities.
During a parade that set off from Colombo's international airport shortly after dawn on Tuesday, the winning teams waved from open-top buses as they were swarmed by cheering fans. For many in Sri Lanka, the spectacle was the sort of happy distraction that's in short supply as the island nation reels from power cuts and shortages of food, fuel and medicine.