HR MANAGEMENT

THE METAVERSE TAKES OVER!
Sanjeewaka Kulathunga describes a promising technology for HR management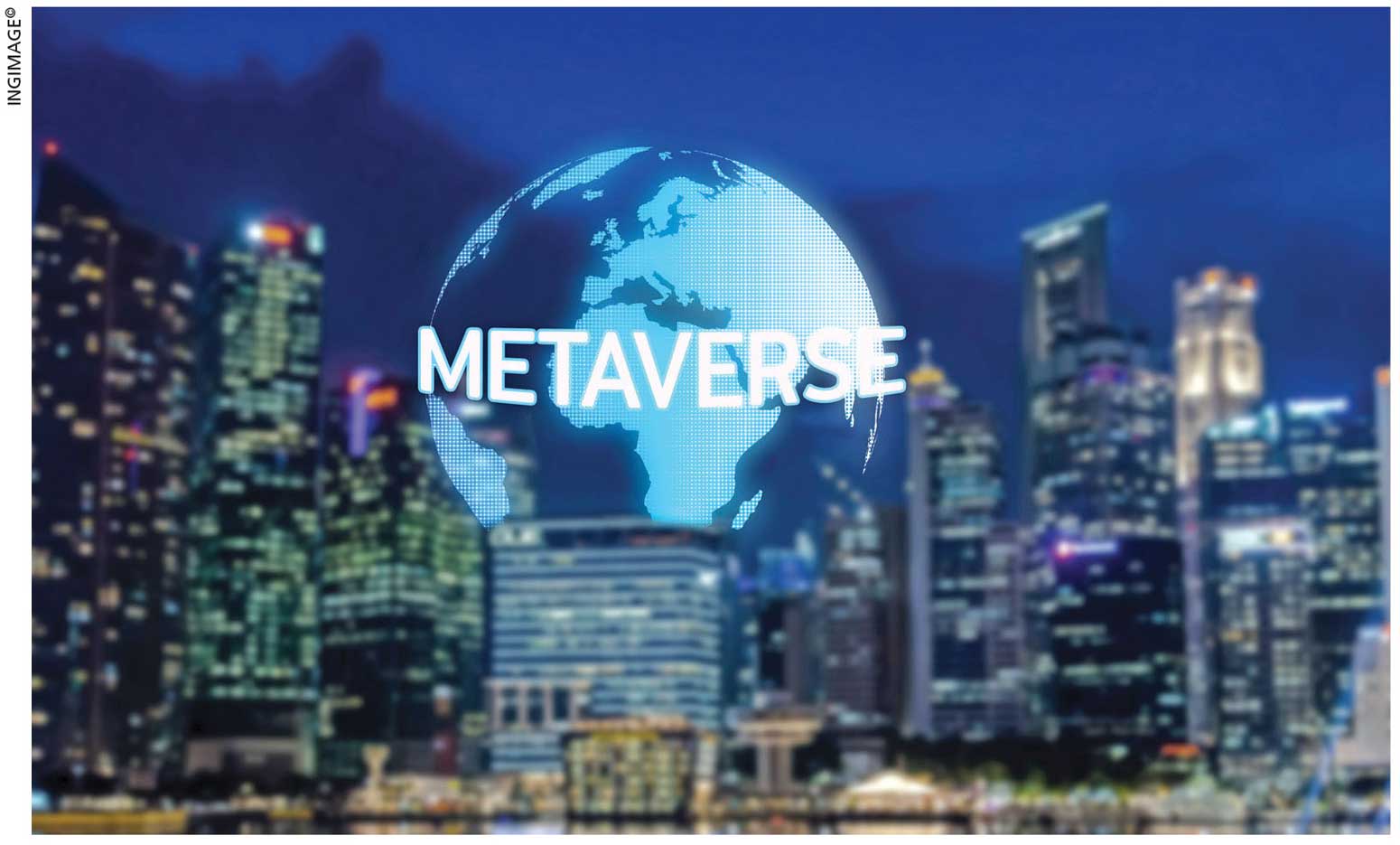 We're on the threshold of an alternative reality wherein human resources are represented by digital avatars – and they may come together regardless of where they're located geographically.
This doesn't oversimplify an intricate set of advanced technological concepts. For the metaverse is a sophisticated, evolving creature that's extending its reach beyond technical dimensions.
The possibilities of techno­logical impact have grown tremendously ever since the adaptation of automation and AI, in both production and services. And the term 'metaverse' describes a change in how humans engage with technology in general, rather than any specific form.
In this sense, global human resources management (HRM) leaders have begun to seek ways to incorporate new technology into their current workflows on a global scale. The creation of a new version of the internet known as 'World Wide Web 3.0' is what gives the metaverse its transformative power.
The metaverse is essentially a more interactive version of current social networking platforms. It could be made up of augmented reality (AR), which blends elements of the digital and physical worlds; and virtual reality (VR), which is defined as virtual spaces that continue to exist even if a person isn't present in them.
A significant transformation is taking place in the world of human resources (HR) as a result of mega investments by entities vis-à-vis their technological infrastructure. Jobseekers around the world may interact with potential global employers and view demonstrations of these businesses through virtual recruitment fairs.
People want businesses to create more virtual tours so prospective employees have a real sense of working environ­ments before they accept a job. For instance, Deloitte has obtained the assistance of Blend Media to create an immersive, dynamic 360 degree experience that helps new entrants feel confident and at ease in their new workplaces.
In the metaverse workplace, teams and organisational structures are expected to change significantly. Over the past two years, the workforce has shifted to a hybrid structure where meetings and collaboration take place on technological platforms.
The metaverse will transform the workplace by fostering interaction with hands free gadgets and avatars, and make group discussions and collaboration much more vivid and immersive.
For example, Meta (formerly known as Facebook) established Horizon Workrooms to reinvent remote work collaboration. Employees can collaborate on ideas using virtual keyboards, move their computers into VR mode and engage in water cooler conversations that were missed in the early days of remote working.
According to Meta, such workrooms are virtual meeting areas where employees can collaborate from anywhere in the world. And they can join a meeting as an avatar or video call into a virtual room using a computer.
Global HRM has been redefined during the last several years in many ways. In the next five years, emerging global HR trends will accelerate recent changes in the sector from a more effective hybrid work paradigm to the metaverse with artificial intelligence.
It is important for industry to comprehend the rapid changes so that corporate and HR leaders can make wise decisions for their organisations.
Virtual HRM teams will need to reconsider how global employees will be trained and developed, using new technologies and applications in hybrid work settings. Most employees are eager to learn how to operate and work in the metaverse, which connects people from across the seas.
The metaverse in workplaces will persuade HR teams to adopt new digitally enhanced technologies.
For the time being, HRM can use virtual reality to provide engaging and immersive learning experiences for workers with the help of metaverse. A VR training experience will boost employee performance by 70 percent, and businesses can train and develop their staff by allowing them to practise real life events in virtual reality.
For example, Make Real collaborated with Vodafone to create a VR application that allowed learners to play the role of a field engineer installing and maintaining mobile phone infrastructure.
A VR training experience not only enables distant learning and skill improvement but also results in a 96 percent reduction in training time. And the meta­verse is a promising technology – one that global HRM teams should be aware of.
While the opportunities for international HRM applied with the metaverse are still in their early stages, global entities that invest time to consider practical applications and opportunities to embrace this technology – and thus improve interaction between their employees beyond geographical boundaries – will forge ahead of their competition in reaping the benefits.