SRI LANKA TODAY
NATIONAL
ACCOUNTABILITY
Dr. Jehan Perera underscores the local and international mechanisms in place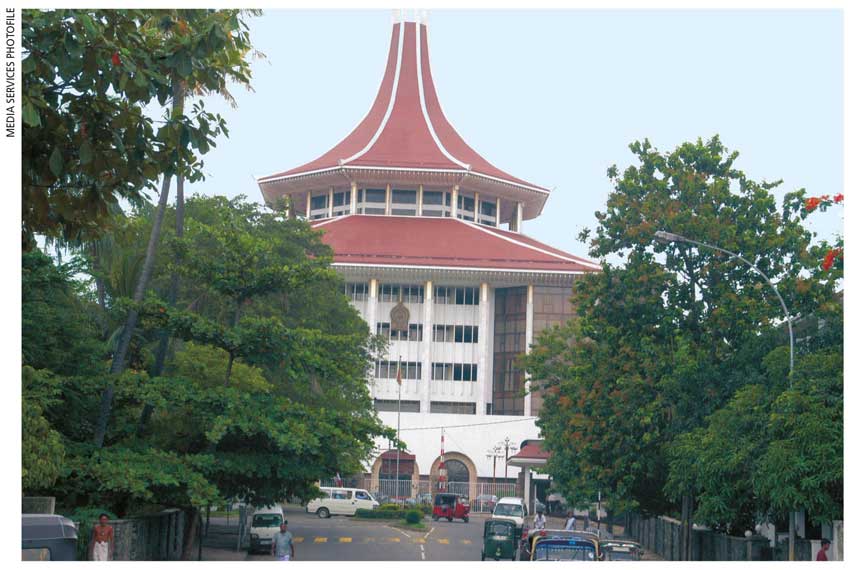 The government's proposal to set up a truth and reconciliation mechanism to deal with the unresolved human rights issues of the civil war received a boost in the aftermath of unexpected developments that will directly impact three former presidents of Sri Lanka.
First came the Canadian government's notice that former presidents Mahinda and Gotabaya Rajapaksa will be subjected to targeted sanctions for human rights violations committed during their periods in office.
Any economic assets they may have in Canada are liable to be frozen; and they will be subjected to travel bans to Canada.
The second development was the verdict by the Supreme Court in the case of the Easter Sunday bombings in 2019. Victims groups that had filed cases against high-ranking and responsible members of the government were awarded personal and state financial compensation by the apex court.
Ex-president Maithripala Sirisena and high-level members of the security hierarchy were held personally liable, and ordered to pay compensation, which is extraordinarily high by Sri Lankan standards. This is a landmark judgement, in that it held that negligence in the discharge of responsibilities by state authorities is liable to judicial sanction.
Canada's decision would have been specially motivated by the government's response to its large Tamil diaspora.
The Tamil diaspora in other Western countries may not be as large or powerful to move their governments to take similar action. However, since all Western nations support the principle of universal jurisdiction, citizens of those countries can canvass these cases on an individual basis and use the Canadian government's decision as prima facie evidence of the veracity of their complaints.
And the significance of the Canadian government's targeted sanctioning of the former presidents is that it has included two military officers and a broad spectrum of possible perpetrators. This list includes those accused of being direct participants in human rights violations and those who may not have been direct participants but were in the chain of command.
Even today, many military officers who served in fighting units during the war and have unblemished reputations, find themselves unable to access international opportunities for training or service due to human rights-related restrictions.
Canada's decision against the two former presidents and military officers is an indication of the wide sweep of international human rights sanctions. It shows that problems of accountability and human rights need to be dealt with, and can't be ignored or dismissed as they won't disappear once they're raised.
If the Sri Lankan government wishes to limit international intervention into its internal affairs, it needs to show that its domestic mechanisms are robust and meet global standards.
Sri Lanka suffered its worst ever defeat at the last United Nations Human Rights Council (UNHRC) sessions because it was only able to obtain the support of seven of the 47 countries that had been elected to represent the international consensus on human rights by the UN General Assembly.
The demands placed on the government by the UNHRC are greater than ever before. Most significant is the addition of economic corruption to the watch list of crimes that are taking place in the country.
There is a need for civil society to press the government to establish a truth and recon­ciliation commission as part of the solution. The Supreme Court verdict in the Easter Sunday bombing case will also go some way to convince the international community that the Sri Lankan judicial system is independent and effective.
Culpability for economic crimes was highlighted at the last session of the UNHRC in Geneva and Sri Lanka's apex court has agreed to take up such cases.
In a path-breaking decision, the Supreme Court granted leave to proceed with several fundamental rights petitions seeking legal action against Gotabaya Rajapaksa, former finance ministers Mahinda and Basil Rajapaksa, and 36 others for financial irregularities and mismanagement of the economy.
If the Supreme Court breaks new ground on the issue of economic crimes, Sri Lanka could move to join those countries that are seeking accountability in governance.
This could generate a new breed of citizens who will be willing to take up administrative and political positions in the country, and thus provide the system change that the protest movement sought.