THE POWER CRISIS

RENEWABLE ENERGY

HIATUS?
Janaka Perera explains why Sri Lanka needs more renewable energy resources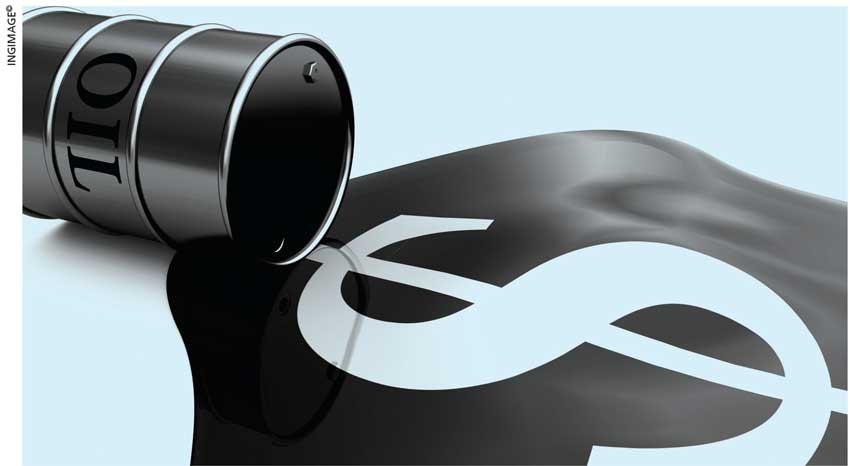 According to recent statistics, global oil reserves are expected to decline by 2050, gas resources are likely to run out in the next 60 years or so and coal will probably dwindle over the century ahead.
Even though it has been some 140 years since electricity was introduced to Sri Lanka, no government has been able to provide an uninterrupted supply of power to the entire country. It's been a case of either power cuts of varying durations or sudden failures in the supply of electricity due to frequent breakdowns.
Indeed, that's why we need uninterrupted power supply (UPS) units for our computers!
Every time a power crisis unfolds, diesel has to be purchased at a higher price. The obvious reason for this is the failure to launch renewable energy projects. And we are still not seeing the necessary changes taking place.
A power crisis occurs for two reasons: one is an energy problem and the other could be a question of capacity. When drought seasons begin, the generation of hydroelectricity becomes difficult. In the past, this did not lead to crises since the country managed it to some extent by the use of furnace oil.
These days however, Sri Lanka has less hard currency to buy oil to produce electricity; and it can barely manage to purchase coal. Needless to say, when a nation's energy security becomes unstable, the economy is at risk of collapsing.
It is a vicious cycle…
For over two decades, governments have been talking about wind and solar power, and major plans were drawn up – but hardly any projects have got off the ground to replace oil and coal. It is regrettable that even today, the debate is still focussed more on coal and oil rather than renewable energy.
Apparently, the arguments that some professionals are raising aren't based on facts. Some time ago for instance, they were say­ing that industrialised countries such as China and Japan were producing electricity with coal. But the truth is that both countries are moving away from the use of coal and are even encouraging other nations to do the same.
The Tokyo 2020 Summer Olympics procured all its energy requirements from renewable sources.
In 2016, Pakistan became the first nation to have parliament use renewable energy to meet its power supply needs by ins­talling a 1.8 megawatt solar power plant. Even Australia, which is a coal producing country, is moving away from using it for obvious environmental reasons.
Although local experts have brought this information to the attention of a parliamentary committee in Sri Lanka, it seems that an energy mafia has been able to undermine it.
Under these circumstances, will we really be in a position to produce most of the country's total power requirements through renewable energy sources by 2030?
The main reason for Sri Lanka's continuing power crisis is the non-implementation of plans. So who will benefit from this?
It's clear that the money involved in purchasing coal and oil runs into millions of rupees. Is this the reason for the Ceylon Electricity Board's (CEB) lack of interest in launching renewable energy projects in the island?
The availability of resources, possibility of obtaining land for project development, accessibility of transmission lines or potential for expanding the transmission system are the major criteria for developing renewable energy on a large scale.
As these considerations are of particular relevance to solar and wind power, as well as biomass-based electricity, they have to be dealt with first.
As project site identification and initial studies related to it are coming under the purview of the Sri Lanka Sustainable Energy Authority (SLSEA), this process has to adopt a schematic approach to develop a plan.
The initial lands that have been identified based on resource availability need to be filtered, considering reservations and buffer zones – e.g. forests, wildlife reserves, archaeological sites, coast conservation spaces, road networks, water bodies, urban and other areas identified by the Urban Development Authority (UDA), buildings, airports, ports and so on.
And the prioritisation of sites has to be done using a weighted overlay model of the related criteria.
In addition to large-scale land-based projects, the potential for offshore wind power and floating solar energy has to be incorporated in the plan. Meanwhile, the potential of wave energy resources as an emerging source of power has been cited as well.
Sri Lanka also needs a far more efficient system of distributing electricity.
It is high time that serious attention is paid to the production of renewable energy. Since Sri Lanka can't accomplish this on its own, it will need international assistance; and low interest loans may be obtained from the World Bank and Asian Development Bank (ADB) for this purpose.
We will not secure any international assistance if we violate the Paris Agreement and continue to rely on coal to generate power.