GLOBAL FUNDING
Sri Lanka-IMF discussions set to resume 
In a special statement, Managing Director of the IMF Christine Lagarde said the global lending body is ready to support Sri Lanka and will resume programme discussions in February.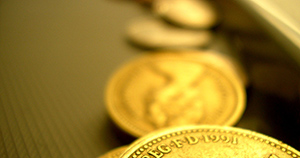 This statement comes after a Sri Lankan delegation – led by Minister of Finance and Mass Media Mangala Samaraweera, and Governor of the Central Bank of Sri Lanka Dr. Indrajit Coomaraswamy – arrived in Washington D.C. to hold talks on getting the IMF External Fund Facility (EFF) back on track.
The fifth review discussions of the EFF were put on hold as a result of the political crisis that erupted last October, costing Sri Lanka nearly US$ 1 billion in reserves.
Lagarde's statement read: "I was pleased to meet with Minister Samaraweera and Governor Coomaraswamy… We discussed the challenging economic environment and the policy priorities for the country. The authorities stressed Sri Lanka's continued commitment to their economic reform agenda under the IMF supported programme."
She added that the implementation of a strong policy would put Sri Lanka on a sustainable path that would benefit its people and that an IMF team was scheduled to visit Colombo in mid-February to resume programme discussions.