FIRST CAPITAL HOLDINGS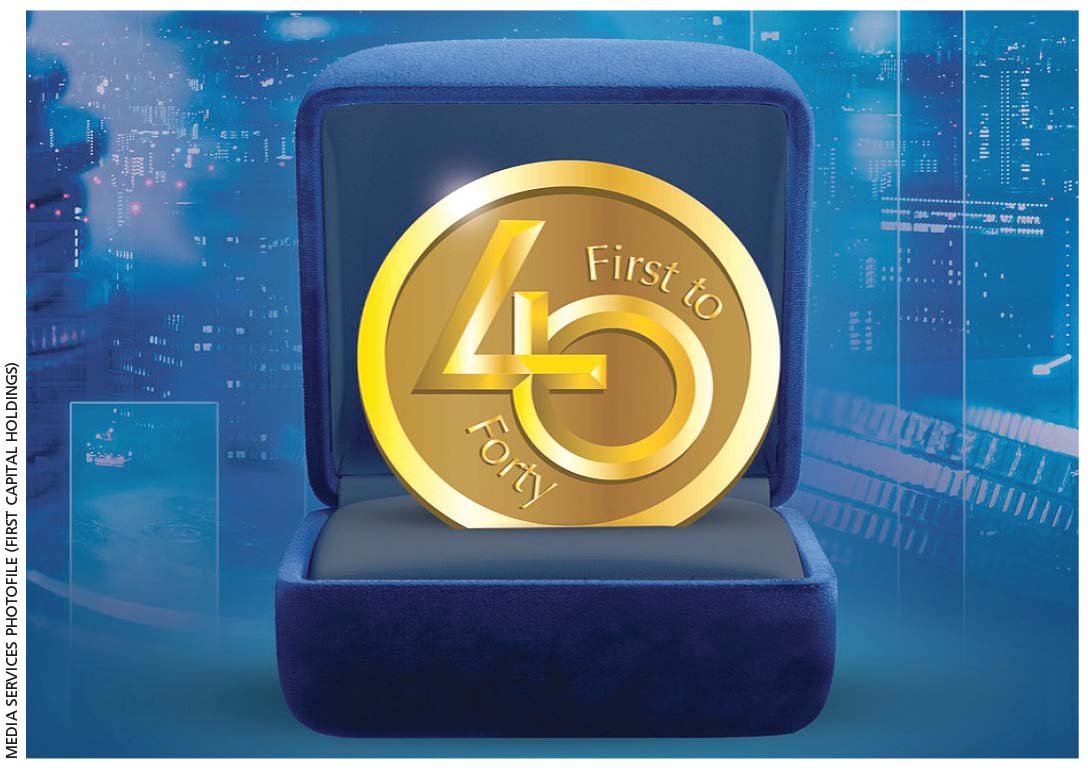 Q: First Capital Holdings is celebrating its 40th anniversary. What is the significance of this milestone?
A: The journey of First Capital began four decades ago and over the years we have witnessed many firsts.
As the first financial services provider of its kind in Sri Lanka, we are the longest operating non-bank primary dealer licensed and appointed by the Central Bank of Sri Lanka in 1992. We were also among the front-runners to be listed on the Colombo Stock Exchange back in 1994.
Then in 2001, we subscribed to the first ever dollar denominated bond. In 2014, First Capital became the first to launch the Platinum Bond and manage Sri Lanka's first AAA Debenture. The company was also the first to digitise account opening for unit trusts and government securities investments in 2021, a testament to our pioneering spirit and passion for technology-powered growth.
This spirit of innovation and performance focus led us to become the first in our sector to be ranked in the LMD 100 and be recognised by Brand Finance in 2022.
First Capital has evolved to be­come one of Sri Lanka's premier financial service providers. Today, powered by our philo­sophy 'Performance First,' we are celebrating another first by being the first financial service solutions provider to turn 40.
Q: First Capital Holdings is driven by its ethos 'Performance First.' How does this translate
into your relationships with stakeholders?
A: Introduction of our strategy to deliver 'Performance First' has been a crucial step in our journey of excellence to enable a performance driven environment for growth. We digitalised pro­cesses, amped up knowledge development, and enhanced visibility and customer support with the end goal of delivering 'Performance First.'
Our success is the result of hard work and dedication to deliver 'Performance First' while focussing on our custo­mers' needs, creating a safe workplace for our team, sup­porting our communities and creating a strong return on investment. We have looked at our business from many different angles, considered our purpose, processes, people and brand, and are now striving to infuse new energy into each of these areas.
Q: What is your philosophy on business growth?
A: The First Capital team has accomplished a lot over the past four decades, and empowered countless businesses and people to realise their full potential. Endeavouring to have a solutions mindset, we have continued to show strength and resilience this past year while serving our stakeholders, and staying committed to our values and culture.
Since client centricity is at the core of our operations, enhancing accessibility and making life simpler for them is our current priority. They place immense trust in us, and our focus is to always uphold this trust by safeguarding and growing their investments.
Furthermore, First Capital is backed by the strength of our parent company Janashakthi Group. As a group, we have combined strengths that enable our businesses to be leaders in their respective industries, a growth through value creation and differentiation.
Q: How does First Capital Holdings add value to society?
A: Giving back is a way of life for us and we are proud that des­pite the challenging environment, we can continue to support our local economy and communities.
In commemoration of our 40th anniversary, we have partnered with Janashakthi Foundation – the philanthropic arm of Jana­shakthi Group, to distribute dry ration packs to deserving fami­lies. This is an extension of our ongoing initiatives to uplift and enrich the communities we serve – a philosophy that's strongly embedded in our culture.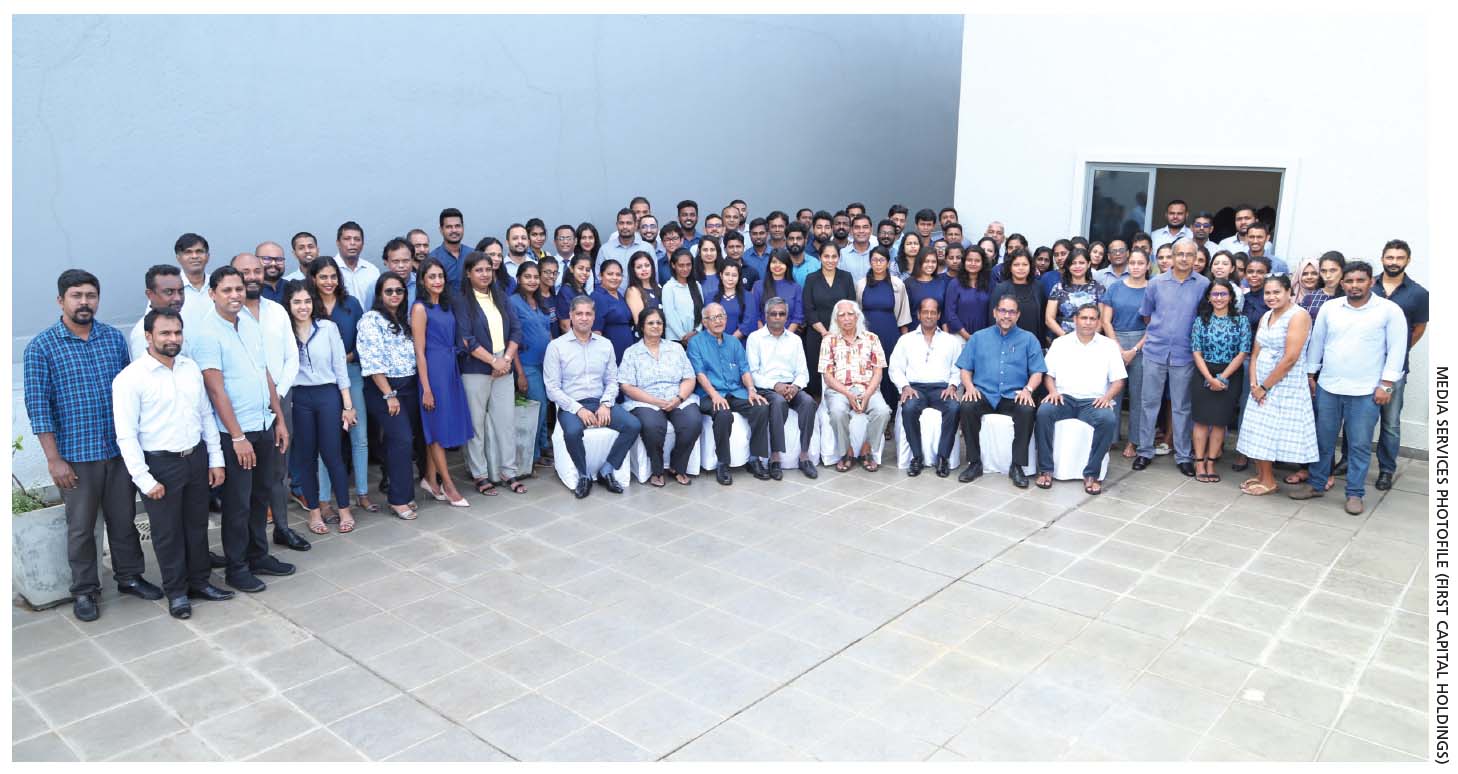 Q: How are digital tech­no­logies changing the game for investors?
A: We are strengthening our digital capabilities, integrating our business to transform client experiences and driving opera­tional efficiency in a radically different world. Developments in our digital offering enable us to focus on providing greater access to capital markets, and effectively compete in those where we can build scale and relevance through an evolving digital platform.
We have accelerated our alignment with external and internal digitalisation. Selected core businesses are now low-touch and high tech in the digital onboarding process, and we nur­ture progressive digitalisation of the client life cycle. Client cen­trism is honed through technology and data excellence. These enable better service and protection, reduce costs and add scale to our businesses.
Our medium-term transforma­tion goal is to enable clients to perform real time transactions across our market facing core businesses. In the near term, we have seen digital client numbers in our stock brokering business increase almost five-fold to approximately 3,000 during the year.
Meanwhile, our asset manage­ment business is a leading indus­try player in stakeholder adoption of digitalisation and has become the first local unit trust to adopt digital client onboarding. Now, through our primary dealer arm, we are digitally onboarding clients and helping expand the investor base in government securities like never before.
As part of the client life cycle management strategy, we have established a Customer Relationship Management and Digital Division with dedicated teams for digital onboarding. This will provide a truly distinctive aspect to engaging clients.