FASHION BUG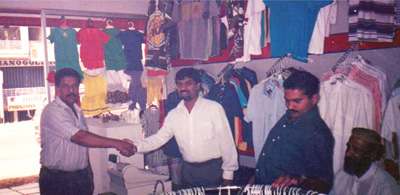 Q: This year marks a milestone for your organisation, which completes 25 years in business – how would you describe the journey so far?
A: It has been a memorable journey. Our humble beginnings date back to 1994 in Bandarawela where we began with a seven member team in a 300 square foot shop space. We gradually expanded over the years, taking our operations to Kandy in 1996 and Colombo in 1998.
Today, we have evolved into a household brand, capturing the true Sri Lankan essence and boasting 16 outlets across the island. Having empowered over 2,000 small and medium entrepreneurs in the country, we take pride in providing the latest clothing designs and being a trend-setter in Sri Lanka's fashion retail sector. It has certainly been a remarkably inspiring journey to where we stand right now – the pinnacle of fashion retail in Sri Lanka.
Q: How is the burgeoning e-commerce segment impacting the retail sector?
A: Digital transformation has changed the way businesses operate – it necessitates them to either keep up with technology or be left behind. E-commerce is the latest trend in the retail sector. This segment is constantly evolving, posing new challenges and opportunities from time to time.
Consumers today are incredibly tech savvy and more exposed to the concept of e-commerce than they were two years ago. In terms of fashion however, e-commerce is only picking up and we believe
that we're on the right track. We plan to dive deeper into this space and intend to launch the company in the e-commerce arena very soon.
Q: Would regional expansion provide a fillip to the retail sector?
A: Of course! Regional expansion definitely helps increase overall revenue, thereby boosting the retail sector. However, it also comes with increased responsibility and can be operationally challenging.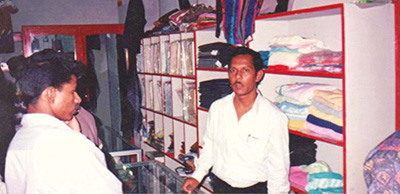 Q: How would you describe the competition – and what strategies do you employ to stay ahead?
A: Competition will always exist. It's healthy and essential for any business, as it calls for continuous innovation and creativity. It motivates businesses to strive to stand out, and offer something unique and exciting to their customers.
In the retail sector especially, innovation is key – in terms of product, style and design. It is essential that we always stay on trend and are able to offer customers what's in vogue – and to that end, we always need to be a step ahead. That is the key to success, more so in the fashion retail business.
Q: What is the chief purpose by which Fashion Bug is driven?
A: Our primary mission is to change lifestyles. It is our aim to provide customers with products and services of the highest quality while ensuring value for money.
We develop our own brands and cater to the changing lifestyles of people, thereby satisfying customer needs and improving the quality of life. And we take it upon ourselves to provide employees with meaningful work and advancement opportunities.
On the whole, our vision is to be the preferred clothing chain in Sri Lanka – and we strongly believe that we're on the right track towards achieving this.
Q: In your opinion, what are the key challenges faced by this sector?
A: This sector finds the availability of labour to be a challenge. Phenomenons such as globalisation have spurred the migration of people to other countries in search of better opportunities and higher standards of living, resulting in the loss of talent for the home country.
Everyone seems to be drawn to white-collar jobs – and with a majority of the younger generation travelling overseas, the retail sector in Sri Lanka struggles with inadequate manpower.
Q: Could you outline the future plans of Fashion Bug?
A: Innovation and expansion are two vital components that go hand in hand. We at Fashion Bug are extremely delighted about our new range of brands and collections that are soon to be launched.
Moreover, expansion plans for the brand are underway with new stores opening in the near future.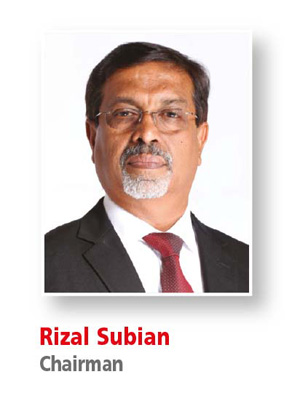 Telephone 2809900
Email info@fashionbug.lk
Website www.fashionbug.lk