EXPORT-FRIENDLY ECONOMIC POLICY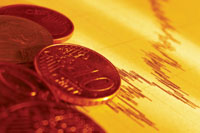 A delegation of representatives from the Japanese Chamber of Commerce and Industry in Sri Lanka, accompanied by the Japanese Ambassador to Sri Lanka Kenichi Suganuma, met Minister of Finance and Media Mangala Samaraweera.
While commending the minister on the tax reforms implemented over the recent past, the delegates requested him to issue a notice at least six months prior to the implementation of future reforms as it might have an adverse impact on exports.
Samaraweera stated that since Sri Lanka intends to implement an investor and export-friendly economic policy, the government would implement tax reforms favourable to exports.