BANKS ADOPT BASEL III CAPITAL CRITERIA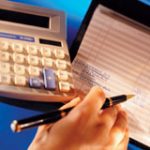 Commencing 1 July, licensed banks in Sri Lanka will adopt minimum capital standards based on the Direction issued by the Central Bank of Sri Lanka (CBSL) in 2016. This Direction is in line with the Basel III guidelines issued by the Bank for International Settlements (BIS) in relation to capital, leverage and liquidity to strengthen the resilience of banks.
Basel III capital standards endeavour to strengthen the quantity and quality of capital in banks through the introduction of capital buffers in addition to the minimum capital requirement.
CBSL envisages issuing guidelines to banks on Basel III: Leverage Ratio and Net Stable Funding Ratio standards in line with the international timelines.