ROAD MAP ON INVESTMENT REFORMS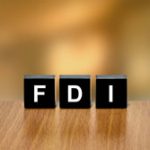 The launch of the 'Road Map on Investment Climate Reforms in Sri Lanka' was held under the patronage of Prime Minister Ranil Wickremesinghe at Temple Trees.
Addressing the gathering at the launch, the prime minister stated that the priority task of the reforms should be to identify and implement the legislative reforms and changes in subordinate legislations that are required to create an enabling environment for business.
"We are bringing in new legislation, like the State Land Bank, the establishment of a single window and the establishment of economic development areas," he assured.