EDUCATION SECTOR
WISDOM BUSINESS ACADEMY

Q: What can be done to turn Sri Lanka into an education hub?
A: Promoting Sri Lanka as an education hub has been discussed for a long time but whether we have achieved anything in this regard is questionable.
As an accredited Global Learning Premium Partner of the Chartered Institute of Management Accountants (CIMA), we excel in coaching students to be professionally qualified in management accounting and providing them with a holistic exposure to business through a gamut of career opportunities.
Locally, we represent close to 70 percent of the CIMA market. Our international presence is spread across the South Asian region covering countries such as Vietnam, Bangladesh, India and Malaysia where we coach students and trainers on CIMA subjects on invitation.
We have also begun setting up a CIMA focussed learning management system to facilitate the delivery of our courses in overseas markets.
Q: Why did your organisation enter the realm of academic degrees?
A: We have been offering professional training over the past 15 years and discovered that around 40 percent of students read for a local university degree simultaneously. As a responsible organisation, we wanted to offer an opportunity for students who aren't following a local university degree programme to obtain an academic degree while pursuing their CIMA studies. Through this endeavour, we will enable them to obtain both a professional and an academic qualification with a simultaneous study option.
Q: What are the highlights of the degree programme?
A: Wisdom Business Academy established a link with Robert Gordon University (RGU) five years ago as its Sri Lanka Academic Centre. We began offering the BSc Accounting degree through the university's Aberdeen Business School – it is one of the highest ranked British BSc Accounting degrees on offer in Sri Lanka at present.
Aberdeen Business School is Teaching Excellence Framework (TEF) Gold accredited. The degree is offered as an internal degree; the academic team is evaluated directly, and even assignments are set and blind marked by the university.
Q: How will the new degree add value to students?
A: In the United Kingdom, this degree is a three year programme where the syllabus of the first two years is articulated to be on a par with the CIMA Advanced Diploma level. This articulation is accredited by CIMA UK.
So students are eligible for exemptions in the first two years of study. They can study CIMA up to the second level, directly join the third year of the degree to follow both courses simultaneously and complete the degree quicker.
There is also a work component – students are required to work for six months in a job that relates to management accounting and complete a work based assignment.
With this degree, students will receive academic and professional qualifications, and work experience.
Q: What are the organisation's future plans?
A: We plan to introduce more undergraduate and postgraduate degrees. Being the largest CIMA institute – as recognised by CIMA – our loyalty to the qualification is strong. Therefore, all our current and future programmes are connected to CIMA.
Wisdom Business Academy will soon introduce a business management degree where students will be able to follow CIMA and degree studies together, or even take a break from the former and study only for the degree.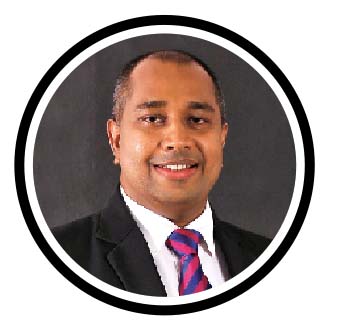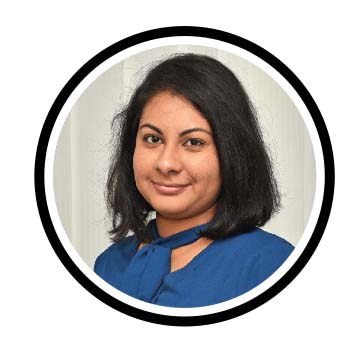 Chinthaka Wijayaratne
Group General Manager
Shashini Nanayakkara
Manager – Degree Programmes
Telephone 2370995
Email rgu@wisdombusiness.com
Website www.wisdombusiness.com