DIPLOMATIC MISSION
Compiled by Savithri Rodrigo
LEARNING FROM A LOCKDOWN
Rita Mannella reflects on lessons learnt from the global pandemic
Italy holds fast to its crown of being the heart and soul of Western civilisation, intertwining millennia old culture that shaped global politics, power and history. But while museums, galleries, architecture, opera, fashion and cuisine have been the country's claim to fame, Italy is also among the top five nations in the world with a trade surplus of over US$ 100 billion.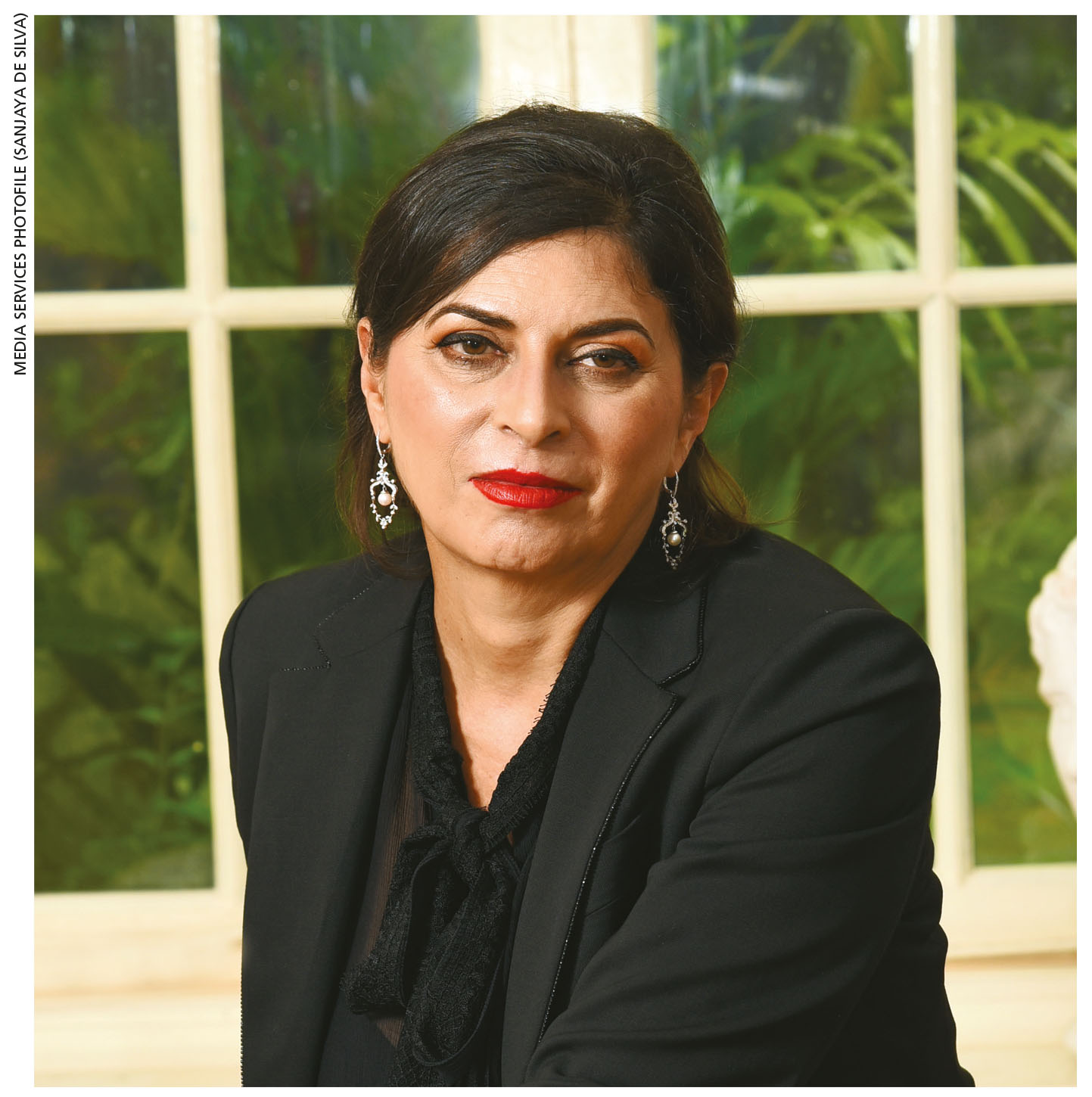 In addition, it is home to 24 of the world's top luxury goods companies, and robust R&D and innovation that make it No. 8 among the world's most automated countries.
The Italian spirit combines inherent warmth, resilience and passionate optimism. Ambassador of Italy to Sri Lanka Rita Mannella embodies this 'Italian-ness' as she explains probably the darkest chapter in Italy's modern history when it became the epicentre of the coronavirus.
"There are no words to describe the pain we experienced with the loss of loved ones and being unable to assist anyone in their final moments. The curtailment of civil liberties took its toll on our social fabric, and the closure of companies and industries ground the economy to a halt," she laments.
An overarching sense of pride exudes when she speaks of Italy's unprecedented response to the pandemic: "No one in the world knew the permeating impacts of this virus but the decision to lockdown, transparent communication and extensive testing offered Italians the confidence to bind together and help each other to pull through."
This is where the Italian spirit shone through. The Italian clarion call andrà tutto bene (everything will be alright) became the country's motto and as Mannella says, "it was a time of reflection for all of us. We united, and strived for future growth and prosperity; the gestures of love and solidarity were amazing."
She elaborates: "People painted rainbows everywhere, sang and played instruments from gardens and balconies, exercised in apartments, ballerinas were on pointe in tiny kitchens, and baritones and tenors sang Puccini's 'Vincerò' (I will win). Videos went viral and the world saw our spirit. This is my fantastic, resourceful, original and moving country."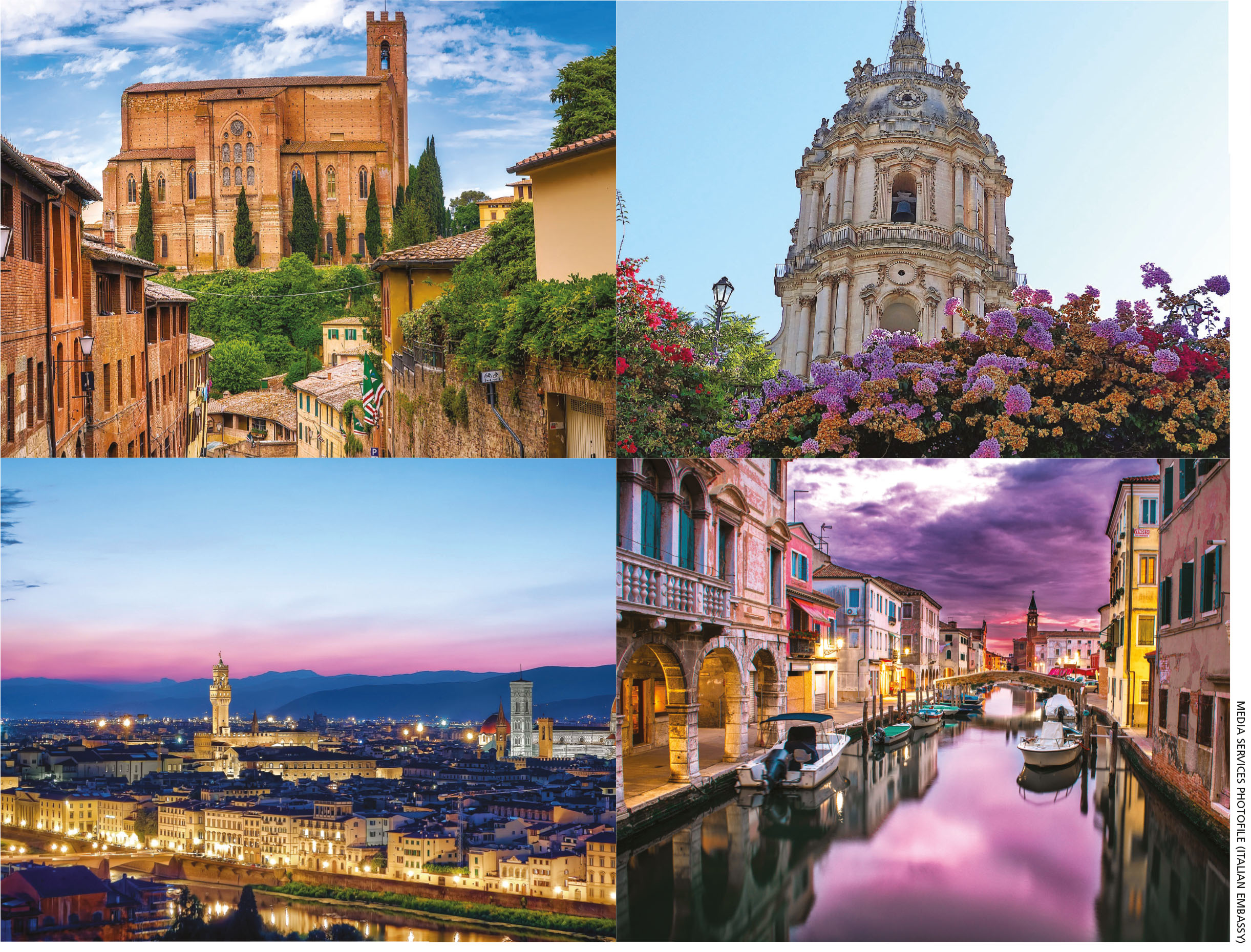 As for Italy's place within the EU, Mannella observes that "Brexit is an opportunity for Italy to foster even deeper commercial ties. For Sri Lanka, it is an even greater prospect – because although Sri Lanka's colonial ties remain strong with Britain, this is the moment to diversify export markets. Italy for instance, has huge potential. It is the fifth largest importer of Sri Lankan products, which translates into one-sixth of exports to Europe – your largest market."
She adds that with provisions made to facilitate export financing of machinery by the Italian government, Sri Lanka could take advantage of Italy's prowess in technology, design and innovation.
"Know-how is something we have plenty of," she says, adding: "Italy is the fifth largest manufacturing country in the world, the largest pharmaceutical manufacturer in the EU and in Sri Lanka, and the largest private investor with Omega Line – a prime example of Italian sophistication in manufacturing innovation and application."

Mannella notes that English literacy, an organised work ethic, cleanliness, focus on human rights and skilled people are definite positives for Italian investors.
Her vast experience on multilateral economic issues, human rights, development cooperation and the fight against hunger offers Mannella insights into pursuing multiple investment areas for Sri Lanka.
She explains that while the EU has presented a EUR 22 million grant for Sri Lanka's tourism industry and healthcare sector to cushion the economic impact of COVID-19, Sri Lanka can consider Italy's expertise to build a strong tourism oriented economy.
"Italy welcomes 123 million tourists each year and an Italian pioneered tourism investment in the Maldives. I really want to see Italian investment in tourism expanded here," she explains.
Mannella urges Sri Lanka to take advantage of Italy's proven agricultural expertise, starting with the Italian Development Cooperation's soft loan of 20 million euros to Sri Lanka.
"Italy is among the most sustainable countries in agriculture particularly in agro-food with a portfolio of EUR 58.8 billion in added value. It is first in the world for DOP (Protected Designation of Origin) and IGP (Protected Geographical Indication) products, and in the EU for organic agriculture, producing more than double of any other European country," she reveals.
Loving every minute of her two years in Sri Lanka with her family and Afghan hound, Mannella quotes Franciscan monk Giovanni de' Marignolli's reflections on Ceylon in 1347 of "a close proximity to paradise" to describe Sri Lanka.
Regarding similarities between Italians and Sri Lankans, she says: "We make friends easily, we're warm and hospitable, and we have family values. Both Sri Lanka's and Italy's fortune lies with its people."
Mannella believes that the 200,000 strong Sri Lankan population that calls Italy 'home' adds to her county's diverse social fabric: "The peaceful and deeply integrated Sri Lankan community acts as a bridge of trust and friendship, and economic development, for both countries."
She also quantifies inward remittances to Sri Lanka from Italy as a substantial US$ 310 million in 2019.
"And of course, there's your food," Mannella points out, concluding that "as an Italian, I have a deep appreciation for cuisine and Sri Lankan food should be celebrated much more at a global level."