DIGITAL HEALTHCARE
MARVELS OF MODERN MEDICINE
Ruwandi Perera finds out that investing in digital healthcare is crucial
When did you last consult a doctor or undergo a health screening? How traditional was the process? Did you sit for hours in the doctor's office for an appointment that had already been paid for or go from one counter to the next at the pharmacy? And did you anxiously await the test results?
Healthcare has been one of Sri Lanka's proudest accomplishments – nationalised health services, eradication of polio, free vaccinations for children and medical education. However, the efficiency of health services and related processes isn't something to be proud of.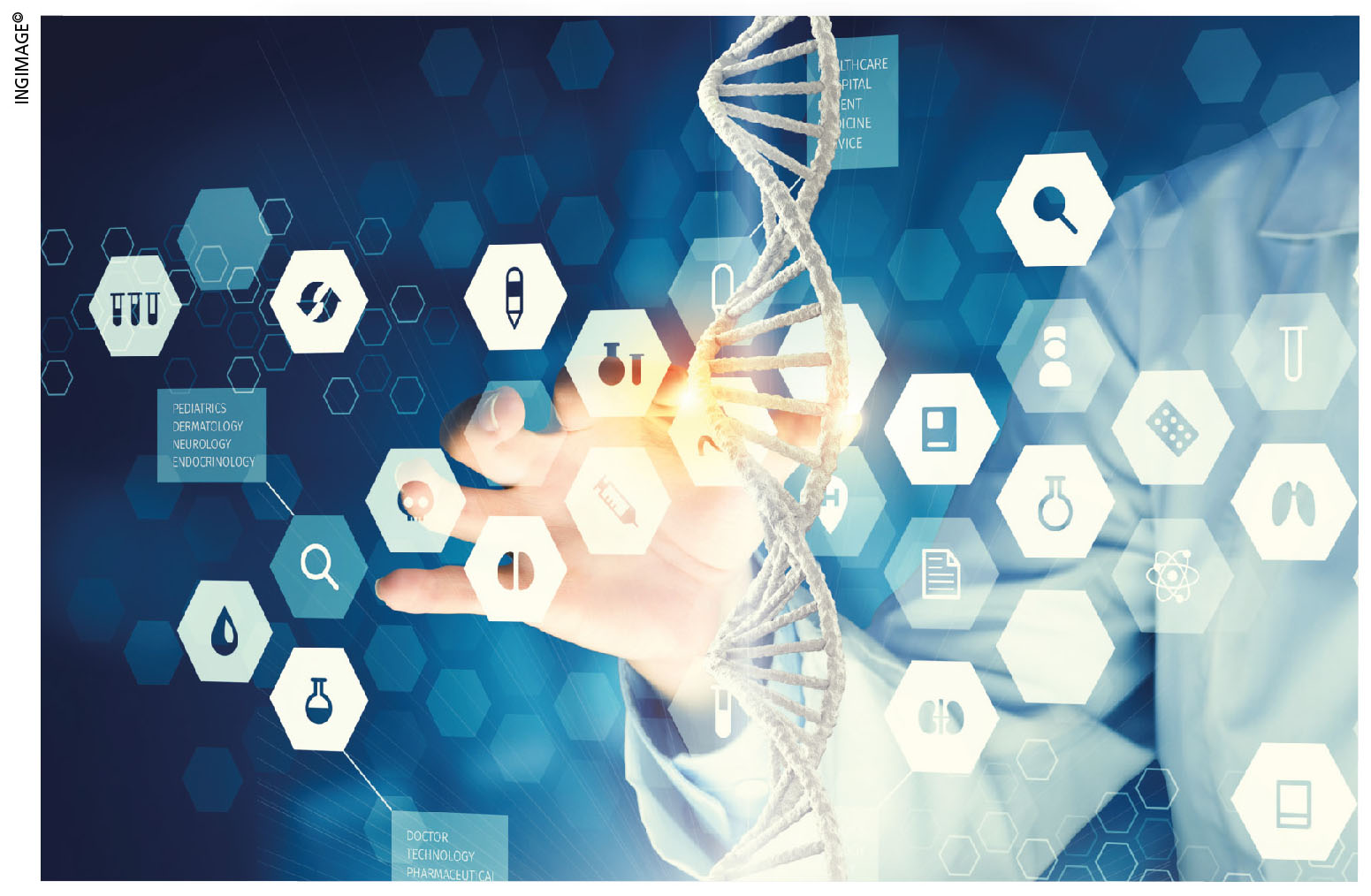 This phenomenon seems to be common in many parts of the world – although medicine and healthcare have improved exponentially with doctors performing advanced medical procedures, the queues are longer, accuracy can be questionable and errors prevail.
According to the WHO, there will be a deficit of about 12.9 million skilled health professionals globally by 2035. The Frost & Sullivan Global Digital Health Outlook 2020 projects that the global healthcare market would exceed US$ 234.5 billion in 2023. And the gap between these two forecasts is due to digitalised healthcare.
The world has seen digitalised healthcare in many forms – digitisation of reports, tele-healthcare channelling and computer aided surgery. But that's only a slice of the pie.
Many have understood the need for a revolution while some resist its emergence. Digital healthcare is a powerful enabler for nations that are plagued by poverty, overpopulation and rural majorities. This means infusing healthcare with big data analytics, robotics, AI and IoT.
From solutions such as tele-health where patients and doctors connect live via screens, to surgical innovations that supersede the physical constraints of healthcare delivery, the possibilities are endless. What's more, digitalised healthcare is a gateway to reducing costs and making it available to everyone.
In a digitalised healthcare ecosystem, diagnostics can improve to be almost error free. While tests are more accurate, doctors can use vast amounts of patient information collected over their lifetime for speedy and more precise diagnosis.
When healthcare is digitalised, health tests are easier, quicker and more reliable. With computer aided analytics, the learning is deeper and more holistic – body scans are 150 times faster when AI does the business than without it. Test results arrive in real time if not a few seconds.
With the use of wearable technology and mobile applications, patients' smartphones become a practical health tool for doctors to work with. From heart rate information, calorie intake, body temperature and patient activity patterns to pregnancy contractions, information that's collected, stored, processed and used is invaluable, real-time and inexpensive.
As for surgery, digital twins are a surgeon's newest toys – they provide a safe environment to train practitioners, and test procedures, new methods and machinery, and offer healthcare providers a chance to play 'what if?' before physical surgery.
Digitalisation has enabled genetic editing where technologies such as 'clustered regularly interspaced short palindromic repeats' (CRISPR) help doctors alter patient DNA sequences and modify gene functions to make fundamental corrections to genetic defects, and prevent genetically prevalent diseases. This offers new hope for people who suffer from diabetes, cirrhosis and cancer, and are at risk of heart failure.
Another breakthrough is the use of augmented and virtual realities, in treating Alzheimer's and dementia patients. Technology can be used to retrieve memories and offer patients a sense of nostalgia by helping them experience memories more vividly than thought possible.
The future of healthcare is limitless but proper digitalisation requires collaboration among the medical, technological, business and research fraternities. The International Conference on Digital Health in Paris this month is expected to spur conversation on collaboration among stakeholders of the global healthcare ecosystem.
A new era is dawning and it may not be profitable for all – at least not in traditional business models. Standards are required, quality assurance is the key and investment in research is the name of the game. Digitalised healthcare will revolutionise how patients are treated and certain occupations will die a natural death or transform.
Enabling a truly digitalised global healthcare system is a daunting task but the end result is inexplicably mind-blowing. Human survival depends on it.
The future of healthcare is limitless but proper digitalisation requires collaboration