DANKOTUWA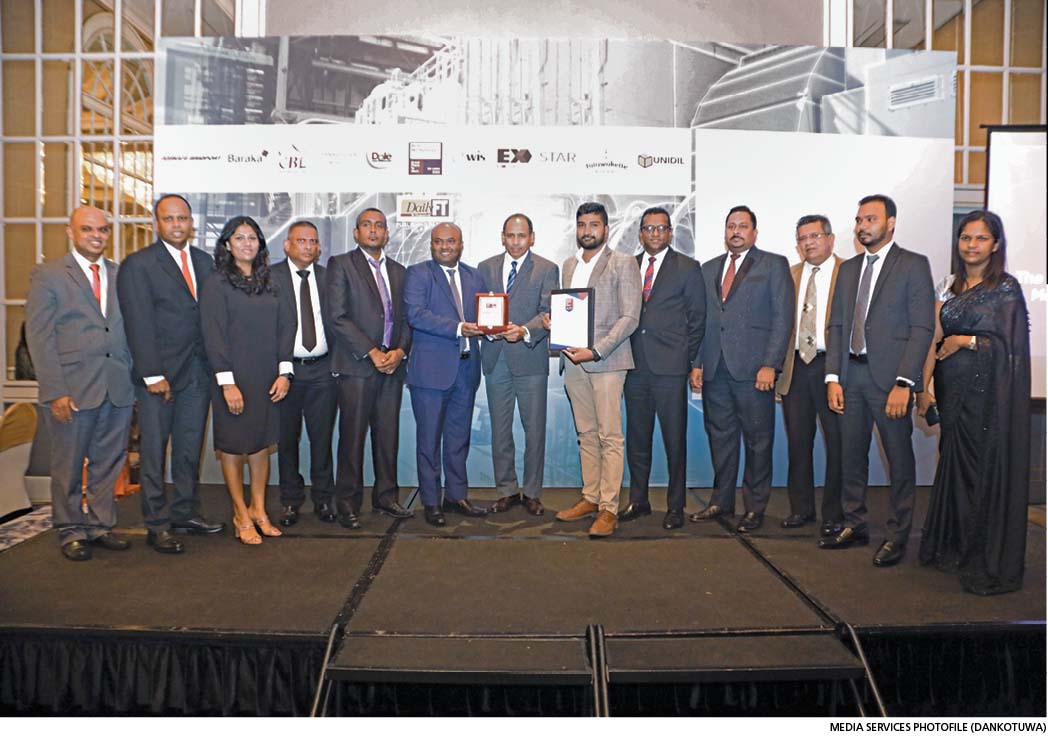 Q: How can a great workplace culture contribute to organisational performance?
A: A great workplace is where employees are respected and treated equally throughout the entire company. We maintain an open-door policy, as well as an open mind to encourage creativity and accept every thought and idea that's generated by them. This facilitates diversity and inclusivity, which are key strengths of our organisation.
When a culture of togetherness and ownership is created, collectivism prioritises group cohesion over individualism. Since Dankotuwa has a well-established corporate culture that's been in place for a while, we have experienced the benefits and ripple effects it has on organisational performance in terms of sales, profitability and innovation.
Fine craftsmanship, unparalleled elegance and superior whiteness with a sense of pristine beauty are the signature qualities of Dankotuwa porcelain products. The factory, which is located in Dankotuwa has a production capacity of 400,000 pieces a month. In Sri Lanka, these products are available to local customers through our showrooms, an active network of over 250 dealers and modern trade channels.
Dankotuwa is also the preferred porcelain brand that's used by many leading establishments in the country's HORECA and corporate sector. Since it is a leading exporter, its products are available in 50 countries around the world.
Q: How has the role of employees evolved in the recent past?
A: The pandemic has changed the landscape of the working environment for all of us, irrespective of the industry. Due to the difficulties at that time, manufacturing companies didn't have the liberty of operating as usual. Yet, you can't suspend all your operations due to supply commitments. It was indeed a complex task to bridge this gap and find strategies to work around these challe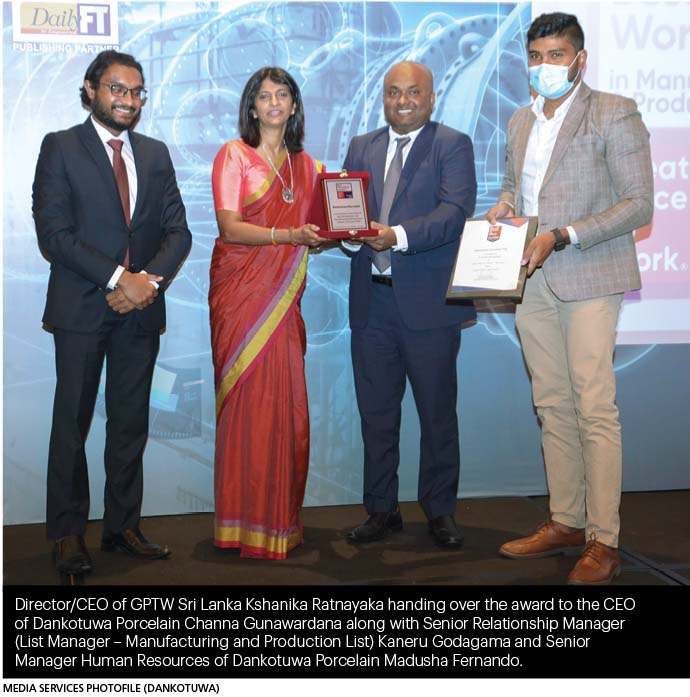 nges.
Our team appreciated the efforts made by the organisation and their gratitude was portrayed through their commitment during trying times, which enabled the business to operate continuously. Thanks to their unwavering loyalty and commitment, we didn't shut down even for a single day other than when an islandwide curfew was in force.
Employees play a key role in the organisation's continuous improvement and we have a culture that encourages workers to voice their thoughts and opinions. While it motivates them to contribute better, it also facilitates an innovative mindset. Dankotuwa Steam Inhalers, which was launched during the pandemic is one such unique idea that helped thousands of patients recover from COVID-19.
Q: What makes Dankotuwa a great workplace?
A: A subsidiary of Ambeon Holdings, Dankotuwa Porcelain is a world renowned porcelain tableware manufacturer with a proud history of 37 years. Performing exceptionally well in the export market, it's one of the top three porcelain manufacturers in the country. Dankotuwa has a strong presence in the Middle East, Australia, Europe, Africa and the US.
Employees are the backbone and cornerstone of Dankotuwa especially since the ceramic sector is heavily dependent on human skills. Therefore, workers' contributions and their value addition are considered extremely worthwhile by the company.
Over 25 percent of the organisation's workforce of 700 employees has completed 30 years of service in the company. That loyalty itself is a heartening testimony to what a great workplace Dankotuwa Porcelain is.
Q: With regard to the distribution of power within the organisational structure, what does collective leadership mean to Dankotuwa?
A: The idea of collective leadership challenges the traditional organisational structure where individuals are the foundation of leadership. As for Dankotuwa, it was a concept introduced during the period under review, which enabled all employees to identify their true potential and showcase their best performance within an unfavourable macro environment.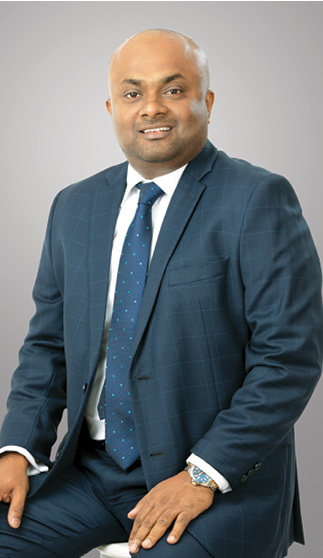 The concept involved implementing six cross functional team members who were responsible for providing leadership and each team was empowered for a period of two months. By offering equal partnerships, openness, transparency and collaboration – accountability and empowerment were seen at all levels. Therefore, for the period of a year, the company was able to work with collective leadership and record an impressive performance.
Q: How important is employee engagement in the context of nurturing a great workplace culture?
A: An engaged workforce is always willing to progress beyond the status quo by actively participating and attempting to improve themselves and the organisation. Whether it's an individual, a department or a trade union, it's important that the top management encourages active participation and engagement, and ensures that their voices are heard at all times.
This two-way conversation has also given us the opportunity to share insights and educate them on matters pertaining to the company. For example, if an order is not profitable, if a channel is not doing well or if the wastage of a particular product is too high, we would communicate that to the relevant departments and work together to come up with a solution.
Our culture has worked in favour of the organisation and employees. And it is this cohesive culture and extent of engagement that continues to propel Dankotuwa as a company and group towards the next tier of growth.
– Compiled by Isanka Perera