JANASHAKTHI INSURANCE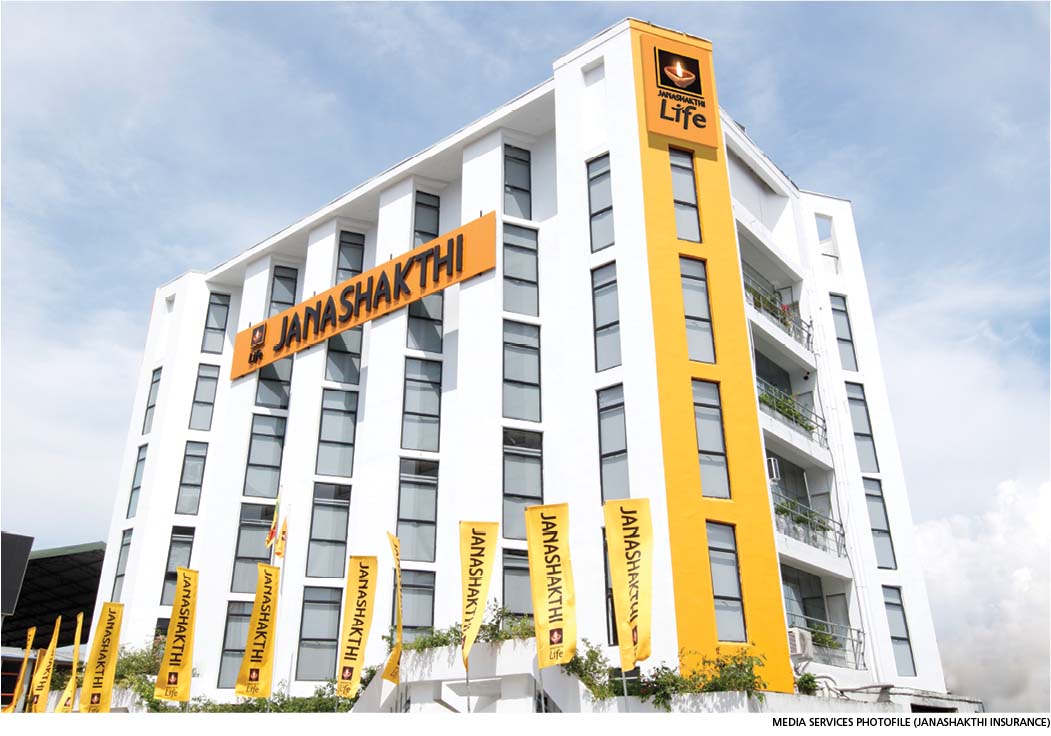 Q: What is Janashakthi Life's strategy for sustained growth?
A: Direction for growth at Janashakthi Life is focussed on differentiation in keeping with the emerging needs of consumers and delivering differentiated products for identified customer segments.
Further, the organisation also serves key markets and customer segments after identifying potential size and relative returns, which the respective markets are capable of providing. These growth-centric winning initiatives resulted in record-breaking business growth for Janashakthi Life in 2021, which in turn boosted the company's financial performance.
Q: Can you share some of the key financial highlights?
A: Janashakthi Life's first year premiums increased to Rs. 3.4 billion and its Gross Written Premium (GWP) rose by 43 percent to Rs. 5.46 billion in 2020. Profit before tax for the year under review was Rs. 1.18 billion, which was up by 16 percent from 2020.
Increasing GWP and cost savings helped the company increase its profit after tax by 15 percent in 2021 to Rs. 876 million.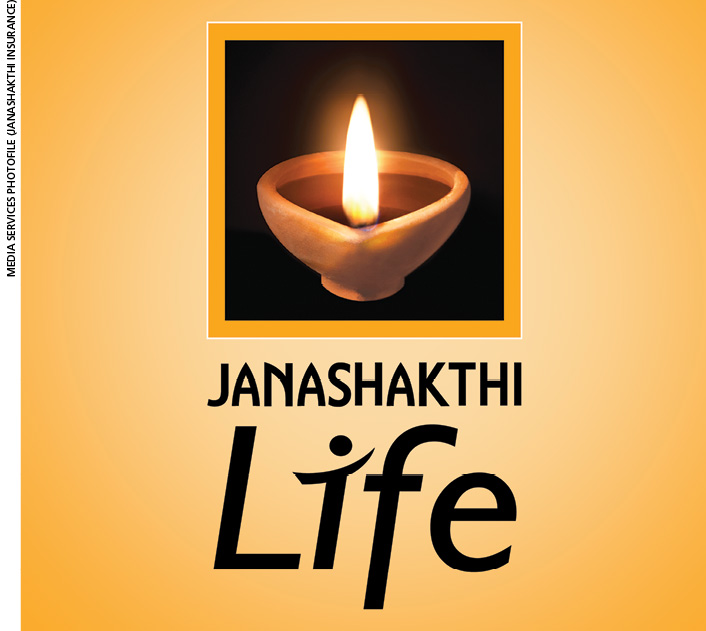 The balance sheet also strengthened in the year under review with total assets growing by six percent to Rs. 25.7 billion at the end of December 2021 and the Life Fund growing by six percent reaching Rs. 13.5 billion. Janashakthi Life successfully continues to create entity value for the organisation from an actuarial perspective as well, creating an embedded value of Rs. 12.3 billion compared to Rs. 11.8 billion in 2020.
Q: What does the Capital Adequacy Ratio (CAR) of Janashakthi Life say about its financial performance for 2021?
A: In 2021, our shareholders' equity was at Rs. 12.86 billion while the regulatory capital adequacy ratio was 387 percent – three times the regulator's minimum CAR of 120 percent.
This is an extremely strong position that depicts the financial stability and strength of an insurance company.
Furthermore, since the lion's share of our investment portfolio is invested in government securities, our assurance to policyholders and society is further strengthened.
Q: Can you tell us about the company being recently recognised by Brand Finance as one of the 10 Fastest Gro-wing Sri Lankan Brands?
A: We are extremely proud to have the Janashakthi Life brand ranked amongst the top 10 of Sri Lanka's fastest growing brands across all industries. It is also noteworthy that Janashakthi Life – with a rating of A+ and Brand Strength Index (BSI) score of 569 – is the only insurer to be recognised among the country's top 10 brands.
This accolade was awarded to us based on our record-breaking performance in 2021 where we earned a total income of over Rs. 7.2 billion with a growth of 14 percent over the previous year (Rs. 6.2 billion in 2020) and a commendable GWP growth of 43 percent over the corresponding period under review.
Innovation has been the key driver in achieving greater heights in 2021 together with very focussed and extremely competitive sales force deployment strategies. The ability to grow exponentially amidst unforeseen volatile economic conditions reflects the passion and commitment of the company in serving its customers with empathy and dedication.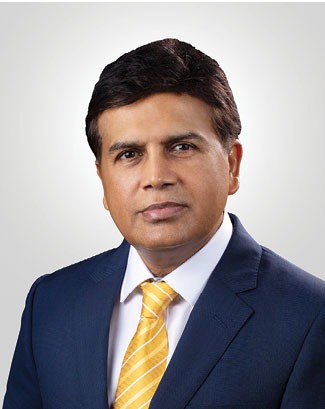 Q: What is Janashakthi Life's approach to pioneering innovation driven chan-ge in the life insurance sector?
A: Innovation has been the main driver for creating an exciting and engaging culture in our organisation. This passion for innovation integrates product strategy and new product development.
The establishment of an innovation-centric culture at Janashakthi Life fuels the company in finding and deploying new markets and market segments together with process reengineering using the latest state-of-the-art technological developments for customer onboarding, servicing, post-purchase behaviour management and engaging with all stakeholders in the organisation.
Q: Are there any product led innovations that have been introduced recently?
A: Against the backdrop of changing macroeconomic and social variables, Janashakthi Life has launched many products for Sri Lankan consumers to ensure they're fully satisfied in a challenging environment.
The Janashakthi Golden Bond provides unmatched 20 percent returns within a single year in addition to life insurance benefits. And Janashakthi Flexi Pay provides policyholders with long-term cover through short-term premium payment options.
Other significant milestones in product innovation include augmenting the health insurance portfolio with global reach and deploying COVID-19 coverage in our policy portfolio.
Q: What the outlook for Janashakthi Life going forward?
A: We are looking at revolutionising the insurance landscape in Sri Lanka by being the most innovative insurer in the country. Janashakthi Life will continue to augment the current range of products and solutions, reach unconquered market spaces, and lead the way with innovation and new technologies.
As we navigate the challenging economic landscape that's prevailing in the country, we will continue to play our part in uplifting the lives of our citizens. The company is geared to remaining resilient while continuing to provide solutions that cater to the evolving protection needs of Sri Lankans.
Telephone 2636636  |  Email insurance@janashakthi.com  |  Website www.janashakthi.com