UNIDIL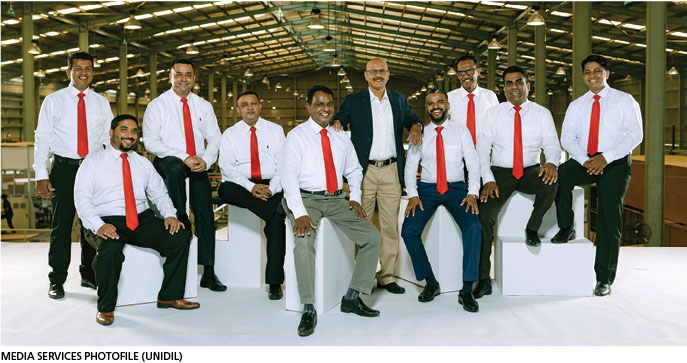 Q: One of Unidil's fundamental principles is that a satisfied workforce is an asset. Can you elaborate on this?
A: The satisfaction of the employees is a crucial component of every successful organisation. When workers are content with their jobs and the organisation as a whole, it only makes sense that they will put in their greatest effort to ensure the continued success of the business.
Q: In your opinion, what are the main components of a great workplace?
A: A great workplace will provide employees with financial recognition and ensure that individuals are valued for the work they do. Exercising fairness and equality will win the loyalty of workers.
Freedom of expression and space for progress are two qualities that should be fostered in a healthy work environment. For instance, we allow our staff to freely express their ideas and concepts. The workplace should demonstrate respect and be a place where anyone will feel secure and valued.
Q: How have workplaces and their cultures changed in the last two years in the wake of the pandemic?
A: The pandemic was a game changer and overnight many things that were normal became hazardous. Due to safety and security reasons, working from home became the norm. The workplace was not the same with workers who were physically distanced and masked.
While we were tried by the pandemic, we were also tested by the human spirit. With so much uncertainty in the air, the company decided to show employees that the management cared about them and assured them of job security, and paid attention to their needs.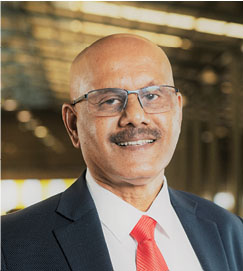 Q: What is the impact of new working norms on workplace culture?
A: The pandemic has rapidly changed the culture of the workplace. Nowadays, the majority of work may be completed without being physically present in the office. Therefore, work schedules are more accommodating with greater focus being placed on health and wellbeing. At Unidil, we invest in our employees and make sure that they are well taken care of.
Q: How can a great workplace culture contribute to organisational performance?
A: A competitive advantage allows us to thrive in a dynamic business environment in spite of the pandemic and the current economic crisis. There are 35 corrugated carton packaging companies in Sri Lanka. Therefore, a good product and on time delivery are imperative especially since our main customers are export businesses.
For example, tea companies and garment factories need to ship their products fast. Correspondingly, we need to ensure that our products are economical as low-priced packaging is essential to remain competitive – one of three strategies that we follow.
To make this happen, employee engagement is vital. Productivity gains translate into low production costs while efficiency leads to on time delivery. Without the support of our workers who react innovatively, it's not possible to optimise customer satisfaction. We need great people at the workplace to fulfil the objectives of the organisation.
Q: What is the role of senior management in promoting an open and engaging culture?
A: Senior managers must establish a culture where employees can openly discuss ideas and contribute to the company. Unidil Packaging has always been people-centric and interacts closely with its employees in various ways.
Our lean manufacturing systems, which include 5S, Kaizen, TQM, TPM and Quality Circle, foster innovation. We support open communication, an open-door policy and approachable management. Beyond establishing trust, this also helps create a stronger bond between workers and their supervisors, the CEO and the organisation as a whole.
– Compiled by Fazmina Imamudeen