CYBER CLASSROOMS
SMARTER DIGITALISATION?
Ruwandi Perera believes that a digital attitude is needed for e-learning
Regardless of whether it will see the light of day, Sri Lanka is supposedly striving to become an education hub for the region. Its drive towards digitalisation is considered encouraging with internet penetration in the island reaching 34 percent this year, according to Hootsuite.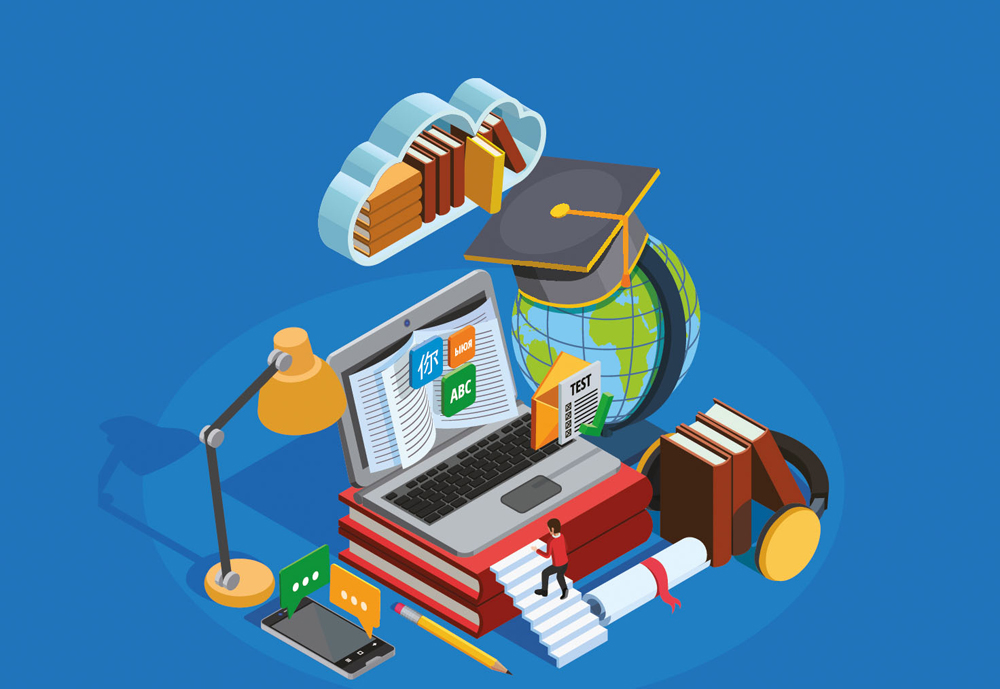 E-learning is growing rapidly in Sri Lanka with some educational establishments performing better than others. Students are moving away from books to screens and teachers are learning to impart knowledge in modern ways. Instead of having a traditional computer room, schools are shifting to offering students tablet PCs and laptops; and the number of devices in schools, universities and other educational institutions is on the rise.
No matter if education is being digitised or digitalised, it's important to think digital to learn digitally. For instance, a majority of local scholars treat computers merely as a means of accessing word and number processing programmes. It also goes without saying that students tend to use the internet excessively – specifically Wikipedia, which acts as a library that they can not only refer to but also copy and paste from!
In today's digital era, learning has been elevated beyond converting a textbook into a PDF file. Digital learning is about optimising resources to ensure that education is more accessible, engaging, streamlined, foolproof and tailor-made to suit the requirements of learners.
E-learning essentially refers to being able to learn at one's own pace and time. This means that students from across the globe can learn from the same teachers, exchange ideas in real time and submit assignments on one deadline. Classrooms can be located anywhere so long as there's an internet connection, and students and teachers are in control of how learning is achieved, rather than being controlled by the constraints of time and resources.
Many higher education institutions have jumped on the 'learning management systems' bandwagon but few actually use it by going beyond basic tasks such as uploading lecture notes and the submission of assignments. This is due to several reasons and unfortunately, many are not related to technology; they're built into our DNA.
Teachers are rarely provided training on how to digitalise curriculums rather than merely digitising them. For instance, many local teachers continue to believe in textbooks, hand corrected test papers and classroom based activities. Without being pro-digital themselves, it is difficult to instil a positive attitude to digital learning.
On the other hand, Sri Lankan students have long been accused of being passive learners. They're so 'well-behaved' that they don't question teachers and painfully digest whatever verbosity is shoved down their throats.
Digital learning also requires discipline to a much greater degree than is needed in physical classrooms. Self-study can sound deceivingly convenient but in fact, it requires immense focus, commitment and hard work.
Teaching students the fine art of referencing without plagiarising is essential when it comes to digital learning to ensure that it doesn't act as a tool to enable students to cheat but instead, functions as a platform to help them access a sea of resources. Knowing how to use search engines effectively and gather information from multiple sources – and acquiring the know-how to differentiate between useful material and irrelevant information – is vital.
Students are also not trained to engage in group work and synergistic discussions, which are essential for digitalised learning. Certainly, they get the job done but only gain a fraction of the knowledge they'd have garnered had they harvested the benefits of synergy instead of dominating the group or free riding.
These inbuilt issues, which have been swept under the carpet of traditional classroom based learning, are in fact the very issues that hinder effective digital learning. For digital learning to work, there needs to be creative inputs from teachers in terms of material, activities, delivery and assessments, as well as active engagement on the part of students through questioning, experimentation, discussion and self-learning.
Merely having faster computers, a super-speed internet connection and fully equipped computer labs will not necessarily help students gain from digitalised learning. Above all, offline training – perhaps in kindergarten or better still, at home – is needed to instil the right attitude and skills in students, to ensure that they're equipped and able to learn digitally.