SRI LANKANS OVERSEAS
BOUQUET FOR

THE TRAVEL SECTOR
Roshan Mendis is agog over Sri Lanka's travel sector outlook
Q: How do you perceive Sri Lanka today?
A: Sri Lanka is my home. It's where I was born, went to the 'school by the sea,' skinned my knees and learned to drive. It is also where my parents live. So for me, there's really no place like it anywhere else in the world.
From a professional perspective, I see the immense progress made by the country. Despite having faced major obstacles, I'm fascinated by how Sri Lanka has found its place in the region to become both a mainstream and niche travel destination that caters to all types of travellers.
Q: And how do your compatriots in the UK view Sri Lanka?
A: When I meet friends and colleagues who have visited Sri Lanka, they always talk about what an incredible time they've had.
They love the food, beaches, friendly people, rich cultural and historical experiences, cooling off in the hill country and so much more. This speaks volumes for the untapped potential Sri Lanka possesses in the context of tourism.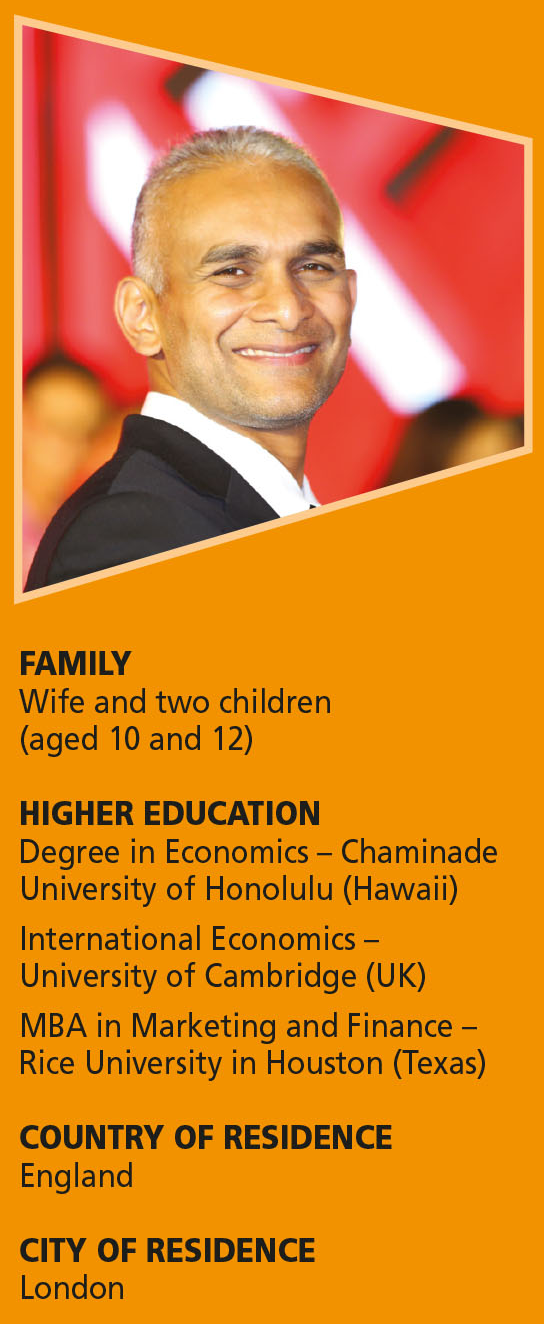 Q: What were your impressions of Sri Lanka on your last visit here and has it changed from the past?
A: Although I haven't lived in Sri Lanka for the last 23 years, I make it a point to visit regularly – I last visited with my family over the Easter holidays. I'm always amazed to see how the country changes from one trip to the next while maintaining its distinct sense of self.
I'm struck by the extent of development: apartments, hotels, cityscapes etc. More recently, I was impressed by the incredible variety of restaurants in Colombo. We don't eat out often when we're in Sri Lanka because we crave our parents' home cooked meals; but there seems to be a real culinary culture brewing.
But amid all this, one still sees a 'bicycle race' running through the streets and I wake up to find my children devouring kimbula bunis from the local bakery.
Q: From afar, how do you perceive news about Sri Lanka?
A: Working in the general travel sector, Sri Lanka is generating extensive content and creating tremendous visibility for itself in the media. Travel media outlets are constantly listing new hotel venues, tourist attractions, conference halls, cruise ship routes and restaurant openings.
Sri Lanka's tourism industry is developing at a healthy pace and the outlook is very promising.
Q: How do you view the brain drain and why isn't there a reversal of it, in your opinion?
A: Certainly, the war years exacerbated the brain drain with people leaving the country in search of opportunities, safety and peace. And while there may not be an actual reversal as yet, it seems as though Sri Lanka's rapidly evolving tourism industry is in fact experiencing such a trend.
Workers who left to work in the travel and hospitality sector are returning to Sri Lanka, armed with international training, knowledge and experience. This will be a great asset to the nation's tourism industry.
Meanwhile, a strong education system is needed to reverse the effects of the brain drain particularly in the tertiary sector. For bright young minds to remain in the country, students must be confident of receiving a world-class education in Sri Lankan universities without undue delay or disruption.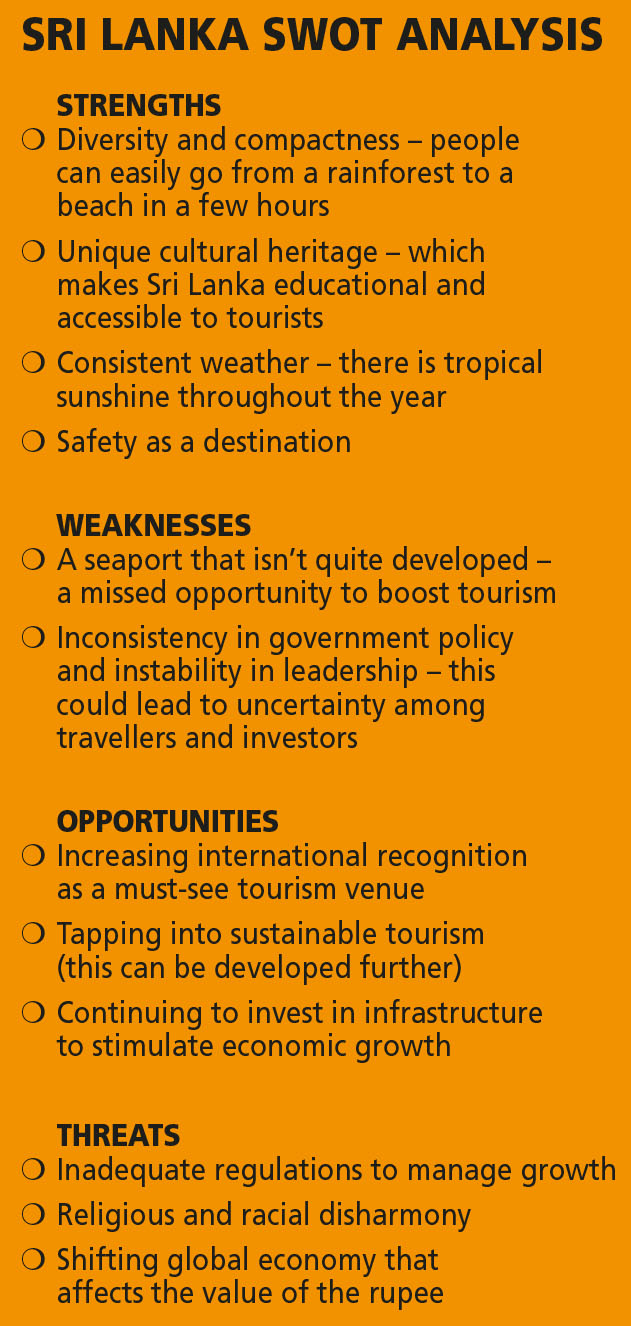 Q: So what should Sri Lanka focus on most in the coming decade, in your view?
A: I left the country long ago so it would be unfair for me to comment on what the focus should be.
However, I wish for Sri Lanka to experience sustained and solid leadership, as well as stable and transparent governance, and develop a macro-level plan – one that enables the country and its people to shine.
As with a business, having the right people on board to strategise and execute a macro-level plan is crucial – i.e. people with demonstrated knowledge, intellect, wisdom, experience, exposure, vision and integrity.
Q: And what are your hopes for the country in the next decade or so?
A: Since I live in London and plan to be at next year's ICC Cricket World Cup final, I'm really hoping to see Sri Lanka on the field on that day.
Nevertheless, I may not have the stomach for another loss in a World Cup final… but as with most Sri Lankan cricket fans, I'm ever hopeful!
More broadly speaking, I hope to see a fruition of the development efforts we see today and witness stability in the nation's leadership. I would like to see honest and capable people rising to the top, and leading the country forward to its best years yet.
– LMD