AITKEN SPENCE
RANK 8
NUMBER OF AWARDS 28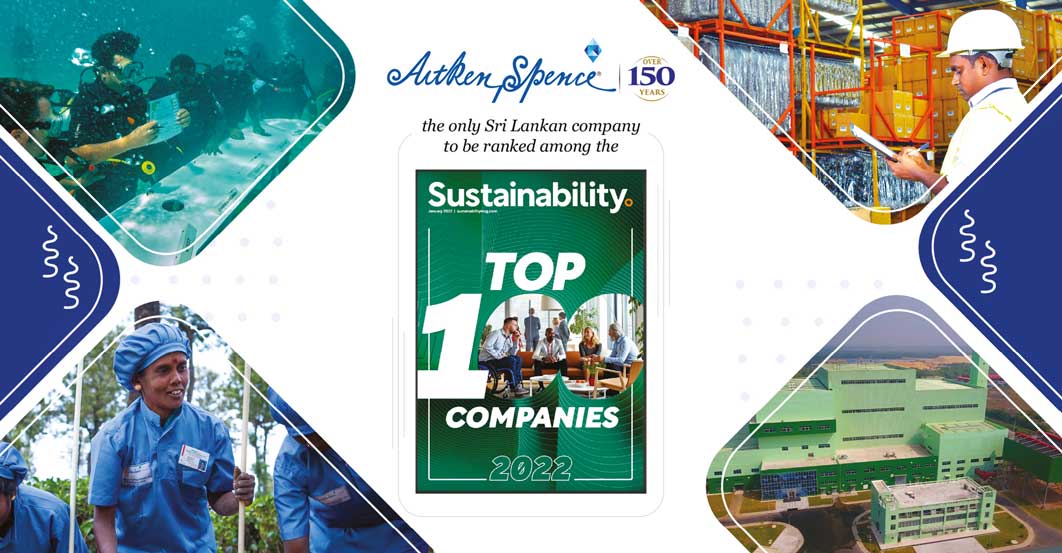 Q: How important are awards as a benchmark of success?
A: Our efforts are not solely targeted towards winning awards. However, we feel they sharpen our focus and provide valuable external perspectives. They are a means of monitoring and measurement, and also compel innovation.
It also brings us together to celebrate the efforts of our hardworking teams – a powerful validation of the work they have done as well as a reflection of how we're perceived.
Aitken Spence is the only company to have been ranked among the Top Ten Best Corporate Citizens of Sri Lanka by the Ceylon Chamber of Commerce for an unparalleled 16 consecutive years, which goes to show our consistent commitment to create sustainable value.
We have continually shared our performance at these awarding platforms and used their feedback to improve processes.
Q: How can awards serve to improve performance in the business arena?
A: Credible awards can certainly have a positive influence on improving performance in the business arena. They also help raise industry benchmarks by recognising best practices.
In today's world, where we see constant change and much uncertainty, adaptation is even more challenging for businesses.
Awards are a great monitoring tool and one of the best ways to drive innovation inside organisations, which would ultimately result in better and more sustainable products and services. This healthy competition is also conducive to making our markets more sustainable and provide better options for consumers.
 Q: In your view, how can awards impact companies in terms of recognition and brand awareness?
A: For Aitken Spence, it's important to be trusted in the different industries and markets it operates in as we have diverse operations in 16 businesses and eight countries. Awards are a great way to increase the confidence and trust of customers and other stakeholders.
Awards are also a great motivator for our employees as they recognise the hard work, commitment and progress they've made in spite of the many challenges we are facing together.
Moreover, for those seeking a career in a reputed organisation, it's another compelling reason to be part of a winning team that has been continuously recognised on several awarding platforms. All these factors combined contribute to elevating the brand.
When awards and rankings are at global level, this further strengthens brands to go beyond borders and also brings recognition to Sri Lanka.
Q: And how do you view the credibility that this recognition offers businesses?
A: The credibility of any awarding platform can be measured in several ways. We look at the awarding entity, and whether it is recognised by reputed organisations, institutions and awarding bodies.
Another relates to the procedures, standards or methodology followed to evaluate, rank and review companies' work – and where applicable, the respective judging panels and their expertise in specific fields relevant to an evaluation. We also consider feedback on how our performance can be improved.
It's extremely important that through these awarding platforms, there is constructive feedback for improvement and sharing success stories, as the purpose is to continuously raise the benchmark and help other companies as well.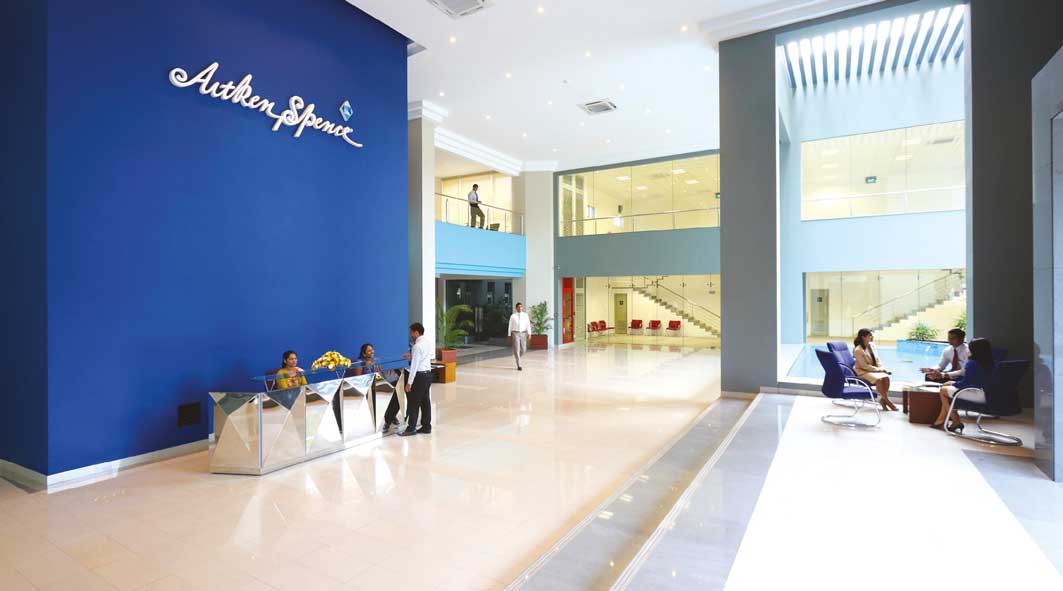 Q: Some of the key awards won by Aitken Spence in 2021 were for corporate sustainability. Can you elaborate on the recent recognition for the global ranking of Top 100 Companies in Sustainability 2022?
A: This is a matter of pride for Aitken Spence as well as the local private sector for illustrating leadership in sustainability.
We were the only Sri Lankan company to have been included in this ranking of global industry leaders such as Schneider Electric, Microsoft, Nissan, Lenovo, Novo Nordisk, Accenture, McKinsey & Company, PwC, Ernst & Young and KPMG to name a few.
This was an independent assessment carried out by Sustainability magazine, which is an established international publication.
At Aitken Spence, we manage the triple bottom line by controlling the fourth 'P' – the processes we use to run our operations.
This recognition is an appreciation of every single Spensonian who has passionately embraced the group's commitments to sustainability. It is their efforts coupled with the unwavering support of senior management that has put our sustainability strategy on the world map.
And it is what kept us going as we worked through some of the toughest times we've faced in the last couple of years without compromising on our commitments to sustainability.
SECTOR WINNER
DIVERSIFIED (1)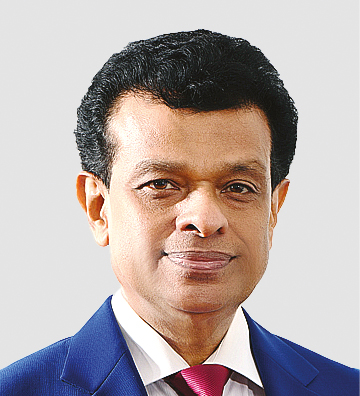 Dr. Parakrama Dissanayake
Deputy Chairman
Managing Director
Telephone 2308308 | Email info@aitkenspence.lk | Website www.aitkenspence.com