AITKEN SPENCE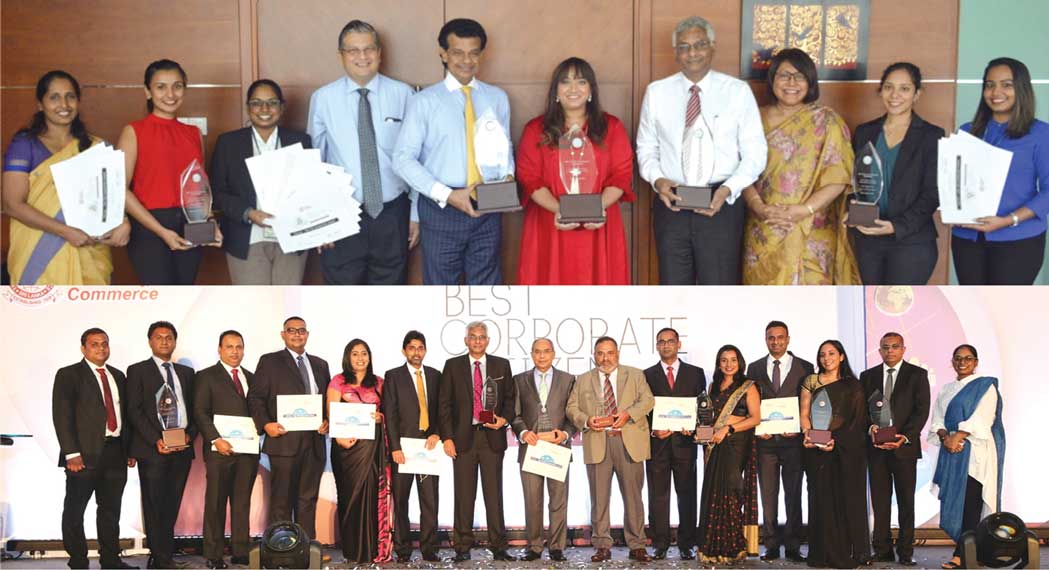 Q: What is Aitken Spence's view on being conferred numerous awards?
A: The recognition we receive on any platform is the result of many years of hard work and commitment from teams across the group. It isn't easy to develop a cohesive sustainability strategy that addresses the social, environmental and economic priorities of more than 16 different industries in eight geographies and a plethora of stakeholders.
This recognition tells us that we're on the right track and directs us towards what else we should be doing.
Aitken Spence was the most awarded at the Best Corporate Citizen Sustainability Award 2021, receiving 11 awards. It is the only corporate in Sri Lanka to have been ranked among the 'Top Ten Corporate Citizens' for 16 consecutive years.
This stands as testimony to the leadership team's support, and the group's approach to continuously learning and improving in its pursuit to set higher benchmarks for the corporate sustainability movement in Sri Lanka.
Q: In your opinion, why was the group able to secure the most awards?
A: Aitken Spence a pioneer in the local sustainability movement, having embraced global benchmarks in its sustainability strategy early on.
For example, the group has been a signatory to the UN Global Compact (UNGC) since 2002, and aligned corporate policies to meet its 10 principles in the areas of the environment, labour standards, human rights and anti-corruption a while ago.
Our nonfinancial performance reporting has been aligned to the Global Reporting Initiative (GRI) since 2007/08 and we've used it as a tool to identify where performance needs to be improved. We have been publicly reporting on the group's emissions (Scopes 1 and 2) since 2010/11.
Aitken Spence's sustainability journey is continuous and evolving, and we're learning as we progress. Our focus is less on short-term projects, and more on inclusive, long term and sustainable value creation.
Q: What does corporate sustainability mean for businesses?
A: Sustainability is about ensuring our ability to sustain businesses by proactively identifying and managing risks.
Any sustainability strategy should begin by identifying potential social, environmental and economic impacts, and working to enhance positive outcomes while controlling if not eliminating adverse ones. Protecting the environment is also a critical prerequisite for success.
Companies also need to be mindful of stakeholders' needs. Sustainable success is the outcome for those that achieve a sound balance between both while achieving economic profitability. In addition to people, planet and profit, we need to critically look at the fourth 'P' – i.e. processes.
Sustainability also requires purposeful leadership to enable the balance between social, environmental and economic priorities.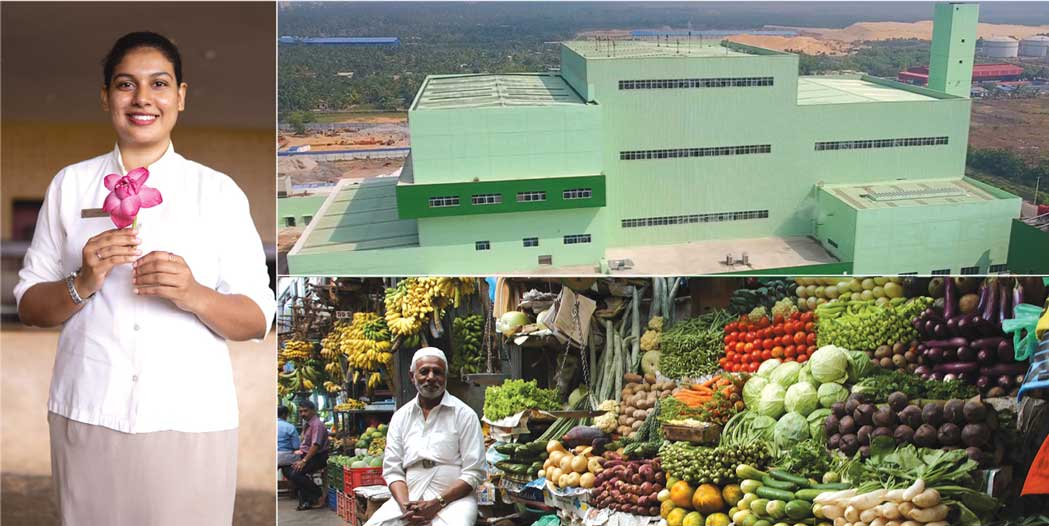 Q: How does the group identify environmental risks?
A: Aitken Spence proactively adopted a scientific approach to sustainability, exemplified by its own examples – viz. the iconic Heritance Kandalama story.
We combined the outcomes of in-house inspections, internal and external audits, and reviews with our experience, and fine-tuned findings with stakeholders' feedback. The most valuable feedback came from cross-functional teams representing multiple divisions to form subsidiary speci­fic sustainability teams.
Our voluntary endorsements such as the UNGC principles, International Integrated Reporting Council (IIRC) integrated reporting guidelines and GRI framework, as well as local and global development priorities like the Sustainable Development Goals (SDGs) and nationally determined contributions (NDCs) for Sri Lanka guide us.
To identify and prioritise areas we want to focus on, we consider the nature, scale and frequency of impacts; compliance requirements; the requirements of voluntary endorsements we commit to; the le­vel of potential risk; and key stakeholders' perceptions. Moreover, we use local and global benchmarks such as ISO standards to plan control measures.
Being a diversified conglomerate, Aitken Spence had to develop a unique solution as its diversity does not enable a one-size-fits-all solution. Our sustainability strategy and implementation framework provide direction to subsidiaries to plan actions based on their unique operational priorities.
Q: And how are sustainability concerns addressed?
A: Aitken Spence is one of the few entities in Sri Lanka that's truly international and diversified. As such, developing a sustaina­bility strategy that encompasses all our ope­rations' priorities is complex.
Identifying threats and potential disruptions to our businesses, and developing a replicable strategy across the group is extremely complicated because each industry is different.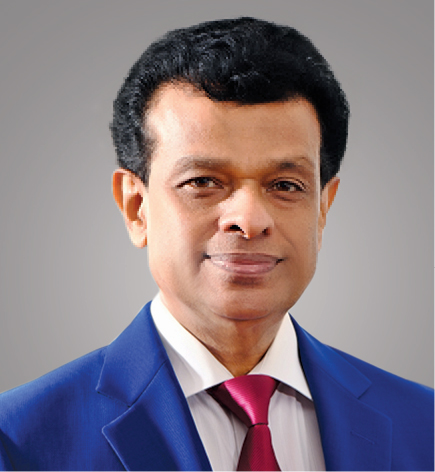 Therefore, each industry has its own SWOT and needs.
The group's sustainability strategy provides direction and guidance by focussing on a three-pronged mechanism.
Our integrated sustainability policy and implementation framework guides com­panies on essential action that is applicable across the group for impact identification and control; specific guidance is provided where we expect higher benchmarks to be maintained; and companies are encouraged to champion causes that are most relevant to them through exemplary action where we aim to create differentiation through our efforts.
Dr. Parakrama Dissanayake
Deputy Chairman
Managing Director
Telephone 2308308  |  Email info@aitkenspence.lk  |  Website www.aitkenspence.com