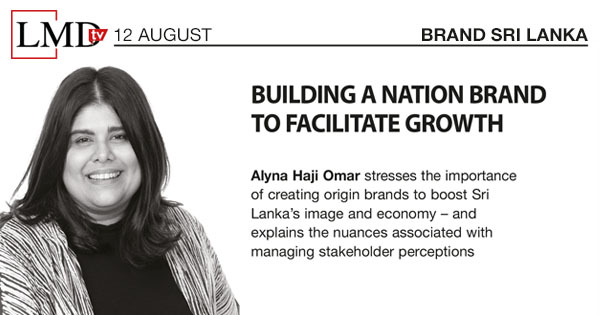 The So Sri Lanka campaign serves as an example of data led collaboration, according to the Chief Executive Officer of Wunderman Thompson Sri Lanka Alyna Haji Omar. And she stated that conceiving the project was about understanding how 'Brand Sri Lanka' could use it.
"It was created as an amplifier brand that was made for the digital ecosystem," she elaborated.
From Omar's perspective, one of the challenges in designing the campaign was helping people understand that the island's vibrant tourism industry "has been built on a certain set of fundamentals."
This entailed helping stakeholders in the journey of transforming the country's brand to one that was a unique descriptor to an amplifier in an effort to sell the concept of Sri Lanka – in terms of what it could be, and its potential and future.
She explained that this involved presenting the campaign to a wide variety of stakeholders including those within the tourism industry, the government and ambassadors to name a few.
"The entire idea was not merely to create a fun tag line for tourism but unlock economic value in our culture, the destination brand and so on; and to achieve this, multiple stakeholders must buy into it," she insisted.
This campaign also included the Wild Guides film, which went viral and was recently recognised at PRWeek and Campaign's Brand Film Awards in London. As this would be the first form of communication announcing the new identity of the destination brand, the film was designed to communicate that the Sri Lankan experience was not interchangeable with other island destinations or cultures, and comprised a suite of emotions and experiences.
The So Sri Lanka campaign was the product of a public-private partnership, which Omar viewed as a learning experience as the public sector is governed by a number of rules and regulations that must be navigated to implement projects.
Commenting on the idea that advertising concepts should boost a country's image in addition to brands that are being promoted, she pointed out that economic potential must be unlocked in the case of large national structures in industries such as tea, tourism or apparel.
Omar emphasised that "when discussing origin brands – such as 'Made in Sri Lanka,' 'Conceptualised in Sri Lanka' or 'Ideated in Sri Lanka' – we must understand their essence so that value is built in, which needs organised strategies and communication."
"But when it comes to brands in our daily lives, it is important that we do not fall into a pseudo-nationalistic sense with a one-dimensional view of the country's identity or what it means to be Sri Lankan," she cautioned. An example she offered pertains to the communication of value systems such as what it means to be a woman in Sri Lanka or the voice of female empowerment, and equal pay or equality in marriage.
Omar continued: "While we may think the 'friendly Sri Lankan' is an identity for us, this is also true for the Thai, Singaporean and Indian populations – so we must question what we mean when referring to Sri Lankan hospitality or innovation."
"These value systems form what we're building towards so that we can contribute to the national identity while understanding the different facets of what it means to be Sri Lankan," she remarked.
Moreover, Omar highlighted the challenges of PR for a country compared to a brand, noting that clients are not only the stakeholders of agencies such as Sri Lanka Tourism or the industry: "It includes everyone with opinions such as radio presenters, editors or regular people on the street, and stating that this is the country they love and their history, which you are sharing with the world."
In her concluding remarks, she explained: "It is important that we understand all of the 21 million stakeholders with opinions on how their country is depicted and promoted, which must be managed with how the idea of Sri Lanka has to be sold in a competitive marketplace."