WORKPLACE WELLNESS
HEALTH IS WEALTH    
Archana Law offers guidance on wellness in the workplace
As the line between work and life blurs, providing a robust suite of wellbeing programmes that are focussed on physical, mental, financial and spiritual health is becoming a corporate responsibility. It is also a strategy to drive employee productivity, engagement and retention.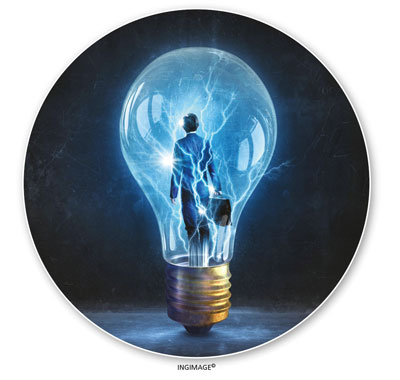 Even as more organisations invest heavily in this area, a study by McKinsey reveals that there is often a huge gap between what companies are offering, and what employees value and expect.
It's rare these days to find employers who don't profess to have their employees' wellbeing at heart. Most will offer a range of policies and interventions designed to support workers in their careers, physical and mental health, and other factors that underpin general wellbeing.
Large organisations are also rethinking their rewards and development programmes to include some version of holistic end-to-end wellbeing programmes, which are now both the responsibility of good corporate citizenship and a key element of an enterprise's talent strategy.
This investment responds to the needs of workers, companies and corporate leaders, and is being addressed by a growing number of wellbeing resources and tools. Here are some pointers.
WHY WELLNESS? The cynic might regard such policies as window dressing, which can be sustained in good times but should be among the first things to cut if push comes to shove. Is such an attitude wise?
The Global Human Capital Trends report by Deloitte suggests that doing so would be a huge mistake and underlines the importance of wellbeing initiatives that organisations offer their employees.
OTHER STRESSES The relentless pace of business and technology adds to work pressure. While the issue of highly stressed workers is not new, digital business and 24/7 work routines mean that more than 40 percent of all workers face high levels of stress in their jobs, which affects their productivity, health, and family life and stability.
Contract employees have inflexible schedules, white-collar workers complain of an endless stream of emails and messages that make it impossible to disconnect from their jobs, and many are working longer hours and taking fewer vacations than ever.
The picture looks bleak and a majority of millennials in 19 out of 30 countries report that they don't expect to be happier than their parents, according to the Deloitte survey. And interestingly, many wellbeing offerings highlight the huge gap between supply and demand.
For instance, even though only 50 percent of organisations offer flexitime, 86 percent of employees want it. While telecommuting is desired by 70 percent of staffers, it's only offered by 28 percent of companies. Mental health support is wanted by 60 percent of employees but provided by a paltry 21 percent of workplaces. And backup daycare is needed by 53 percent of working people although only eight in 100 organisations have such a facility.
EARLY FINDINGS Italian physician Bernardino Ramazzini (1633-1714) was probably one of the first to write about the effects of work exposure (occupational diseases) on employees and the need to take preventive measures to help improve their wellbeing.
Welsh social reformer Robert Owen proposed a way to help protect the wellbeing of working people through his structured 'eight hours labour, eight hours recreation, eight hours rest' process. One of the first organisations to implement Owen's concept was the Ford Motor Company in 1914.
These notable milestones notwithstanding, workplace wellness was generally an afterthought and some companies offered interventions primarily focussed on alcoholism, as well as mental health issues. Johnson & Johnson's 'Live for Life' programme that commenced in 1979 was hailed as the prototype for large corporate wellness programmes.
After collecting information about individual activity levels and body fat measurements, the company offered support to control risk behaviour through weight control, nutrition and stress management. The American Journal of Environmental and Occupational Health also began featuring articles that looked at how workplace wellness programmes could reduce absenteeism and other costs related to illness, as well as how fitness centres could potentially attract top talent.
Over the past 15 years, workplace wellness programmes have taken off. At the same time, the digital wellbeing market is exploding too. More than US$ 2 billion in venture capital has been invested in this area over the last two years alone, creating a flood of online videos, apps and tools to help assess, monitor and improve all aspects of health.
As the definition of wellbeing expands, organisations now see it not only as an employee benefit or responsibility but also a business performance strategy.