TTS HOLDINGS
FINDING TRUE HAPPINESS
Nishan Rajakaruna is driven to inspire Sri Lanka's youth to find lasting success, happiness and peace!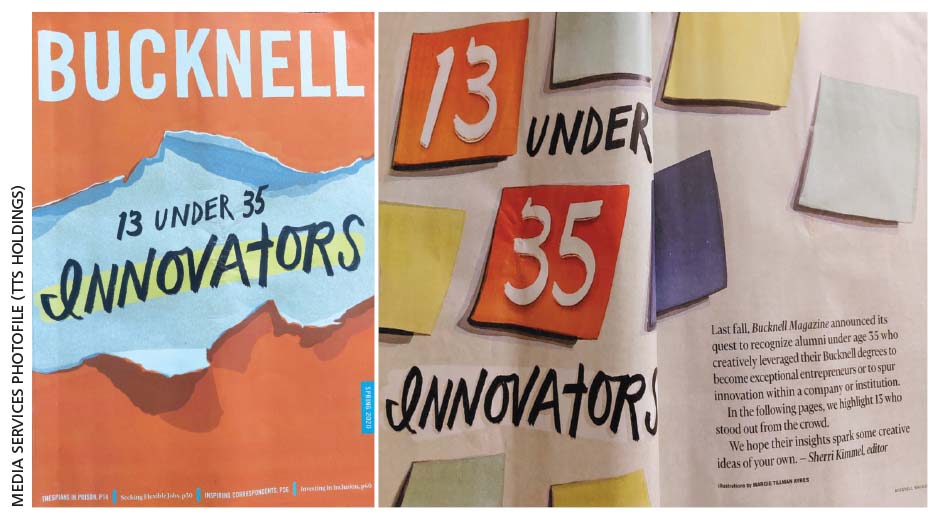 A young entrepreneur and the first Sri Lankan to be featured by Bucknell University (one of the top 100 universities in the US – ranked #88 by Forbes in 2021) in its magazine, Nishan Rajakaruna is a global citizen with a love for anything local.
Having visited 15 countries and experienced 119 resorts, he retired at 30 with a self-made net worth of Rs. 100 million. Today, Rajakaruna prioritises living a spiritually rich life, pursuing true happiness beyond the material world.
Having given up a career in chemical engineering in the US and returning to Sri Lanka following the 2007/08 financial crisis, he single-handedly launched his travel agency Total Travel Solution when he was 25.
Guided by his mantra of doing the basics right without being overly ambitious, Rajakaruna has successfully diversified his company into five world-class brands: Romanticize, Total Realtor Solution, Total Photography Solution, Total Rental Solution and his personal favourite Coach Carter.
"I have always been passionate about success coaching and was inspired to coach Sri Lanka's younger generation to be successful; it is the only way for our country to be efficacious," he avers.
The Coach Carter Curriculum encompasses a holistic approach to success from multiple angles including health, wealth and spirituality. One of Rajakaruna's (a.k.a. Coach Carter) main goals is to change mindsets. "Three main limitations inhibit Sri Lankan youth – ego, limited savings and a lack of openness to learning," he notes.
Inspired by the American author, coach, speaker and philanthropist Tony Robbins, Rajakaruna is coached by entrepreneur and investor Dean Graziosi, who is renowned as one of the top success coaches in the world.
"I'm a coach but I still need a coach," Rajakaruna discloses, and he continues: "It is important to remember that there will always be someone better than me – developing this level of humbleness and openness to learning is key to becoming successful – and more importantly, remaining successful."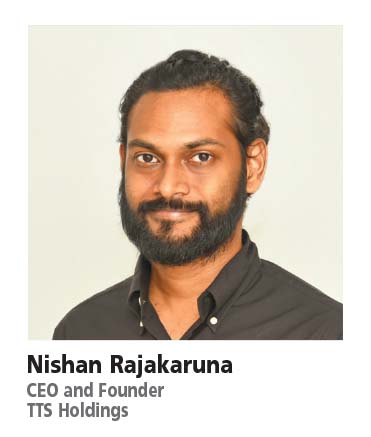 Spirituality is a vital component of the Coach Carter Curriculum. Rajakaruna remarks: "To be successful, you have to connect to the universe, be good-hearted and do charity. You need to understand how the law of attraction works, how to use it without exploiting it, and gain success, happiness and abundance. Spirituality is a key topic in my sessions, along with meditation to optimise mental and physical health – and feel energised, happy and peaceful."
Rajakaruna often offers pro bono services to students who can't afford them. "I reached my financial target by 30; and Coach Carter is something I do for personal happiness, not money," he explains.
While the course spans 10 weeks, Rajakaruna's relationship with his students – both local and international – lasts a lifetime. "I am with them for the rest of their lives as a friend offering guidance when they need it with no strings attached," he assures.
Having coached over 100 students – some of whom have shared impactful reviews on the Coach Carter Facebook page – he aims to reach 1,000 students by the end of this year.
Concluding with his own inspiration for the Coach Carter brand, Rajakaruna elaborates: "When I started my entrepreneurial journey, I didn't have a success coach; but I wish I did because then this journey that took me 10 years would have taken me half the time."
And he states with determination: "I want to prevent our youngsters from making the same mistakes I made by sharing my secrets of success with them so they can go from zero to the top faster than I did. My success course will show them how to be humble while balancing their health, wealth and spirituality, to become truly successful entrepreneurs, individuals and human beings!"
– Compiled by Ruwandi Perera
INTERVIEWEE DETAILS
Nishan Rajakaruna
CEO and Founder
TTS Holdings
COMPANY DETAILS