TRINCOMALEE TO BECOME A HUB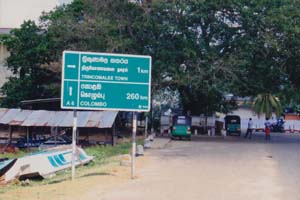 Trincomalee is to be remodelled as a hub for tourism, exports and logistics, to become Sri Lanka's 'Eastern Gateway.'
Planned by Singaporean firm Surbana Jurong, the master plan looks to achieve a 'B.L.U.E. (biodiversity, liveability, uniqueness, economy) urbanism' approach to protect the region's biodiversity and enhance its liveability, while retaining its uniqueness and strengthening Trincomalee's economy.
In addition, the plan aims to seamlessly integrate strategies and proposals from three key aspects related to land use, transportation and infrastructure.
With this plan, Trincomalee is to become an eastern export hub by creating a clean industrial ecosystem, as well as an eastern tourism hub due to increased regional connectivity through the Colombo-Trincomalee Economic Corridor and proposed international airport in Hingurakgoda.