TOURISM PROSPECTS
Compiled by Yamini Sequeira
 THE TRAVEL REVOLUTION
Sarabjeet Singh urges the local tourism industry to relate to the times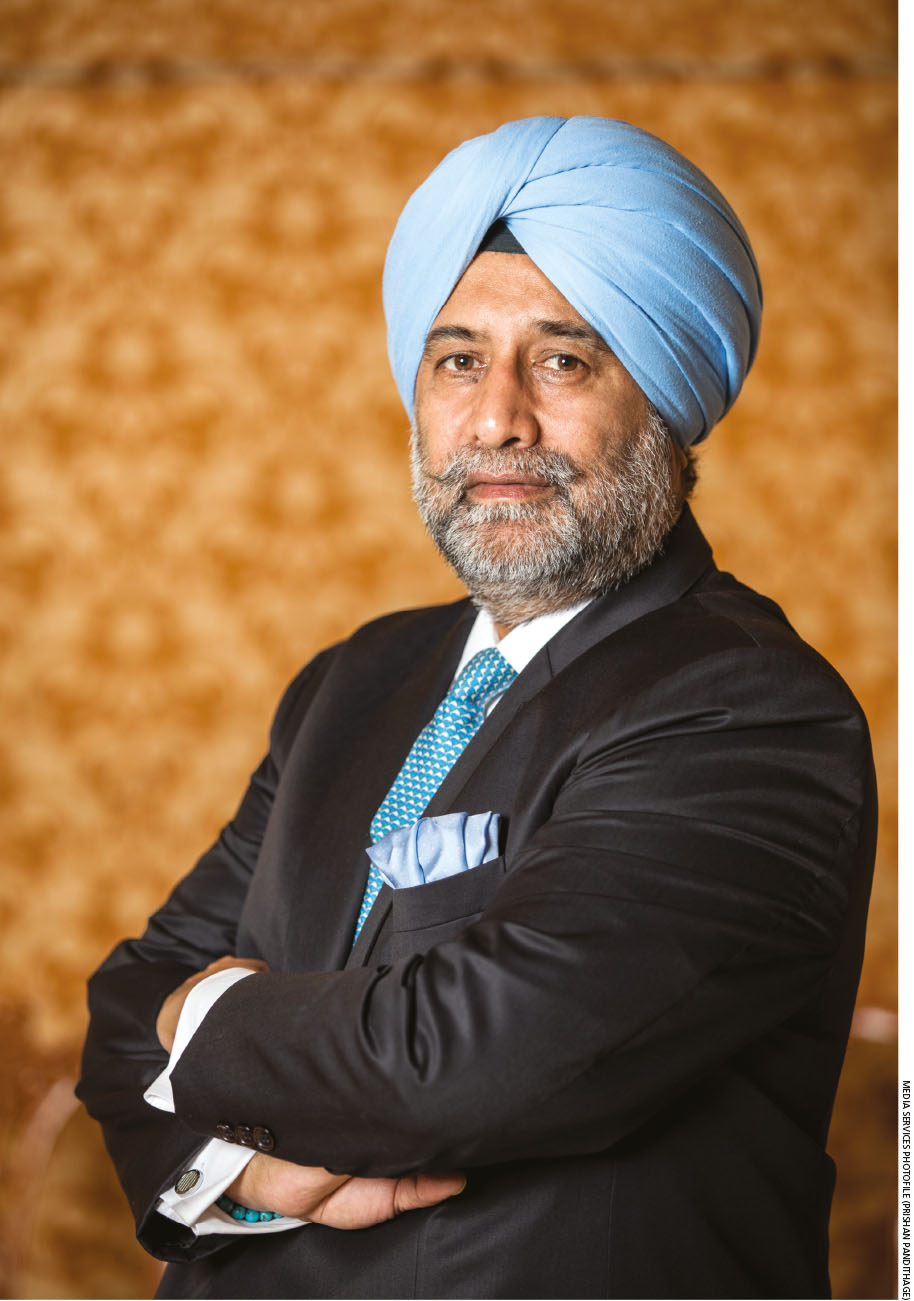 Commenting on how he perceives Sri Lanka's hospitality sector to be positioned in comparison to projections for its growth a year or so ago, the Area Director – Sri Lanka & Maldives and General Manager – Taj Samudra Hotel Sarabjeet Singh states: "Year 2017 was one of investments for the hotel trade in general. Many hotels opened during the year especially in Colombo, taking offerings in the city to a new level."
"However, 2017 was also a challenging year for business overall. The number of tourist arrivals grew by a mere two percent as against 2016, which was due to the challenging situation faced by the industry. But despite this, the industry displayed resilience by growing, albeit marginally. I am sure that 2018 will bring better growth as a sharper focus is being honed by the Ministry of Tourism," he adds.
Assessing business generated from major markets, Singh notes that "the key focus markets for Sri Lanka are India, China and Europe. The Indian market has really grown month on month and sustained tourism in Sri Lanka. Although it experienced a dip, the Chinese market has remained largely steady while Europe has witnessed a resurgence, which is heartening."
Spain is set to replace the US as the world's second most popular tourism destination while France has retained the top spot, the UN World Tourism Organization (UNWTO) says. International tourism to America shrank during the early months of the new presidency, according to the US International Trade Administration.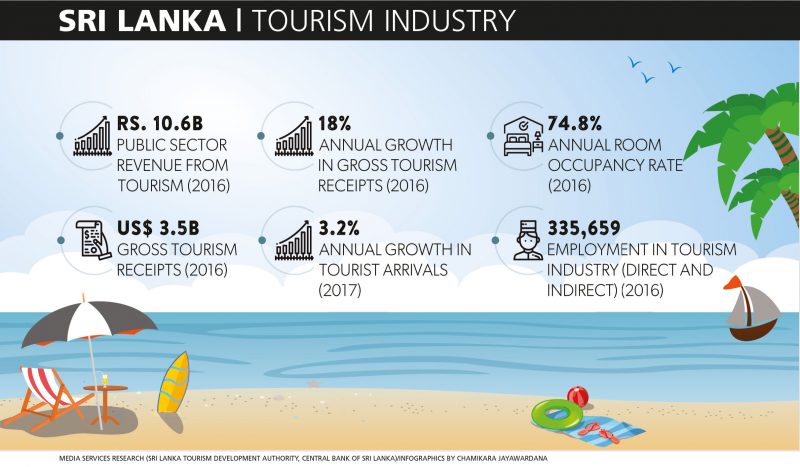 CITY HOTELS Expressing his views on the performance of city hotels in Colombo in comparison to resorts across the island, Singh feels that they have done very well in comparison to their peripheral counterparts. "However, if we compare this to their performance in the previous year, then it isn't good as business has declined," he notes.
Overall, Singh forecasts a rise in the number of city tourists with more room nights, adding that "casinos are a major draw for tourists as is shopping. In addition, Colombo is a preferred stopover for tourists en route to beach or cultural destinations in the island."

COMPETITION While encouraging tourists to spend more time in Colombo by enhancing leisure activities in the commercial capital, Singh believes that it is imperative to first examine competing markets and segments.
"The markets we are competing with are Thailand, Singapore and Dubai, and the segments we're up against are leisure, as well as meetings, incentives, conferencing and exhibitions (MICE). And the two basic offerings we need to satisfy these categories are world-class entertainment and shopping," he asserts. Singh rejects the notion that city hotels have overpriced themselves. He remarks: "I feel we are evenly priced and affordable, and offer value for money!"
Although some tourists complain that Thailand and Malaysia are cheaper than Sri Lanka when it comes to room rates, he contends that this depends on the category of rooms one is looking at. Singh avers that "similar or cheaper rates are also available in Sri Lanka."
Taj Samudra Hotel's GM affirms: "I feel that Colombo has great potential in the leisure segment – we observe this whenever large groups visit the city. There are so many heritage sites to visit; and the splendour of the city's architecture and its many colonial buildings are impressive."
GROWTH Considering the influx of new hotel chains, how does Singh view the dearth of trained and skilled staff in the hospitality sector as well as the impact of this on existing hotels?
According to him, individual hotels are working to attract youth by extending formal training and the promise of a job on completion of such programmes.
In this regard, he reveals that "the Taj Group in Sri Lanka had foreseen this situation and took the initiative to recruit graduates from inland universities last year to train them in the hotel trade. This enabled us to induct and train students from a non-hospitality background in a gender sensitive manner. They're absorbed into hotel cadre after a fixed training period and assured of employment."
In the meantime, the tourism authorities have unveiled a social media plan to project Sri Lanka as a tourist destination on the world platform and Singh is confident that this strategy will yield results in the short as well as long terms. "Indeed, the way forward is digital marketing and social media. The tourism authority is finally taking this route and it will not be long before the sector starts reaping the benefits," he opines.
Singh elaborates: "In addition, we also need to recognise the requirements of today's travellers. The travellers of yesterday wanted to visit the Cultural Triangle and tea estates. But is this what today's millennials want to do? Or do they want to go on adventure trails, off-road, camping, surfing and so on?"
"Today, there are many 'women only' tour groups. They have unique needs that we need to understand and address. Sri Lanka is one of the safest destinations in the world to travel to and we should cash in on this fact. It's now or never!" he exclaims.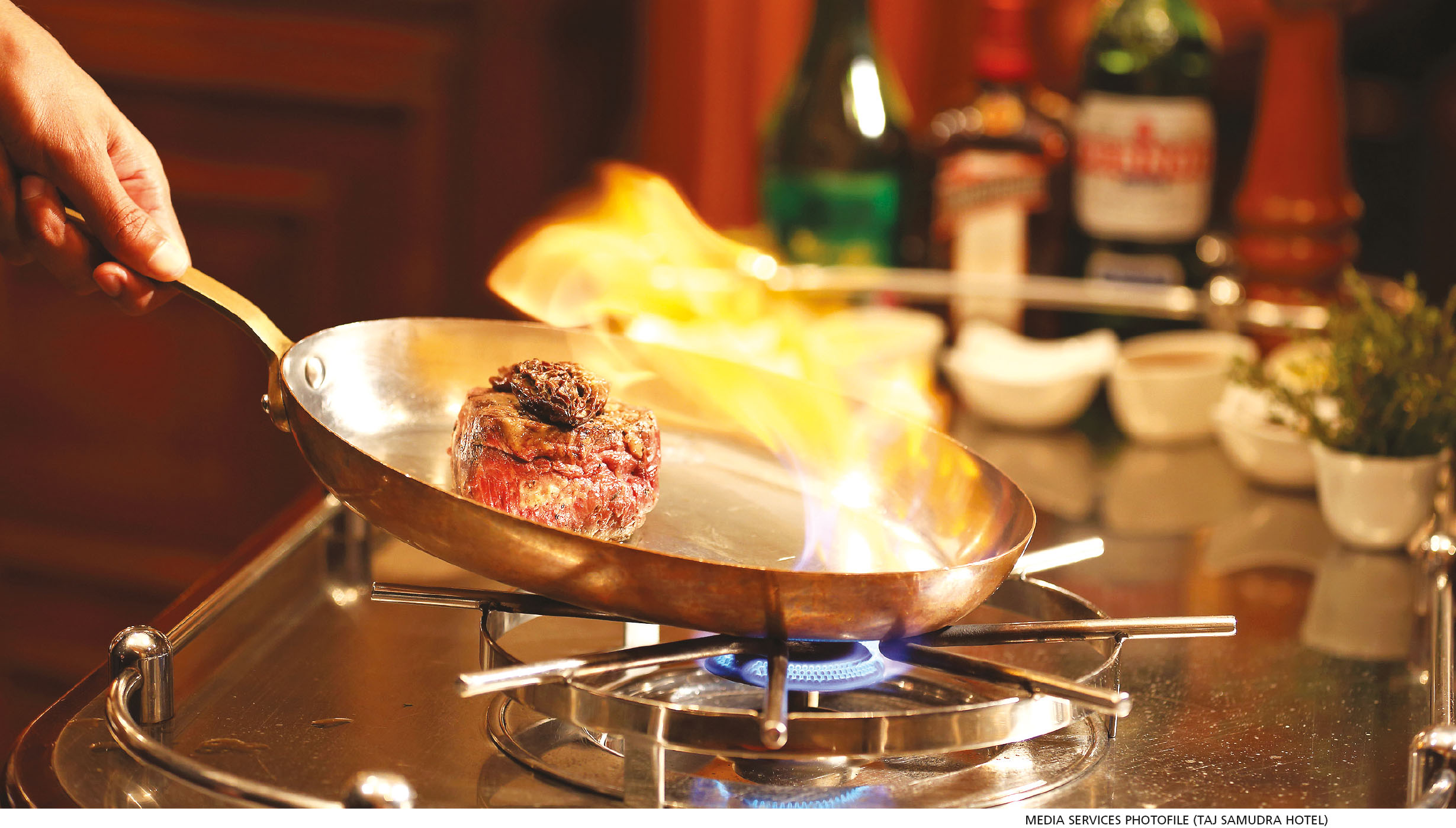 TRENDS The Travel Trends Report predicted the following as key trend-setters for global tourism in 2017: millennials, solo female tourists, responsible tourism, food tourism, active and adventure trips, mobile photography, and business and leisure travel. How many of these segments are Sri Lankan operators geared to cater to?
To this end, the performance of a competing market provides a clue: international tourist arrivals in Thailand rose by 8.8 percent last year to a record 35.4 million, which is the equivalent of the country's population! Chinese tourists remained the chief contributor to Thai tourism with more than 9.8 million visitors in 2017.
The number of Chinese tourists has risen by 12 percent and there's an increase of over 15 percent in terms of their spending compared to the corresponding period in 2016.
A Thai think tank predicts that the tourism industry this year will be driven externally by an international trend that links ICT with the hospitality business. It follows therefore, that if only Sri Lanka could lure a fraction of these Chinese visitors to touch down on its shores, the benefits will flow like never before.
The interviewee is the Area Director – Sri Lanka & Maldives and General Manager – Taj Samudra Hotel