TOURISM INDUSTRY

AN EYE ON SPENDING POWER
Nirmalan Nagendra focusses on high spenders to revive tourist inflows
Compiled by Yamini Sequeira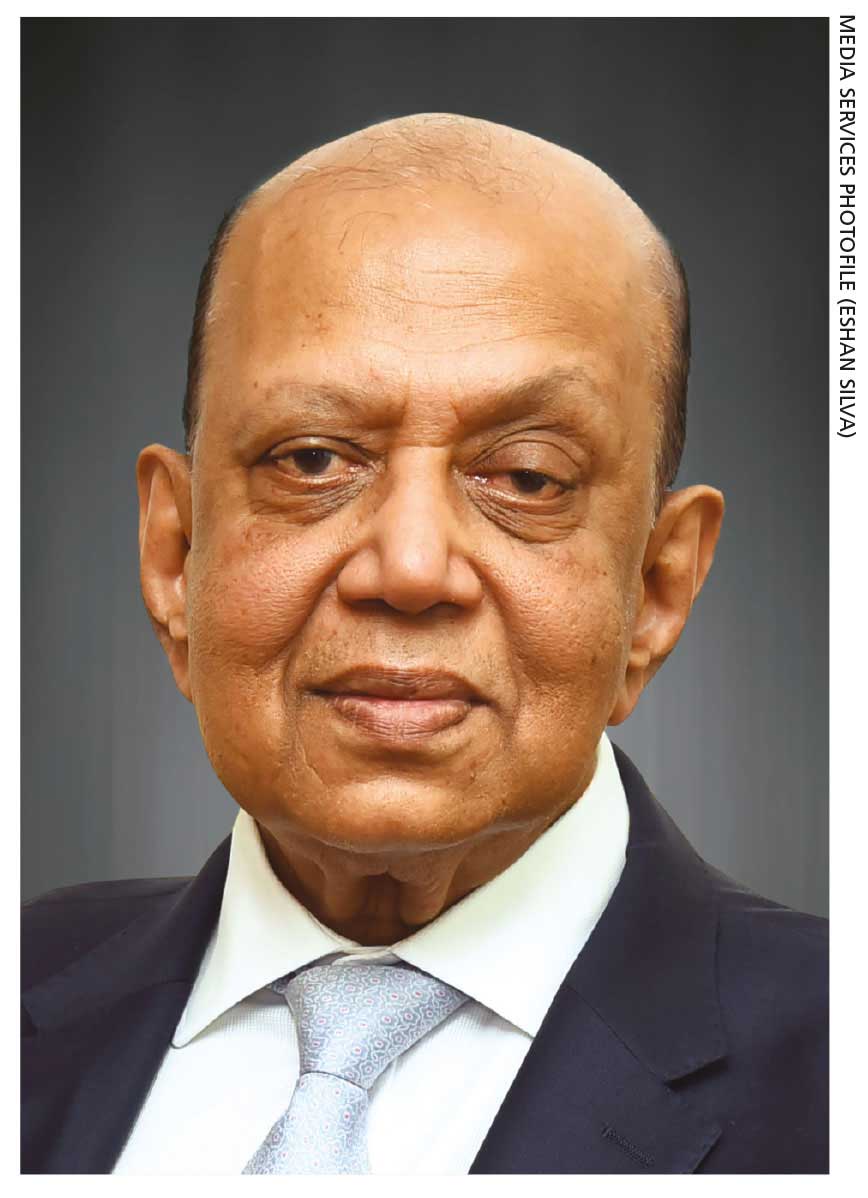 Q: What would be your top three strategies to revive Sri Lanka's tourism industry in late 2021 and beyond?
A: The main strategy would be to introduce direct flights on SriLankan Airlines from European countries without depending on other carriers.
We need direct connections from Germany, France and Switzerland to increase the tourist volumes that Sri Lanka badly needs.
Secondly, we have to advertise aggressively in Europe, Southeast Asia and the UK.
And thirdly, we must believe in our product. Sri Lanka has a quality product and we should be proud of it!
Room rates must be kept at reasonable levels – at least US$ 100 for room only with 70 percent occupancy throughout the year. I worked at a hotel in Kuwait, which had 40 percent occupancy at times but the room rate of US$ 250 was never reduced to attract more guests.
Q: Should Sri Lanka Tourism reset its offering once tourism resumes?
A: Unlike other countries, Sri Lanka enjoys good weather year-round, and is rich in hospitality, heritage, culture, food and beaches. If an effective marketing strategy is executed, tourism will boom within a short span of time.
What we need to do is work on our product and collaborate to maintain standardised room rates. By undercutting each other, hotels are not garnering the profits they could otherwise enjoy.
Sri Lanka must maintain a minimum room rate of US$ 100 for accommodation only for at least 65 percent of the travel pie while 15 percent should consist of high end boutique hotels. The remaining smaller hotels could charge lower rates.
Furthermore, driving tourism should not be only about the number of tourist arrivals but also about how much they're spending and the quantum of indirect employment they generate. Sri Lanka needs to attract high spending tourists for the trickle-down effect to be felt by locals.
Q: What are the possible challenges to a speedy revival of tourism?
A: One of the main challenges would be that people are scared to travel.
I believe governments will insist on vaccination cards to travel. Having said that, Europeans – who have remained mostly indoors for more than 18 months and normally take at least two vacations a year – will be waiting to fly. So I think the European market will definitely be ripe for travel.
Q: What would be the top trends that Sri Lanka can leverage on next year?
A: Sri Lanka should be marketed as an Ayurvedic and holistic healing destination as many people will look for therapeutic holidays after the ordeal of the pandemic.
Q: And how do you view the new Tourism Act?
A: I believe that merging the four promotion bureaus into one entity is reasonable – but it should have private sector representation as well, otherwise the composition of the industry will not be balanced.
Q: Over the years, Sri Lanka has struggled to increase tourist inflows. What do you feel are the hurdles to achieving numbers similar to those of Bali and Malaysia?
A: We need to attract high spending tourists who will generate income for all stakeholders instead of focussing on a high volume of travellers with lower average spending.
Numbers do not benefit Sri Lanka; spending is more important.
Perceptions are also critical; but unfortunately, Sri Lanka is perceived as a low to middle-class tourist destination – we need to change that without delay!
We should also target tourists from Cambodia, Vietnam and Hong Kong. Furthermore, tourism is booming in Bangkok and Vietnam because they have not mixed religion with travel in that both coexist peacefully. We must offer tourists what they want – even if this means casinos.
Q: What products and services should be added to our tourism portfolio to enhance its appeal?
A: We need to be confident in our products such as good restaurants, delicious food, Ayurveda therapy, sunny weather all year round, Buddhism and the Ravana trails. These are attractive offerings that should be marketed properly.
Furthermore, Sri Lanka should be promoting meetings, incentives, conferencing and exhibitions (MICE) tourism in the South Asian region particularly among the Indians.
Q: What other factors should be changed, in your view?
A: The pay scales for tourism industry employees must be increased to improve service levels and attract skilled labour. Sri Lankans accounted for more than 10 percent in the Middle Eastern hotels where I worked.
Our infrastructure has improved and the government is pursing further development. However, domestic aviation is nonexistent; and even when it was operational, internal flights were expensive. So domestic aviation should be enhanced and made affordable.
The mantra to run a successful hotel business is to look after the staff, and pay them well and on time.
Q: And finally, how do you rate service levels in Sri Lanka?
A: There's always scope for improvement. Training is key to gaining a competitive edge. More importantly, the em­ployees need to believe in the hotel.
This is even more relevant to hotel owners who should understand that it takes at least seven years to garner a return on their investment and recoup infusions of capital. But with the present low room rates, it could take as long as 15 years.
The interviewee is a Hotel Consultant at NN Consulting