GALADARI HOTEL
Thushan Fernando appointed Executive Chef Galadari Colombo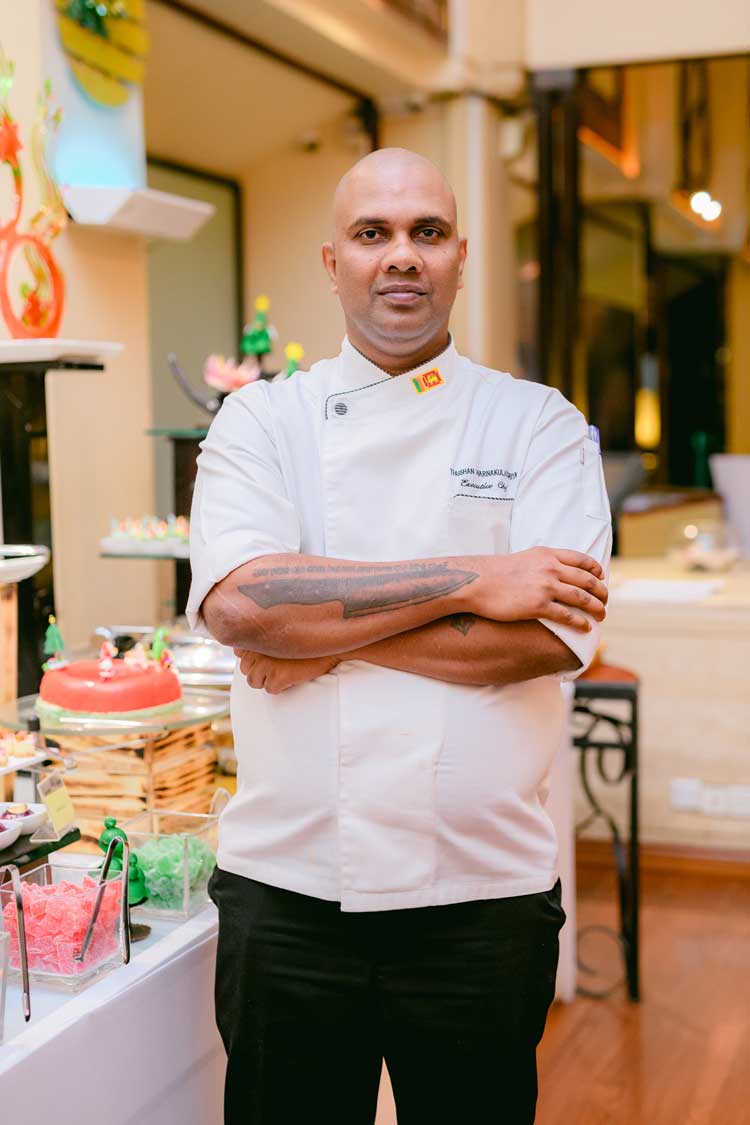 Galadari Colombo proudly announces the appointment of Chef Thushan to the post of Executive Chef. He garners over 25 years of experience in both local as well as overseas reputed appointments in the culinary field.
Chef Thushan has a wealth of experience covering a wide spectrum of areas which include international cuisine, menu engineering, employee and kitchen management, staff training and is very much in touch with current trends taking place in the culinary industry.
In the year 2003 he served as the Executive Sous Chef at Al Dana Club, Doha Qatar and in the year 2006 he was appointed as the Executive Chef for Olhuveli Beach & Spa Resort Maldives.
In January 2019 he took up employment at Hayley's – Leisure Amaya Resorts, then later he joined The Kingsbury, Amaya Beach Passikudah and Kalkudah, then joined Amaya Lake Resort and Kandalama Dambulla. He also served as the Executive Chef at Amaya Hills Kandy. In addition to this Chef Thushan has gained a deep level of experience working in many reputed organizations in the hospitality industry.
Chef Thushan is a member of Chefs Guild of Lanka and also holds a senior membership at Chef Guild UAE. Amongst his many awards and accolades Chef Thushan has been awarded the Culinary Arts Class A5 Five Courses Set Dinner Menu Silver Medal from Chef Guild of Lanka 2015. The UAE Culinary Salon A5 Five Courses Set Dinner Menu Bronze Medal in 2018 and the UAE Culinary Salon Live Cooking Meat Set Menu Gold Medal in 2018.
With his new appointment at Galadari Colombo, Chef Thushan hopes to bring about positive changes with regards to the food menus in the restaurants in addition to adding more exciting variations to the banqueting menus as well. Presently he has successfully brought to life lavish breakfast, lunch and dinner buffets giving guests a wide choice off the mouthwatering dishes to choose from.
Under Chef Thushan's directive the Galadari Colombo not only hopes to offer the best in food and beverage but in addition extend it further by offering the total dining experience to guests.