EX-PACK CORRUGATED CARTONS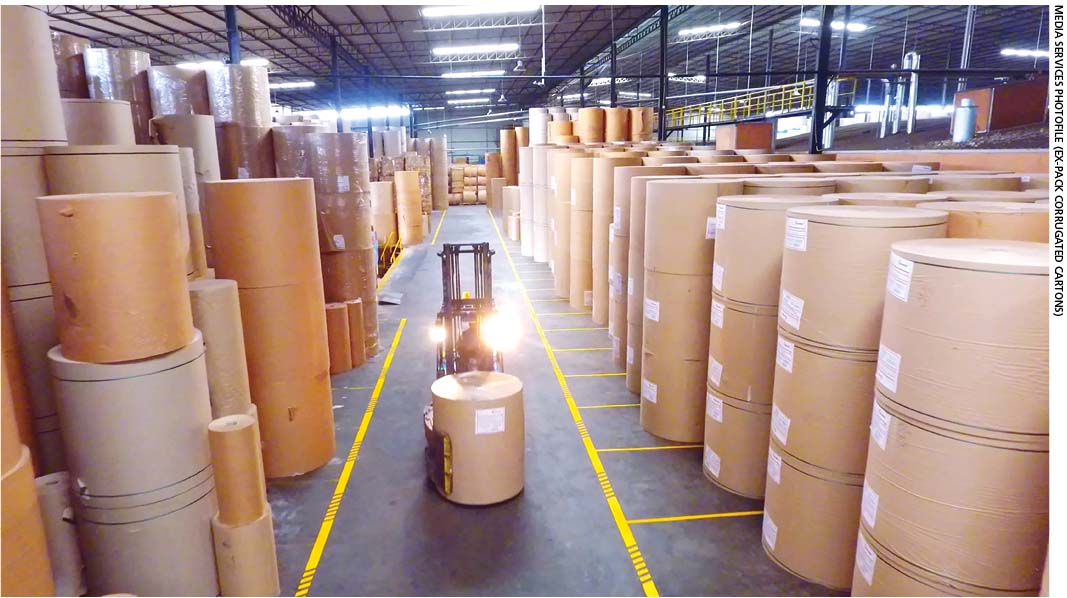 Tailor-made packaging solutions that work
To say that we are living and operating in difficult economic times would be an understatement. After overcoming the deadly COVID-19 pandemic, the country had hoped for a post-pandemic resurgence. Sadly, the aftermath was worsened by a drastic currency devaluation and economic collapse.
How did we respond to this dire situation? We approached it head on! We understood that our clients needed our unstinted support to survive and thrive, and thereby focussed on several key aspects that will directly impact our services and deliverables.
Customer focus
Ex-pack has always been customer centric and committed to meeting packaging requirements with high quality solutions. Our Customer Relationship Management (CRM) programme, which is a key element of our strategy, has proved to be immensely effective in establishing strong ties and customer loyalty based on trust.
By working closely with our clients, and with input from our R&D and engineering teams, we have improved the product quality and introduced innovative solutions that are suited to specific needs and applications. As a result, Ex-pack has been able to provide cost-effective solutions that make a direct contribution to the customer's bottom line.
We have also given added attention to 'Just in Time' and 'On Time' deliveries. Our current OTD is in the range of 97 percent and is being maintained at a high level as a competitive advantage in the industry. Our fleet of over 40 large capacity vehicles allows clients to schedule shipments without logistical and storage bottlenecks, both of which accrue increased costs.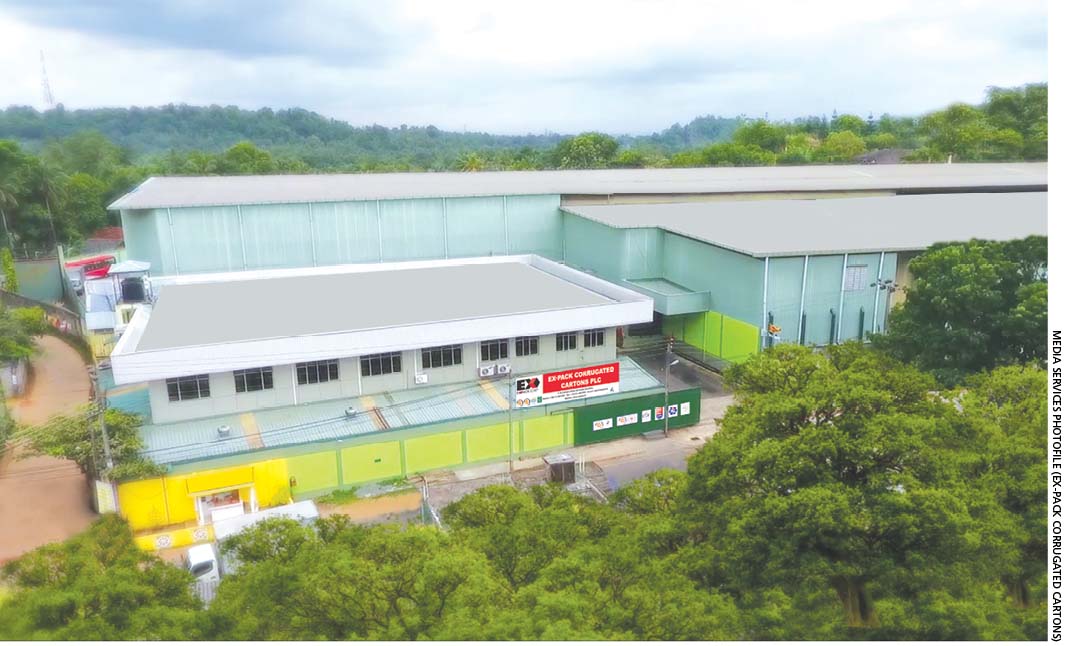 Employee empowerment & Team Ex-pack
Employee empowerment has a significant impact on employee satisfaction, productivity and engagement, and is therefore woven into the fabric of our operations.
At Ex-pack, we believe that it's not only what you do that matters but also how you do it. We have been recognised as one of the Best Workplaces in Sri Lanka for four consecutive years from 2018-2021. It is a prestigious benchmark within the business community.
In addition, we received ISO 9001-2015, ISO 14001-2015; WRAP Certification and Forest Certification. We were also identified as a Great Place to Work in 2022, and listed among the 10 best workplaces in the manufacturing and production industry.
Our HR team gives due importance to training and development, and provides a substantial annual investment for the enhancement of employee skills and capabilities. Building capacity and mainstreaming organisational principles are also ensured to develop a high-performance workforce that operates within the right culture.
Our management's open-door policy enables the free movement of suggestions, ideas and instructions. This has resulted in Team Ex-Pack being a happy and contented workforce that's results driven. Improved satisfaction within the organisation also results in higher productivity and a better product delivered to customers.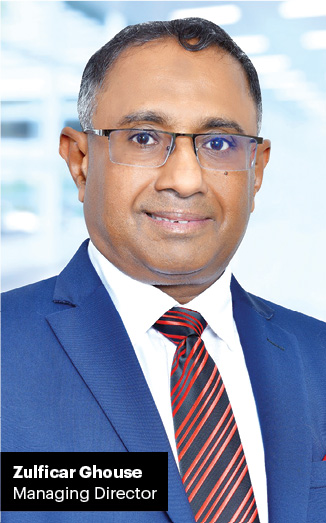 Green initiatives
Our industry accounts for 40 percent of worldwide energy usage, and emissions from commercial buildings will grow by an estimated 1.8 percent by 2030. As a responsible corporate citizen in the fight against climate change, we have initiated a series of measures to bring our emissions and energy usage in line with international goals for sustainability and environmental compliance. As a result, we received carbon neutral certification for our factory in Kelaniya.
Corporate social responsibility
As a forerunner in the packaging genre and a corporate citizen, Ex-pack has given plenty of thought as to how it wants to connect, empower and impact families. Notwithstanding the challenges over the past years, we remain committed to CSR as an integral part of our business ethos. Our parent company Aberdeen Holdings is our core strength that stands behind this success.
Operational excellence
Ex-pack has adopted several mechanisms to ensure high quality products including incoming material inspection, in-process quality inspection, maintaining nonconformity records, adopting product recall procedures and comprehensive customer complaint tracking systems. Furthermore, the company has installed state-of-the-art machinery in its manufacturing facilities to ensure high quality production and minimal breakdowns.
Our markets
Ex-pack caters to overseas markets while accounting for 19-20 percent of the local market. We serve diverse sectors including FMCG and consumer durables, as well as the export of fish, fruits and vegetables, garments and accessories, rubber, coir and tea. And we continue to explore new markets and strategies that will aid our expansion in the years ahead.
Future outlook
As we enter another challenging year, we continue to leverage our experience and expertise to expand the businesses and adapt to a constantly evolving environment. We will follow the strategy map we have formulated and effectively implemented over the past years with great success.
All these efforts, blended with continuous process improvements to facilitate and sustain high quality packaging solutions, gives Ex-pack a cutting-edge presence in the marketplace. We believe this allows us to remain relevant and ensure the longevity of our businesses, and also prepare for any unforeseen circumstances.
All the while, we put our customers' interests first and stay true to our vision: 'To be the most preferred corrugated cartons supplier in Sri Lanka.' Our mission is 'To lead the way in corrugated cartons manufacturing and add value to stakeholders through operational excellence.'
We will always deliver 'Your Carton – Your Way.'
"Improved satisfaction within the organisation also results in higher productivity and a better product delivered to customers"
Telephone 4891891  |  Email info@expack.lk/sales@expack.lk  |  Website www.expack.lk