THUNDERING TYCOON
Deshamanya Harry Jayawardena
Aitken Spence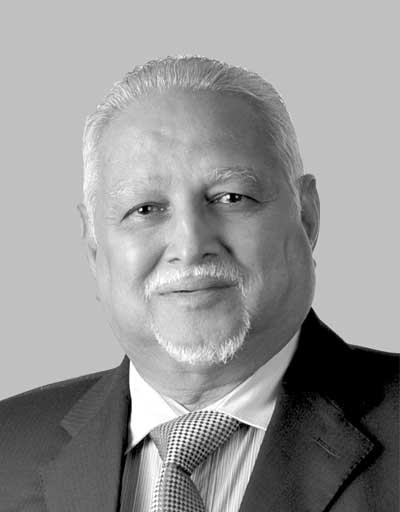 In an interview with a prominent journalist, Deshamanya Harry Jayawardena reminisced about his experiences starting out on his working career at a British owned tea export firm in Colombo as a tea trader.
He recounted: "On the first day, I was asked to wash cups and pots. The British manager asked me whether I was unhappy doing that. I said no problem even though I didn't wash cups and pots at home. Looking back today, I'm glad I was put through that test, which inspired me to learn, work hard, be successful and contribute to the country."
Jayawardena certainly learned exceptionally well. Today, the industrialist is lauded as one of the largest Sri Lankan investors with a host of companies under his control – including Aitken Spence, the Distilleries Company of Sri Lanka (DCSL) and Lanka Milk Foods, which are all listed.
From the British owned tea export firm, he moved to the government owned State Trading Corporation (Consolidated Exports – better known as Consolexpo), which controlled Sri Lanka's tea exports, and worked his way up to become the head of the tea department.
In 1977, when the political climate took a turn with a change of government, Jayawardena, together with two of his closest friends from work, quit Consolexpo and formed their own venture – Stassen Exports – so that they could earn a livelihood. The enterprise would export tea and other produce with a view to eventually becoming a medium scale exporter of tea.
A case study in entrepreneurialism himself, Jayawardena is quoted as saying of the climate of opportunity unfolding, following the end of the civil war that raged for nearly three decades, "we are enjoying the fruits of peace and there are so many new opportunities. We must seize these opportunities…"
Jayawardena's ability to recognise and seize opportunities has been an asset he has leveraged and parlayed throughout his working career. It is a talent he's nurtured and sharpened to position himself for success and achievement; it is indeed, a quality to be emulated.
Even in the act of washing cups and pots, which others may have shunned as being beneath them, he saw an opportunity for growth and development – i.e. of an opportunity to learn. And the man who jests that he started out working as a tea boy is one of the richest people in Sri Lanka today.
Harry Jayawardena: from tea boy to a thundering tycoon.