THE UK TODAY
BRITISH COMEDY OF ERRORS!
Monita Pesumal reports on the ups and downs of one of the largest economies in the Western world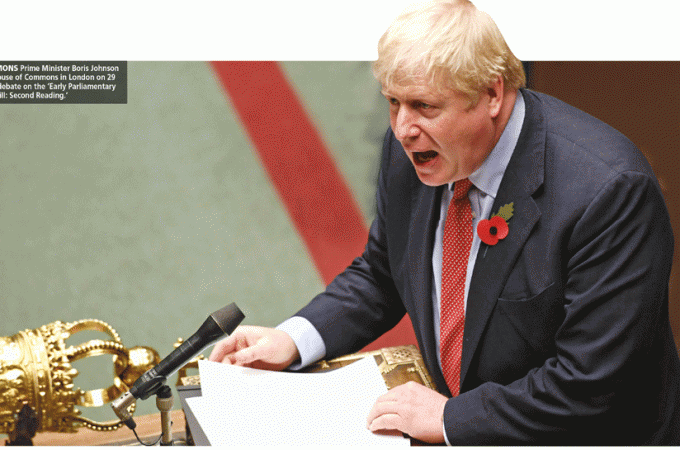 What a year of political upheaval and instability it's been for the UK so far. First, ex-PM Theresa May tried to no avail to deliver Brexit, lost her party's majority in parliament and divided the Tories even further over Britain's divorce from Europe.
Following severe and unrelenting criticism, she stood down as leader of the party in June after failing to convince the House of Commons to agree on a way forward on Brexit. Soon after in July, Boris Johnson was appointed prime minister, having defeated Jeremy Hunt in the race to become the leader of the Conservatives.
In the midst of it all is opposition leader Jeremy Corbyn who says he's unlikely to support any deal between Johnson and the EU, citing regulation and deregulation from trade arrangements, and the Irish border issue, as concerns.
Economists have since warned that Britain's economy will take years to recover from the uncertainty that has seen companies abandon investment plans and relocate their global hubs.
According to The Guardian, the Pound Sterling remains heavily down (by around 15%) from its level prior to the Brexit vote in a reflection of lingering risks posed by leaving the EU, and weak market sentiment expressed in the UK and global economy.
So where does Britain stand right now?
Well, at the time of writing, Brexit negotiations had taken a step in the right direction with talks set to start for the first time since Johnson became the UK's prime minister.
Following several arduous months, Johnson made a vital breakthrough in discussions with his Irish counterpart Leo Varadkar, paving the way for detailed negotiations to commence in Brussels. This news sent the pound surging to a three month high amid investor optimism about a last-minute Brexit deal.
The currency gained over three percent in its highest two day hike ahead of the June 2016 referendum. The outcome of the 12 December election will have a bearing on all of this, of course.
The UK has consistently been ranked the world's fifth largest economy. Rich in natural resources such as coal, petroleum, natural gas, iron ore, lead, zinc, gold, tin, limestone and other minerals, it's amongst the 10 largest exporting countries in the world.
Needless to say, banks founded in England and Scotland (e.g. HSBC, Standard Chartered Bank, Lloyds Bank, Barclays Bank and Royal Bank of Scotland), and other renowned British firms (such as BP, Vodafone, GlaxoSmithKline, Prudential, British American Tobacco, Reckitt Benckiser, Aviva, Sainsbury's, Marks & Spencer, Next and Tesco), are household names that contribute billions of pounds to the economy annually.
And incidentally, so did Thomas Cook – until September this year when some 600,000 travellers were left stranded around the world because the international travel services giant declared bankruptcy.
The company employs 21,000 and is reported to have been hit by lingering debt. And it suffered from lower demand over the past two summer travel seasons as major heatwaves prompted Britons to stay home. Brexit uncertainties and a weak pound also contributed to its demise, according to The Daily Telegraph.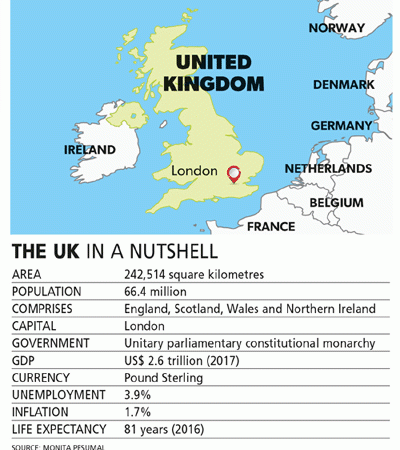 A similar fate befell British high street clothing chain New Look last year, as it shut down 60 stores across the isles. In January, the fast fashion chain launched a debt for equity swap – a painful refinancing process where majority ownership was handed to bondholders in a bid to cut debt from GBP 1.4 billion to 350 million pounds.
Then there's the issue of migration pre and post-Brexit. An estimated 3.6 million EU citizens lived in the UK last year, which economists can't seem to figure into their calculations. When a country can rely on one million additional people every four years, it is almost impossible for its GDP not to rise as nearly all migrants are working age adults.
The Home Office has often been accused of misleading the public over the success of its EU Settlement Scheme. It says only two applications to stay in the UK have been refused (on "suitability grounds") and insists that the system is working well with 20,000 applications being processed a day. But new data suggest that over 7,600 applicants have not been granted permanent permission to live and work in the country.
Under a new bill that proposes a points based system, people will be permitted to live and work in the UK if they score high marks for pillars such as education, salary level, skills and a willingness to work away from London. The bill plans to outline Home Secretary Priti Patel's radical plans for immigration following the end of free movement of EU citizens with the onset of Brexit.
In October, Elizabeth II delivered her 65th Queen's Speech in parliament outlining the government's modus operandi and 22 bills with the main piece of legislation being the Withdrawal Agreement Bill – provided that Johnson strikes a Brexit deal with the EU. Other bills focussed on plans to improve the NHS, curtailing crime, reducing plastic usage and prioritising enhanced devolution.