SUSTAINABILITY IS ON THE MOVE. LET'S KEEP IT ON THE RIGHT TRACK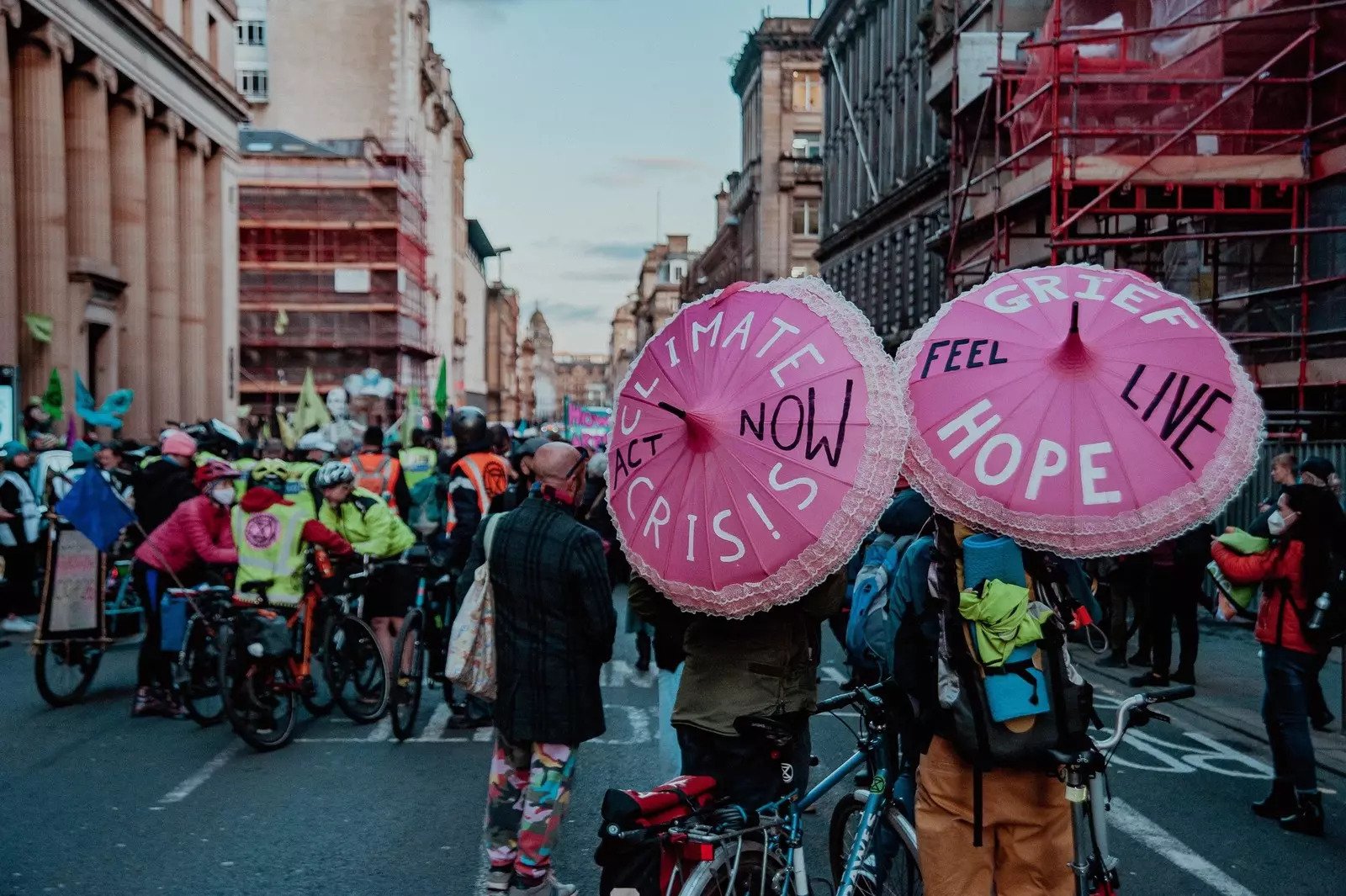 Source: World Economic Forum - 24 May 2022
The middle Saturday of COP26 in Glasgow last year was a 'day off' from negotiations. It was the day that a peaceful protest march, attended by 100,000 ordinary citizens including families, school children, activists, First Nations and others worked its way through the streets of Glasgow.
Bringing sustainability principles to life
I joined this moving expression of concern. As a sustainability executive for a global corporate organization, my work is largely about 'witnessing for the middle', what Robert Socolow sees as taking a middle line on polarized issues to drive tangible action. As a result, I generally avoid mass protests.
That march, however, was a powerful expression of shared purpose from a diverse community, made even more powerful by its peaceful nature.
I see a similar sense of shared purpose growing within the business world, and the heavy industries I'm engaged with – including fuel extraction, chemical plants, large mines and smelters, pipelines, and power stations. These are industries that sit at the foundation of our economies. That influence the stability of countries. That we rely on for the modern conveniences that many of us enjoy.
Yet science tells us that these come at an environmental price that we cannot afford.
Rather than turn away from these industries, the company I work for chooses to lean in and be a partner to deliver real, tangible improvement. Because there is no climate solution, and no sustainable development, without transformation of these industries.
To us, such transformation looks like a refinery switching to low-emissions fuel production, or a smelter to cleaner gas. A clean-hydrogen value chain is emerging that allows planes to fly and fertilizer to grow food without an emissions burden. Of keeping businesses profitable so they can decarbonize. Of net-zero commitments that move from declarations of intent to action.
As we get on with this, what's emerging is a complex delivery challenge that we are only just beginning to define. The solution to this complex challenge will require the balancing of environmental, social, and economic outcomes and truly bringing sustainability principles to life.
Value now means more than just dollars
In August 2021 we published a paper with The Andlinger Center for Energy & the Environment at Princeton University on building the infrastructure of net-zero. Titled From Ambition to Reality: Weaving the Threads of Net-zero Delivery, what emerges is not a specific financial or technical challenge but an immense infrastructure delivery challenge. The urgency of the issues demands new thinking.
Transformational shifts are needed in how we develop and deploy infrastructure, or we risk failing in the mission to achieve net-zero by mid-century. In fact, we may not even get halfway. One of these shifts is redefining value, which is about the need to move from a purely financial focus towards a broader definition of value. This includes environmental values, community or social values, and an inclusive transition.
This means we must be alert to the potential for 'collateral damage' from any action taken to address climate change. We cannot address climate change using practices that deny people clean water, or life-changing energy access, or destroying critical ecologies, or isolating, embittering, and building intractable conflict within communities.