SRI LANKA READY FOR ENERGY CRISIS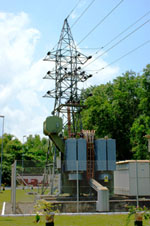 Minister of Power and Renewable Energy Ranjith Siyambalapitiya offered assurance that the island is prepared for the 2017 energy crisis that is likely to ensue due to the prevailing drought weather conditions.
He stated that necessary steps have been taken to face the hydropower generation loss. The Minister nevertheless advised consumers to conserve energy by being careful about their electricity usage.
Apart from conserving energy, sources reveal that a new circular is pending to regulate the use of electricity even further, including air conditioners being regulated to run at 26 degrees Celsius.