SRI LANKA INSURANCE CORPORATION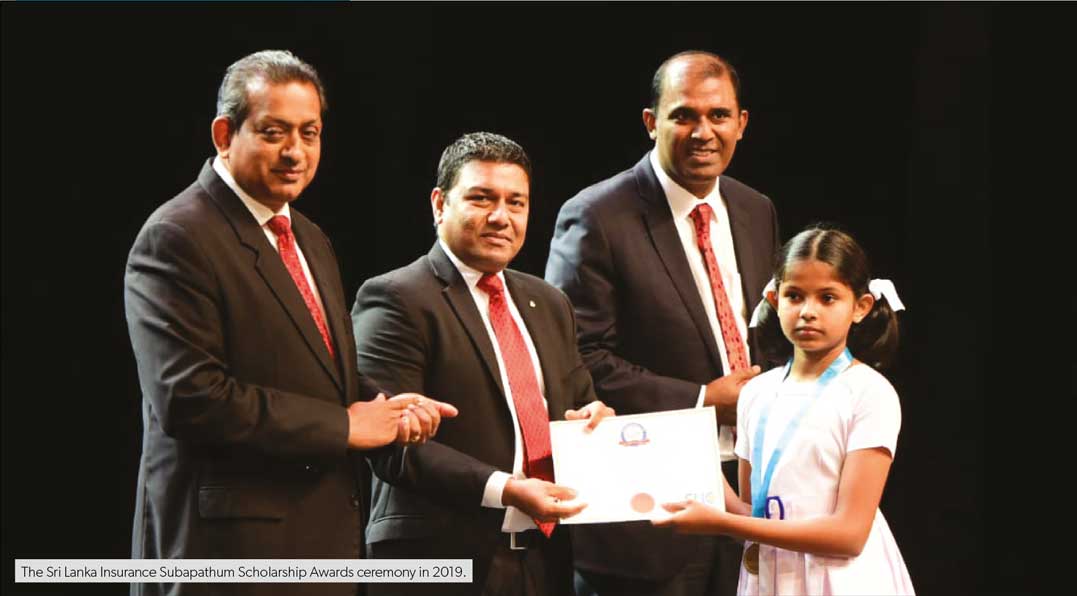 The largest state owned insurer in Sri Lanka and only insurance company in the country to be awarded a rating of 'AA(lka)' by Fitch Ratings Lanka, Sri Lanka Insurance Corporation (SLIC) is renowned for its stability, reach and innovative portfolio. Among the most secure insurance solutions providers in the country, it operates through a network of 187 branches. Driven by its vision of becoming the nation's first choice for risk protection and life investment optimisation, the organisation has been bestowed with an award-winning brand and financial stability that's positioned it to be one of the most respected insurance companies in Sri Lanka.
Q: What are the noteworthy qualities of the organisation that have garnered respect for it?
A: There are three hallmark qualities – viz. trust, stability and reachability.
At SLIC, we don't sell products; we promote trust. We promise to support customers when they face difficulties and have been delivering that promise consistently over the last 59 years.
When it comes to stability, the company has been built on a strong foundation, which translates into an asset base of more than Rs. 235 billion.
Thirdly, reachability has always been a focal point of our operations. We use technology to embrace the next level to cover the entire island and empower customers with digital access to our services.
Q: Could you explain how the COVID-19 crisis has presented opportunities for corporates to earn respect?
A: COVID-19 has been a true test of a corporate's responsibility to society; and to this end, SLIC was instrumental in supporting Sri Lankans to help them overcome the challenges brought on by the pandemic. This selfless commitment to the community has resulted in the company gaining a great deal of trust and respect.
SLIC was ranked the Most Loved Insurance Brand and Most Valuable General Insurance Brand by Brand Finance in LMD's Brands Annual this year.
This is testimony to the respect we have earned. To be awarded these accolades during a pandemic attests to SLIC becoming closer to the community as a household brand.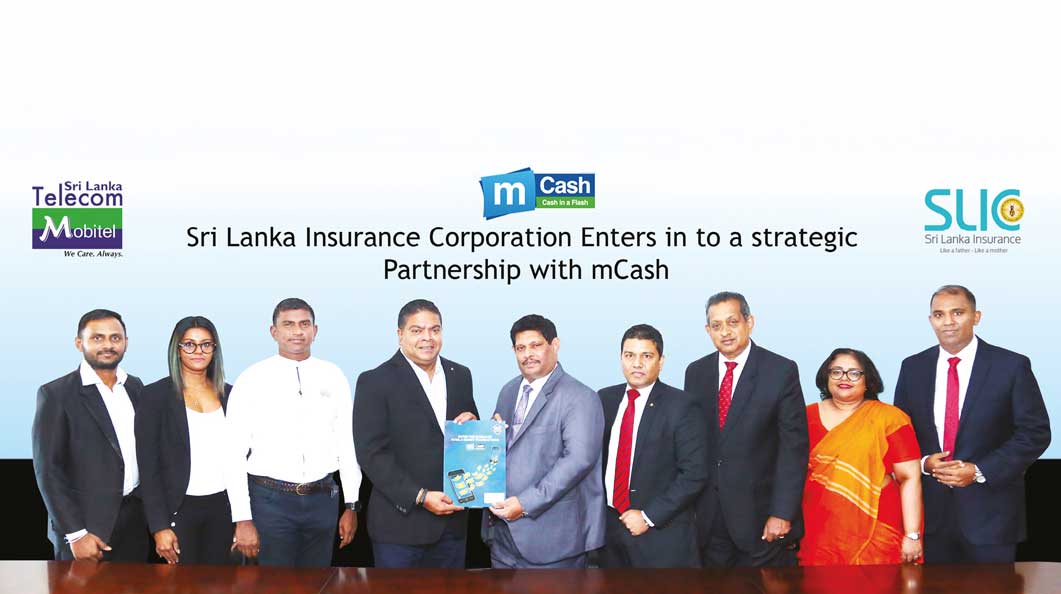 Q: What are the ways in which corporate reputation gives businesses a competitive edge?
A: Reputation is key to differentiating yourself. SLIC has always been portrayed by its solid brand, strong presence and stability over the years, while endorsements and accolades confirm our impeccable business profile in the sector.
Customers have borne witness to our illustrious journey of 59 years throughout which we paved our own way to greatness.
The digital journey we embarked on in 2018 is taking SLIC to greater heights – we now have a speedy claim settlement process for motor claims, our agents operate on smart devices and we've installed software programmes to replace traditional processes.
Given the complexity of insurance, we are working on instilling checks and balances while mitigating mundane processes. The journey continues and the future is looking very optimistic.
Q: How can focussing on fostering respect in the workplace help nurture admiration for an organisation such as yours?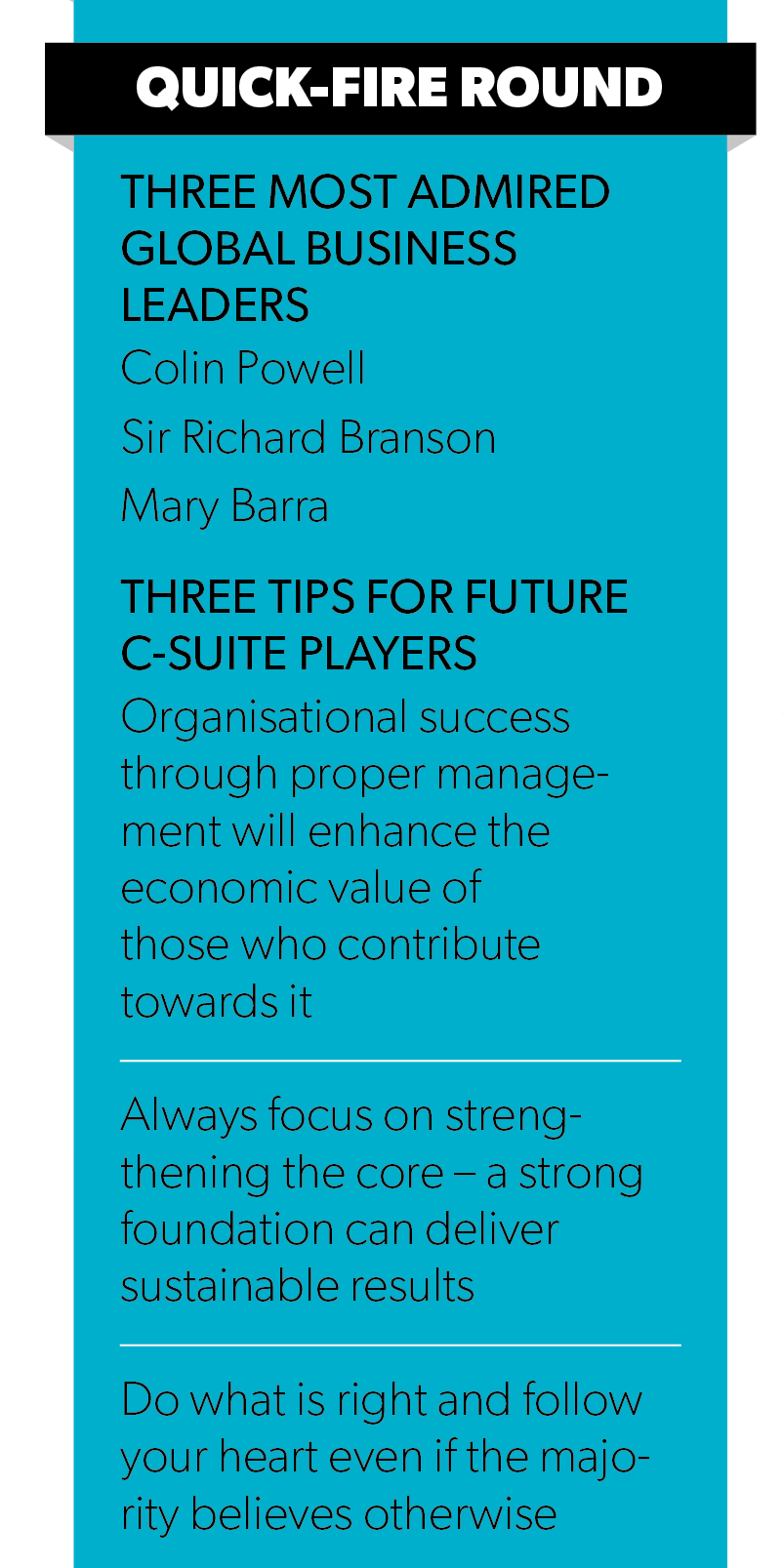 A: We deliver our promises to customers and employees.
Trust cannot be won overnight; but once established, it has long-term benefits. To nurture respect internally, we have created and implemented robust policies, procedures and systems to provide clarity in all aspects – i.e. from the recruitment of staff to promotions and even the dress code.
This investment in effort and resources in uplifting our human resources has earned us a great deal of trust from employees, and led us to be recognised as a Great Place to Work – a significant achievement given the nature of our business, size and maturity.
Our greatest strength is our people; they are the ones who deliver our promises.
Q: Does social responsibility continue to be a part of the 'corporate respect' equation?
A: Yes, as it always should.
SLIC understands the heartbeat of Sri Lankans. We engage in multiple socially responsible initiatives covering culture, children and the community. We don't engage in CSR activities out of guilt or in anticipation of exposure but due to the responsibility we claim in our role as the nation's pioneering insurer.
SLIC has been on an accelerated digitalisation journey since 2018. The insurance solutions provider offers a gamut of online services through its customer app and portal, and other digital channels covering everything from policy application to claims settlement. The company is keen to reach new digital heights to reaffirm its position as a pioneering insurer in the sector.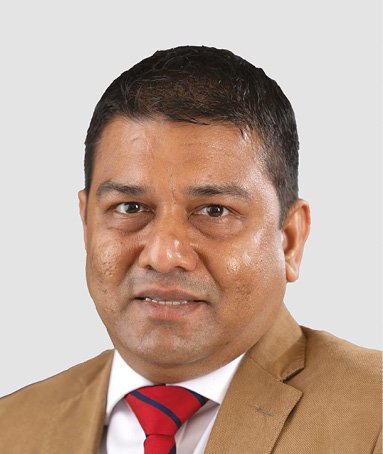 www.srilankainsurance.com