SLT CCTV
SLT CCTV Solution to safeguard homes and businesses
Sri Lanka Telecom (SLT), the premier national ICT solutions provider in the country is well equipped in fulfilling a timely requirement of its customers. Nowadays, people from all walks of life are concerned in installing a Closed-Circuit Television (CCTV) surveillance system at their home and office environments for the protection of their family members, employees and property. In addressing this dire necessity, SLT is happy to announce that they are ready to ease people's burden on security with a hassle-free CCTV solution which was recently launched at the "INFOTEL exhibition 2019"
SLT CCTV Camera surveillance solution enables the customers to remotely monitor their premises. Video footprints can be monitored and accessed through a web portal or a mobile app from any location.  Most importantly, SLT provides the storage solution to save the recordings at SLT Akaza cloud storage platform. Thus, SLT CCTV has eased the heaviness of maintaining storage and other intricate hardware at customer premises. SLT CCTV solutions is offered with a Collector box and Cameras.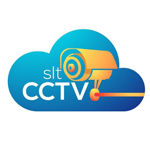 Enthusiastic customers can subscribe to the solution by visiting www.slt.lk/cctv. In fact, SLT's valued customers can select the packages depending on the requirement and the scope of the residence/business premises. The starting package includes 1-3 cameras and the monthly rental will be as low as Rs. 399/=. A customer can go up to 16 camera installations for a monthly rental of Rs. 1,999/=. The payments can be made using either credit card or the invoice can be added to the SLT monthly bill. In addition, at the selection of the preferred camera package customers are given the opportunity to decide on the number of days to keep the recordings in the cloud. The default number of days allocated are 7.
The Collector box and the Cameras will be delivered to the customer's doorstep via courier. After following the comprehensive instructions, customer can setup the devices on his own and all cameras will be connected through Wi-Fi. Once the Collector Box is configured and activated, monthly subscription will commence.
Along with this latest launch, SLT intends to enrich SLT product portfolio with new OTT solution which will ultimately achieve the market demand for CCTV surveillance solution in the country.