SIDDHALEPA CLINIC
The first ever "Siddhalepa Clinic" opens at Colombo's newest shopping mall
The Siddhalepa Clinic, opened its doors to all customers in search of a healthy, holistic lifestyle at Colombo's newest shopping mall the One Galle Face last week.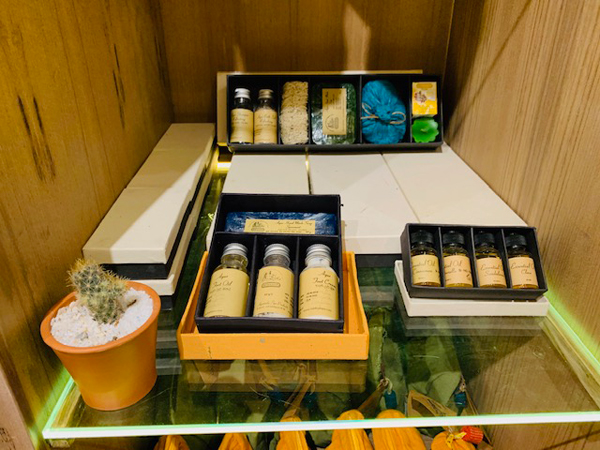 The Siddhalepa Clinic the first ever of its kind to be opened in a shopping mall in Sri Lanka, offers an extraordinary ayurveda healing experience to all walk-in consumers.
The unique feature of this new concept is the offer of a free consultation by a qualified ayurveda physician throughout the day. Ayurveda prescription medicine is available in the clinic.
This Clinic also offers all authentic Siddhalepa ayurveda medicine and products portraying the rich heritage of Sri Lankan Ayurveda.
The physician is connected to a panel of 50 other Ayurveda consultants affiliated to Siddhalepa Ayurveda Physicians circle in the Siddhalepa Ayurveda Hospital Mount Lavinia, Siddhalepa Ayurveda Health Resort, Wadduwa, Anarva Hotel (Spa) and the Siddhalepa Ayurveda Spa chain.
While the new mall, located in the heart of the city makes ayurveda medical consultations more convenient for walk in customers, patients seeking consultation for more serious chronic or sudden illnesses will be referred by the physician on call to the Ayurveda Hospital in Mount Lavinia.
A special app featuring digital translation is available in the shop to assist foreigners who don't speak English to overcome the language barrier in seeking free consultations from our physicians.
Positioned in a secluded area on the 6th floor of the sprawling mall, Siddhalepa Clinic also lends an ambience of luxury shopping with an array of value-added gift packs and spa therapy treatment packs on offer combined with authentic Ayurveda medicines and products.
Shoppers are treated to a refreshing ayurveda tea or an elixir, as they browse through the selves of ayurveda products and gift packs at the clinic which connects with the world of international shopping while retaining its centuries old traditional ayurveda culture.
As the country's pioneer and leading Ayurveda products manufacturer, Ayurveda health-care service provider and promoter of Ayurveda medical tourism, the Hettigoda Group with a heritage of over 200-years, passing on to the 5th generation is playing the key role in shaping the future of Ayurveda industry in Sri Lanka and the Asian region.