SECTOR PERSPECTIVES
On Track to Succeed
Samson Rubber Industries envisions the future landscape for tyre exports
Q: How important are innovation and development to Samson Rubber Industries?
A: Tyres are the main product of Samson Rubber Industries. The company serves a range of transportation applications and vehicles, from bicycles and three-wheelers to agricultural pneumatics. All of this is done under the DSI Tyre brand.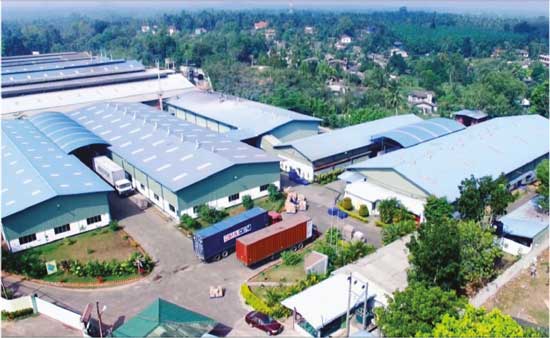 Innovation is the most important factor when it comes to tyres; attributes and features command the purchasing decisions of consumers for tyres rather than the tyres themselves. This includes colour, design, puncture protections, no flats or reflective tapes, or specific tyres for e-bikes.
As such, innovation and product development play a major role in the industry in ensuring the efficacy of these features. They enhance the company's durability and edge in a competitive industry. We persistently pursue product and process reengineering, modifications, adding new features and upgrading of product performance as standard practice.
We also pursue channel development to bring the product to different customer segments from online channels and social media, while working with counterparts from other countries to enhance consumer experiences, and meet their wants and needs.
Lastly, we uplift skills by way of knowledge sharing and training platforms, in both domestic and international arenas, which adds unique value to our portfolio.
Q: Do you believe that quality management and environmental concerns receive adequate attention?
A: Yes, quality management and environmental concerns are having a major impact on the export sector – especially considering supplies to the EU, which places stringent standards on guilt free labour, as well as other social and ethical com­pliances.
Furthermore, several audits are in place, which are given priority even in regard to the raw material sources, and the health and safety concerns in the workforce. Invariably, this uplifts product standards and offers an edge over regional counterparts.

All operations carried out at our plant take place according to stringent monitoring and in adherence to quality norms. We have focussed our attention on waste management in terms of water and materials, and operate our own recycling to ensure a responsible process.
Our water treatment plants and numerous other practices in place, which ensure noise pollution is at a minimum to help maintain the surrounding environment, complement this.
Samson Rubber Industries complies with many of these social and ethical audits.
We have invested in employees' medical checkups, insurance, food and lodging, safety, uniforms, transportation, work-life balance and recreational activities.
Q: Are Sri Lankan exporters doing enough to foray into emerging markets?
A: Local exporters need to realise their potential, revisit their mindsets and enter international markets.
Most entrepreneurs are not ready for international business as it thrusts them into competition with international giants. To improve their ability to compete, the following must be addressed.

There is a lack of knowledge and limitation in terms of local talent to ensure competitiveness. Furthermore, products and services are hardly ever at the standard for export grade quality goods and services.
And there is a lack of financial capability, which limits the confidence of entrepreneurs who are unaware of global market trends and changing consumer needs.
We must enhance our R&D laboratory facilities according to the standards that are prevalent in the international arena. I am confident that in five years, Sri Lanka will be a major world trading partner and as such, government authorities must support SMEs.
Additionally, there is immense potential in untouched markets in Asia and Africa, in my opinion. These markets are continuing to grow, and I believe exporters should take advantage of this development.
Q: What more can local exporters learn from their global counterparts?
A: There are several lessons that Sri Lanka can learn from its global counterparts.
Firstly, we must offer a range of product qualities for the variety of customer segments in the market with cost-effective strategies. This must be complemented by distinctive product and price offerings for different geographic segment needs.
Moreover, we must account for blockbuster innovation and prepare to diversify, while being ready to leverage on the expertise, ideas and technology for economising products and relevant processes.
We must also develop in terms of product modification and reengineering, while utilising and expanding online platforms to increase the accessibility of product information. Similarly, sourcing requires different bargaining strategies in the same way products will require varying fulfilment strategies.
In addition, we will require substantial product development, through value addition domestically, to reduce our import dependence.
Lastly, we should expand our revenue base through market entry strategies such as turnkey projects, contract manufacturing, mergers, acquisitions and joint ventures, which will make us a global competitor on a par with international counterparts.
Kavinda Rajapaksa
Director