SANCHARAKA UDAWA 2017
Sri Lanka's Only Tourism Fair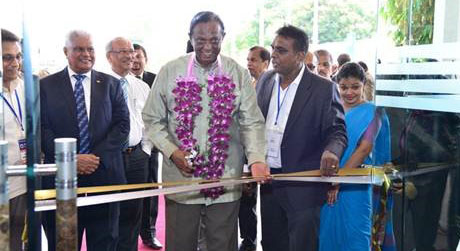 The 7th edition of the largest gathering of the local tourism industry Sancharaka Udawa 2017 came to a close on Saturday 6th May 2017. The exhibition was a great success with both exhibitors and visitors benefiting immensely. The exhibition organized by the Sri Lanka Association of Inbound Tour Operators (SLAITO) has become a much looked forward to event on Sri Lankas tourism industry calendar.
The exhibition boasted 230+ stalls showcasing products and services offered by over 150 small, medium and large enterprises and entrepreneurs in the tourism industry on this single platform.
The visitors totaling over 4000 consisting of travel company professionals and also the general public were very pleased with the exhibition as they were able to get a first-hand understanding of what is available in the tourism industry.
This time SLAITO had paid special attention to encouraging new comers into the field of tourism. With this in mind several seminars on opportunities in the industry form both academic experts as well as industry experts were conducted to packed audiences. The success of the seminars were such that every seminar had to be repeated due to popular demand. This has boosted the interest in young Graduates, under Graduates and School leavers, to join the tourism industry which is in dire need of human resource.
Based on the success of this year's exhibition, SLAITO has already blocked out 4th & 5th of May 2018 for Sancharaka Udawa's 8th edition.