SAMURAI BONDS TO THE RESCUE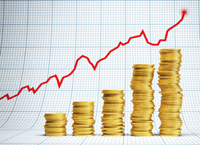 Sri Lanka would be able to overcome its foreign debts through samurai bonds and by swapping the Hambantota Port debt against a stake, according to reports citing Prime Minister Ranil Wickremesinghe.
A samurai bond is a yen-denominated bond issued in Tokyo by non-Japanese companies, subject to Japanese regulations.
If unpaid, Sri Lanka's  debt is expected to amount to around US$ 4.1 billion (Rs. 560 billion) by the end of this year and US$ 5.7 billion (Rs. 570 billion) by end-2018.