SPOTLIGHT ON HORTICULTURE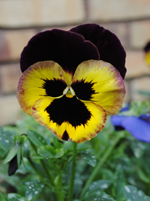 Sri Lanka's Ministry of Sustainable Development and Wildlife is reportedly planning to launch a five-year programme to promote the cultivation of flowers on a large scale.
This plan, which is anticipated to be put into action this year, is set to ensure that flowers are grown in every province of the island. While cultivators would be granted infrastructural support, expertise and technological assistance, the ministry is encouraging people to come forward to grow valuable and rare varieties of flowers on a commercial basis for export.
The project is also expected to generate 125,000 direct and indirect job opportunities for unemployed youth.