REGIONAL MARKETS
Asian markets start to claw back losses as tension fades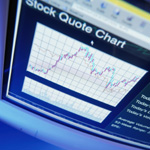 Hong Kong, China | AFP | Monday 8/14/2017 – Most Asian markets started clawing back losses Monday as fears fuelled by spiralling North Korean tensions showed tentative signs of easing and safe-haven assets lost momentum.
Geopolitical tensions appeared to dial down over the weekend with CIA director Mike Pompeo offering assurances Sunday there was "nothing imminent" in the escalating standoff between Washington and Pyongyang.
Regional equities were also boosted by a positive lead from Wall Street Friday, after investors waded back into the market following a three-day selloff.
Hong Kong rose after slumping two percent Friday and Shanghai was also higher despite data showing Chinese industrial production slowed sharply in July.
However, Tokyo was almost one percent down by the break as traders returned from a three-day weekend to play catch-up after Asian and European shares again dropped Friday.
Investors largely shrugged off official data showing Japan's economy grew one percent in the three months from April to June, marking the longest economic expansion in more than a decade as the world's No. 3 economy picks up speed.
"Aside from some political uncertainty that I believe the market will soon look beyond, earnings and economic data remain robust," said Nick Savone, New York-based managing director at Morgan Stanley.
Indices could reap the benefit of investors returning following losses worldwide last week, triggered after Trump threatened to unleash "fire and fury" on North Korea and Pyongyang countered by announcing plans to test-launch missiles toward Guam.
"There is a still a 'buy the dips' mentality running through financial markets, assisted by global growth in a good spot (and) global corporate earnings have been strong, while liquidity is significant and making its way into financial markets," said Chris Weston, chief market strategist at IG Markets.
Seoul, which endured a torrid week with stocks losing 3.2 percent, finally ended a losing streak while Sydney also saw gains.
However, analysts cautioned that with joint South Korean-US military exercises scheduled and North Korea celebrating "Liberation Day" Tuesday, volatility could return to markets.
"We are not out of the woods yet, and the situation in North Korea will remain front and centre," said Weston.
Wall Street had called a halt to the global slump on Friday, after European bourses had closed down.
Analysts said the Dow was boosted by weaker-than-expected consumer price inflation (CPI) figures, which could reduce pressure for an early rate hike by the Fed.
"Wall Street found some succour in the weaker-than-expected CPI last Friday. And that seemed to outweigh the increased rhetorical fight between President Trump and Pyongyang," said Greg McKenna, chief market strategist at CFD and FX provider AxiTrader.
"It seems traders were happy to bet that central banks still trump geopolitical tensions," McKenna noted.
The dollar was up against the safe-haven Japanese currency at about 109.4 yen while gold halted its advance.
Oil traded slightly lower in Asia Monday as the market remained on edge over last week's flare-up between Washington and Pyongyang.
Minutes of a meeting of the US central bank's policy-making Federal Open Market Committee are also due to be released Wednesday and will be closely watched for indications on the timing of the next US interest rate increase, research firm Capital Economics added.
Rate rises would support the dollar higher and push down prices for dollar-priced oil.