RED CARPET FOR INVESTORS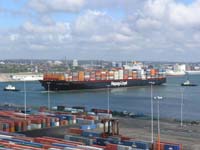 State Minister of Finance Eran Wickramaratne invited existing and potential foreign and local investors to benefit from new business opportunities in Sri Lanka, capitalising on sound macroeconomics, fiscal management and a strategic geographical location.
He further stated that tourism, education, manufacturing, BPO/KPO and logistics had a tremendous investment scope, while noting that agriculture and fisheries were underinvested areas.
Sri Lanka has 12 export processing zones across the island and the minister reportedly plans to create more zones on a public-private partnership basis.
Wickramaratne also noted that Colombo will be one of the most liveable cities in South Asia that is cleaner, orderly and comfortable where lifestyles can be enjoyed.