PLAN TO ERADICATE RABIES IN SRI LANKA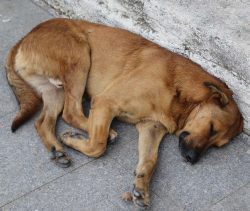 The government has allocated Rs. 460 million this year to curb the spread of rabies while steps are being taken to completely eradicate the disease from the country by 2030, according to Minister of Rural Economic Affairs P. Harrison.
He made these comments at the World Rabies Day celebrations held at the Veterinary Office in Anuradhapura.
The minister also noted that the government is providing its fullest support to eradicate rabies.