NEW PERSPECTIVES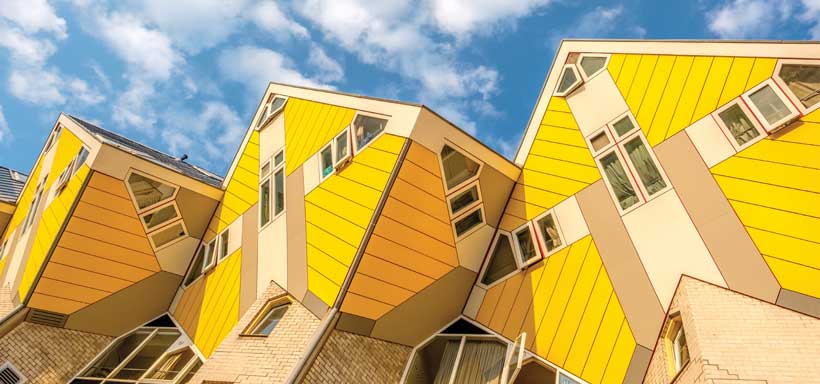 Architecture photography is a guaranteed way of giving designs new and stunning perspectives. It is all about balance, geometry, composition and lighting as it offers new viewpoints of the exterior and interior of buildings, other structures and cityscapes.
BY Nicola Jayasundera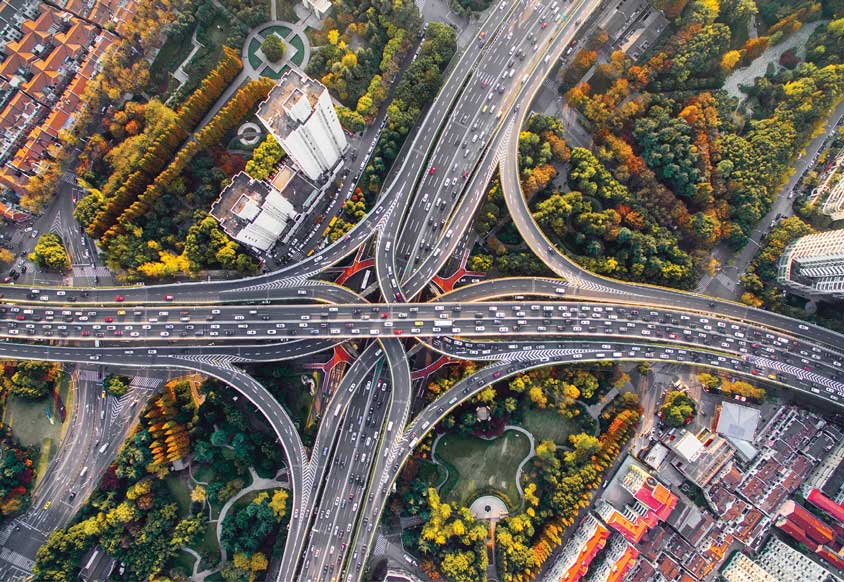 Yan'an East Road Interchange, Shanghai
This stunning network of expressways overlap each other in perfect symmetry and gives you a flawless balance of patterns and angles. This six level urban stack in-terchange in Puxi, Shanghai is also referred to as the Nine Dragon Pillar Interchange.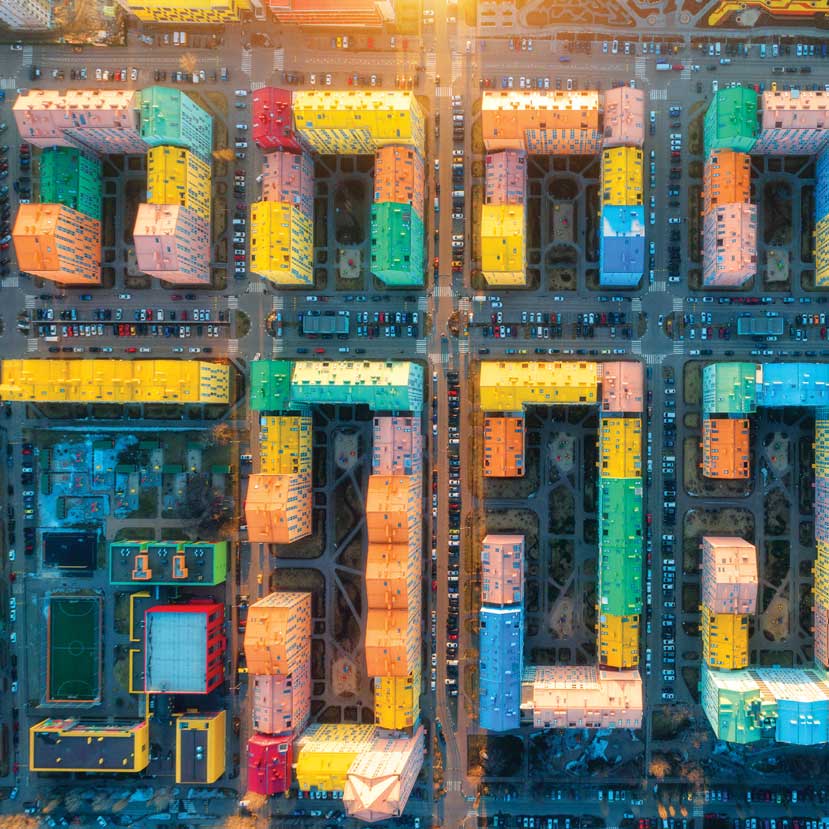 Comfort Town, Kiev
A colourful Lego-like collection of condominiums creates a beautiful pattern from the sky. Comfort Town is a housing complex that hosts 180 low-rise apartment buildings over 40 hectares in Ukraine.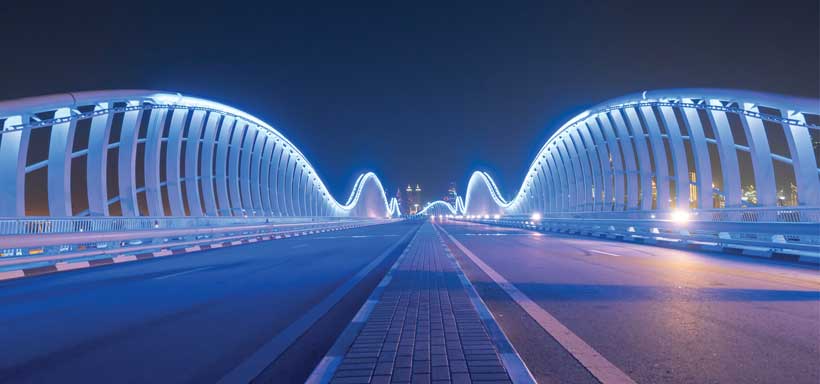 Meydan Bridge, Dubai
With a mesmerising display of lights, the stark white Meydan Bridge lights up in neon blue at night creating waves that flow through the night sky. This bridge, which connects the main road to The Meydan Hotel, can be seen from miles away.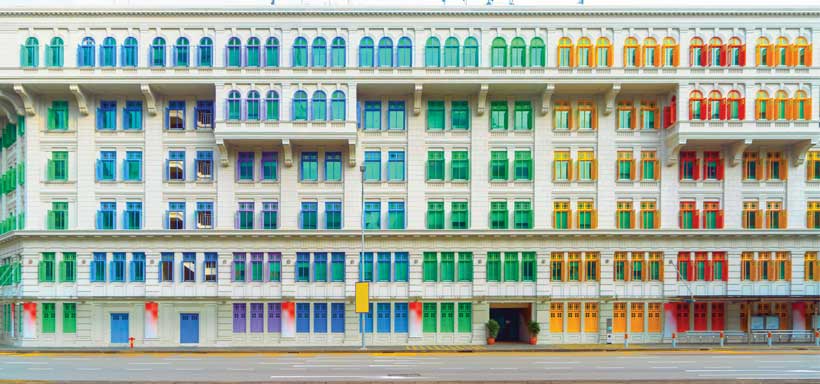 Old Hill Street Police Station, Singapore
A spectrum of rainbow colours decorates this historic building that was once the station used by the Singapore Police Force. The building has a total of 927 windows, each with a wooden shutter painted with the colours of the rainbow.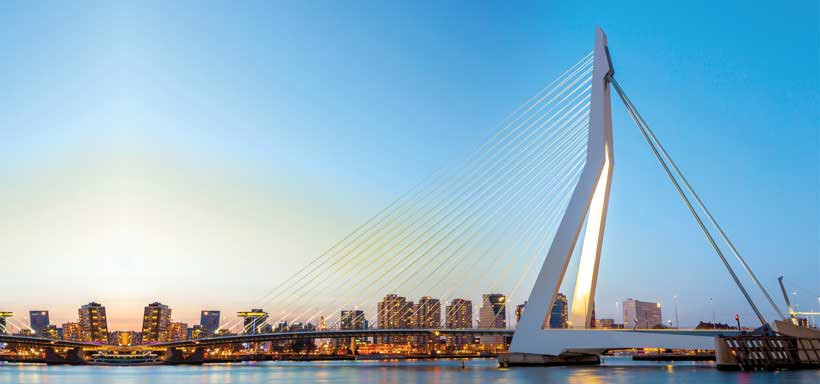 Erasmusbrug, Rotterdam
Erasmusbrug or Erasmus Bridge is an 800 metre long and 139 metre tall suspension bridge that spans the Maas River, which connects the northern part of Rotterdam with the south. This uniquely designed steel pylon with its 40 cables has been nicknamed The Swan.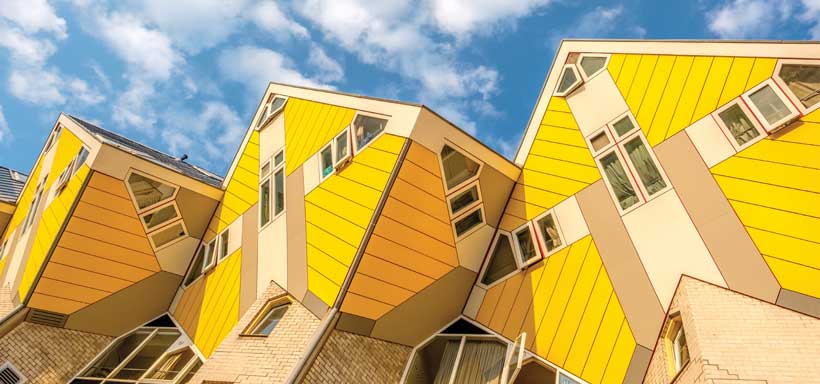 Cube Houses, Rotterdam
One of the city's most iconic attractions and an architectural wonder are the Cube Houses. This residential development defies gravity with its amazing cube-shaped buildings standing at a 45 degree angle.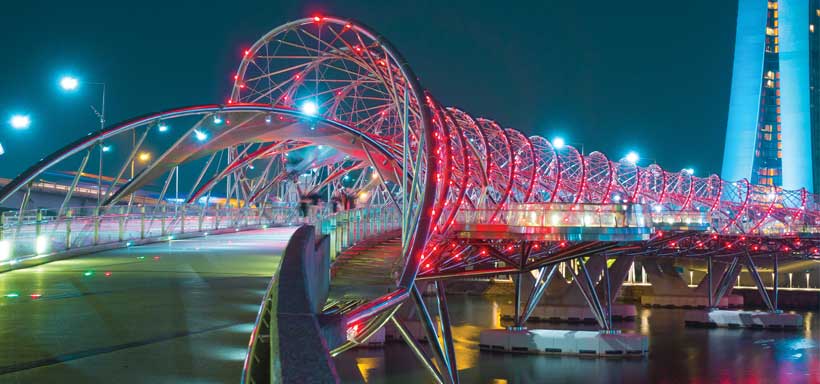 Helix Bridge, Marina Bay
A pedestrian bridge in Marina Bay, Singapore is the inspiration behind this architecturally twisted design. The double helix-like structure is made with stainless steel, fritted glass and a perforated steel mesh, and lit up with ribbons of LED.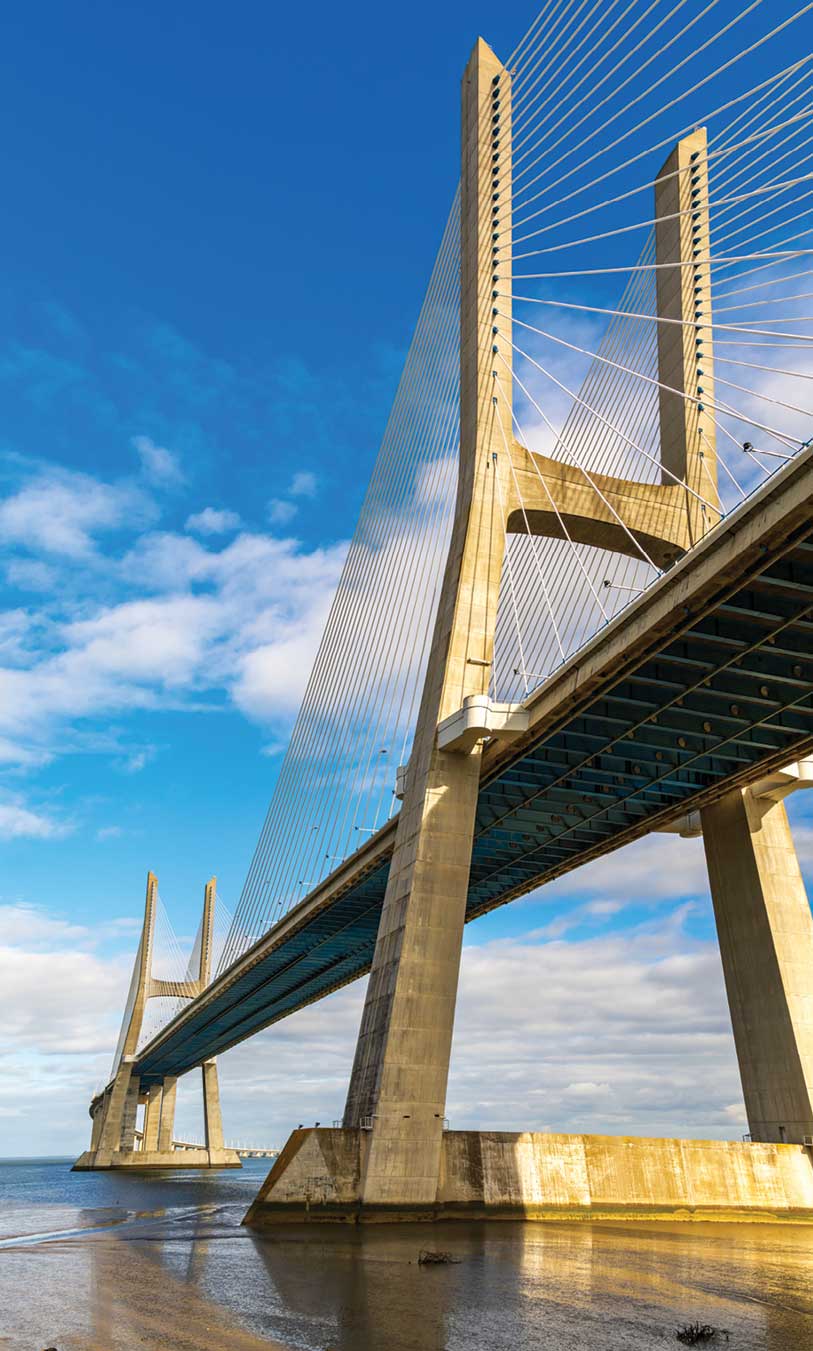 Vasco da Gama Bridge, Lisbon
The Vasco da Gama Bridge is the second crossing across the Tagus River. It is a cable-stayed bridge that spans 420 metres in the middle and tapers off to 203 me-tres towards the edges. The central towers loom at a height of 150 metres.